The new Lexus LX600 is huge, and it comes with some exciting features. This enormous and comfortable SUV by Lexus is a competition for BMW X7, Cadillac Escalade, and Lincoln Navigator. This big vehicle is full of comfort, and it also comes with ultra-premium seats with a reclining angle which seems to be giving a massage on the back. This masterpiece machine comes with a huge price tag as well. The price for Lexus LX600 starts from approximately $100,000, and it will reach more than $135,000. Lexus offers great features in this SUV; the most exciting is the space provided.
This article will discuss the features, performance, and design of the new Lexus LX 600. Read the full article to know what all is offered with a huge price tag.
Also, Read Lexus LX 600's Popularity In Unmatchable!
Power And The Exterior Looks Of The New Lexus LX600
A 3.4-liter twin-turbo V-6 engine powers this beast SUV. This engine can produce 409 horsepower and 479 lb-ft of torque. The twin-turbo engine is mated with a ten-speed automatic transmission. It has one of the best transmissions. The ten-speed automatic gearbox shifts the gear with ease and smoothness. LX600 gets a ground clearance of 8.9 inches. This powerful car is a front-engine, with rear-wheel and all-wheel drive options. You will feel like driving a very heavy car with the smoothest functions. The drive of this SUV will not let you feel that you are driving a huge SUV.
When you see this car, at first glance, your reaction will be that this thing is huge. Although it is a full-size SUV, it brings along pretty much space from the inside. The front end of the car gets a huge grille. Lexus has increased the size of the front grille. From the rear end, it gets wraparound rear lights.
Lexus LX600's Features And The Interiors
We are repetitively mentioning that this car is full of features. Now, let's talk about them and see what all features are offered in this SUV. The Ultra luxury LX has some premium features, including the massaging seats. The driver seat and the center console will have multiple keys to make you feel like you are the one with the power. New LX600 will get a 12.3-inch touchscreen infotainment screen. There is one additional 7-inch screen below the infotainment system. You will get an ample amount of space in the middle. The center console will be able to store all the basic items. An optional cool compartment is also available for the center console. Ultra Luxury LX is equipped with 48-degree reclining seats at the rear. It massages your back and makes you forget that you are sitting in a moving car.
Another cool feature, "air showerhead, " throws cool air on your head. It will relax your head and will give you a cooling treatment. Apart from the size, LX600 is spacious and roomy from the inside.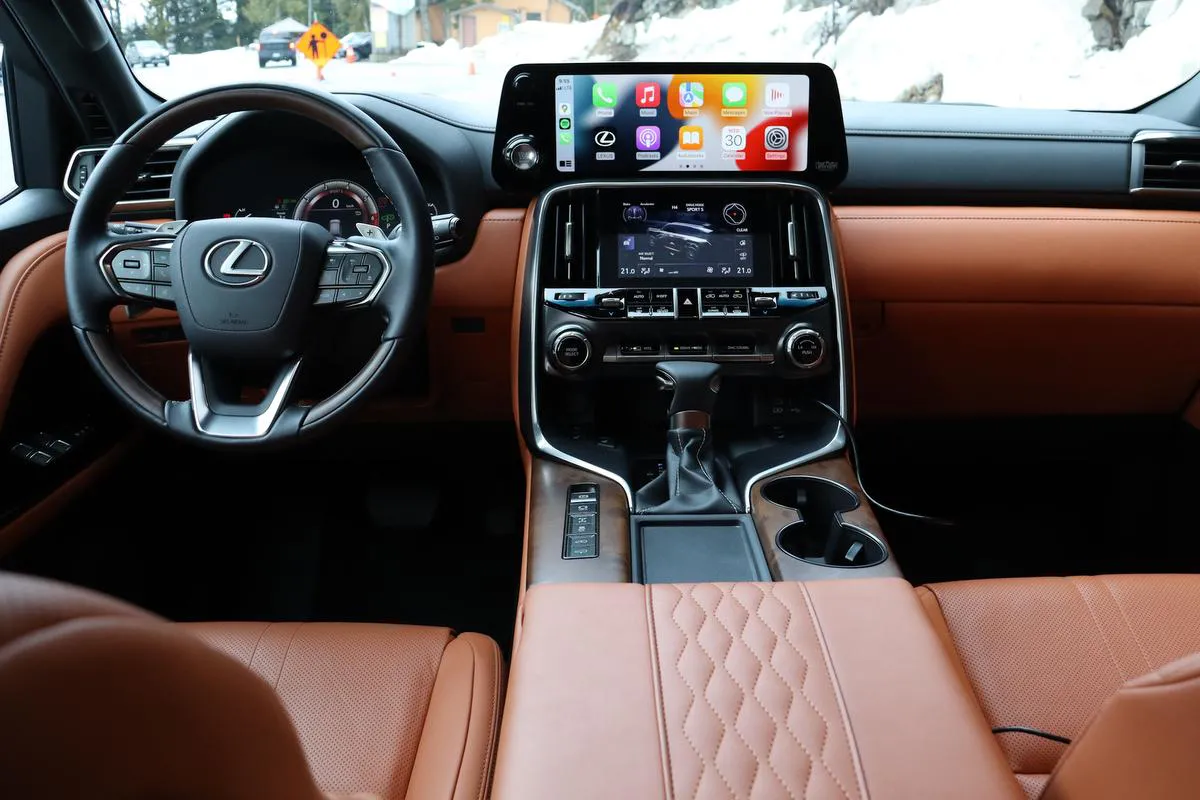 Also Read: Will Lexus Become A Leader In Global EV Race?
Hence, this SUV is loaded with features and famous because of its size, ultra-luxury comfort, and brand.