Until this point, the realms of ultra-luxurious four-door grand-touring vehicles, sub-10-second quarter-mile acceleration sports cars, and electric vehicles (EVs) with over 400 miles of range had existed as separate entities. However, the Lucid Air Sapphire defies convention by merging all these attributes into one groundbreaking creation.
Lucid's claim of remarkable performance makes the Sapphire a potentially record-breaking car. To validate these claims, a test drive at California's Sonoma Raceway was in order. With the traction control disabled and the powertrain set to the Dragstrip mode, the full 1234 horsepower was unleashed.
As the car accelerated, it left a trail of burning rubber before propelling forward. The result was nothing short of astonishing: 0-60 mph in just 2.2 seconds and a quarter-mile time of 9.28 seconds at 153 mph. These figures have already exceeded the performance of many well-regarded sports cars.
But it was later discovered that the wheelspin was due to the traction control being off, and when re-engaged, the Sapphire achieved even more mind-blowing numbers: 0-60 mph in 1.9 seconds and a quarter-mile time of 9.05 seconds at 154 mph.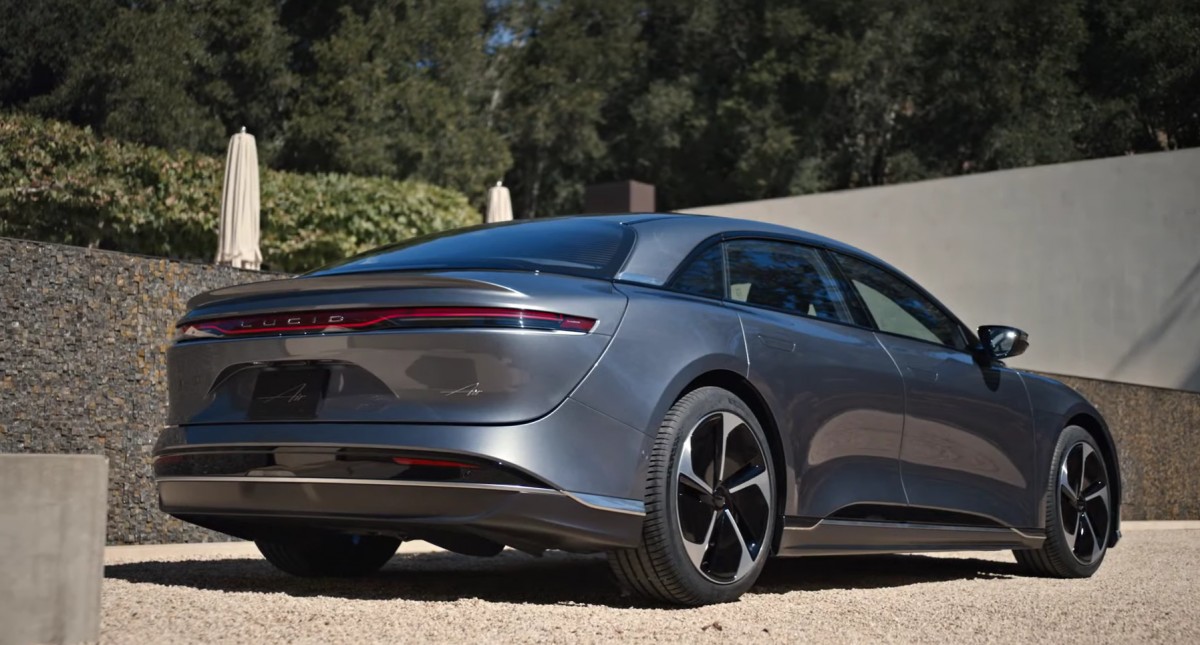 While these numbers are nothing short of impressive, they were unofficial and not obtained through the typical testing procedures. The car's real-world capabilities are yet to be validated under standard testing conditions.
On the racetrack, the Lucid Air Sapphire demonstrated its prowess. Even in the Endurance track mode, with 767 horsepower instead of the full 1234, the car handled impeccably.
It navigated a challenging circuit with numerous elevation changes, blind corners, and unexpected crests, displaying flawless traction management and refined dynamics. The car exhibited impressive balance and control, providing a thrilling driving experience.
However, the Sapphire's on-track performance doesn't compromise its on-road comfort. The vehicle effortlessly cruises on regular roads, delivering a quiet and comfortable ride similar to other models in the Lucid Air lineup.
The steering is precise, and the cabin is well-appointed and comfortable. It manages all this while still offering an impressive EPA-estimated range of 427 miles, which is remarkable considering its remarkable performance.
The creation of the Lucid Air Sapphire was a carefully planned endeavor. The car was designed with the capacity for three motors from the outset, ensuring it retained its trunk space and maintained its modular upgrade option for dual rear motors.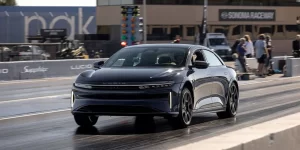 The car's brake system was also expertly engineered, prioritizing feel and response. Additionally, the vehicle's adaptive dampers were specifically designed to accommodate its performance capabilities.
One notable aspect where Lucid chose to break away from convention was its stability and traction control systems.
The supplier-provided software was deemed insufficient to meet the unique demands of the Sapphire. Instead of sticking with the supplier's option, Lucid decided to develop its in-house stability and traction control software. This decision was pivotal in ensuring that the car's impressive performance was matched with precise and reliable handling.
The Lucid Air Sapphire represents a significant milestone in the automotive industry. It brings together elements from different automotive segments to create a car that combines luxury, electrification, and high performance in a way that defies expectations.
It is a testament to Lucid's willingness to innovate and leverage its in-house expertise to push the boundaries of what is possible in an electric vehicle. With the Lucid Air Sapphire, the Venn diagram of automotive possibilities has expanded to include a new, previously uncharted territory.