Toyota has rendered the new generation of the Camry. This new generation will be the ninth generation of one of its best-selling cars, Toyota. The 2024 Toyota Camry is expected to launch in the later months of 2023 or early 2024. This new Camry is expected to launch in hybrid-only power trains. The new looks of the Camry showcase a familiar style of the upcoming Crown Sedan.
Toyota started production of the Camry for the first time in 1982. And they served this car all over the world. Camry has completed 40 years in the market. This car became of the best-selling cars of Toyota as soon as it entered the global market. In 2021, Toyota sold more than 680,000 Camry in the global market. This premium sedan has offered a huge amount of customers quality and performance cars. Thus, it forced the makers to produce the next generation of Camry. Read more about the upcoming 2024 Toyota Camry in this article.
Also, Read- Toyota Crown: Everything You Need To Know About The Upcoming Car Series!
What Is New In The 2024 Camry?
The new Camry will receive a whole new exterior look. It looks like Camry is inspired by the new generation Crown. New Camry gets a new front end with a huge glossy black front grille. It comes with sleek LED headlights and, on top of that, the daytime running lights. At the rear, it has got a fully wrapped light bar. The Camry gets more sporty and sleek with the upgrade. It is expected that this sedan will come with a more spacious cabin. Toyota's latest kit will power a larger infotainment screen. The car can connect wirelessly with Apple CarPlay, Android Auto, and Toyota's voice functionality. It is believed that the new Camry will have a digital instrument cluster and a smartphone-based remote key.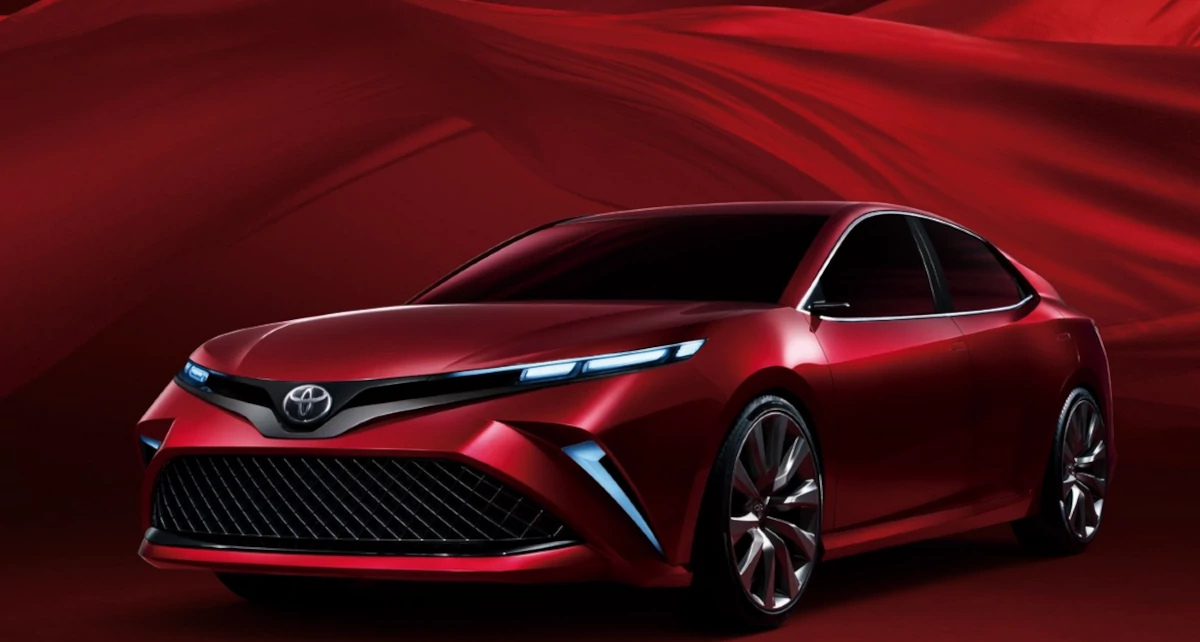 What Will Be The Power Of This New Camry?
2024 Toyota Camry will be a hybrid-only vehicle. We have also seen a shift of ICE vehicles to EVs in many other cars. Although Camry is not shifting to an all-electric car, it is expected to focus only on the hybrid powertrain. We can see the new generation Camry with a new 2.4-liter turbocharged four-cylinder combined with electric motors. This combination will produce 198kW of power with a total torque output of 420Nm. Though, this is not the most powerful 2.4-liter turbo engine. We can see a better-performing engine in the all-new Toyota Crown. It offers a power of 250kW. However, Toyota has not yet revealed official details about the new Camry, but it is believed Toyota will announce it soon.
Also Read- Toyota GR86: 10th Anniversary Edition Revealed
Marking the 40th anniversary, Toyota will also come with an upgraded version of the current Camry. Later this year, Camry will get an anniversary edition or a new model with few changes. Although, After a year or two, Camry will get a new look with an upgraded power train. We will update you with the details of the new-gen Camry as soon as the automaker discloses them.