Toyota never disappoints us with its innovations and new concept cars. Recently, we saw that Toyota is working on hydrogen vehicles. And as we know, Toyota introduced the first hybrid car in 1997 when every other automaker tried to settle into ICE vehicles. The Japanese automaker has always taken the first mover advantage and got the best results. However, this time Toyota doesn't have any advantage, but its new and exciting vehicle is making a global virtual presence in everyone's mind. So, recently Toyota released pictures of their new electric car, the 2024 Toyota Compact Cruiser EV.
We saw that Toyota recently focused more on hybrids and the hydrogen vehicle. But at the right time, they are back in the electric vehicle segment with the launch of the Crown series. Now, it is time for this all-new boxy off-road compact SUV. Why is this car creating hype? We guess it is because of the cute but tough looks of the latest EV. Toyota's global automotive leader is committed to launching ten new electric vehicles by 2025. Keeping the same thing in the vision, Toyota has revealed this new electric compact SUV. Read more about this new concept car in this article.
Also Read: Toyota Launches Land Cruiser Prado Matte Black Edition In Japan
What Does The Compact Cruiser Look Like?
This car gives major Defender feels. It feels like Toyota got influenced by the Land Rover's Defender and took the opportunity to create an affordable version of it. Although it is smaller than Defender, the main structure and looks go the same. Toyota said that this car is for those who love adventures and have an interest in fun driving. This compact car comes with four doors and a short wheelbase. Although, the shorter wheelbase will improve mobility and stability in all terrains.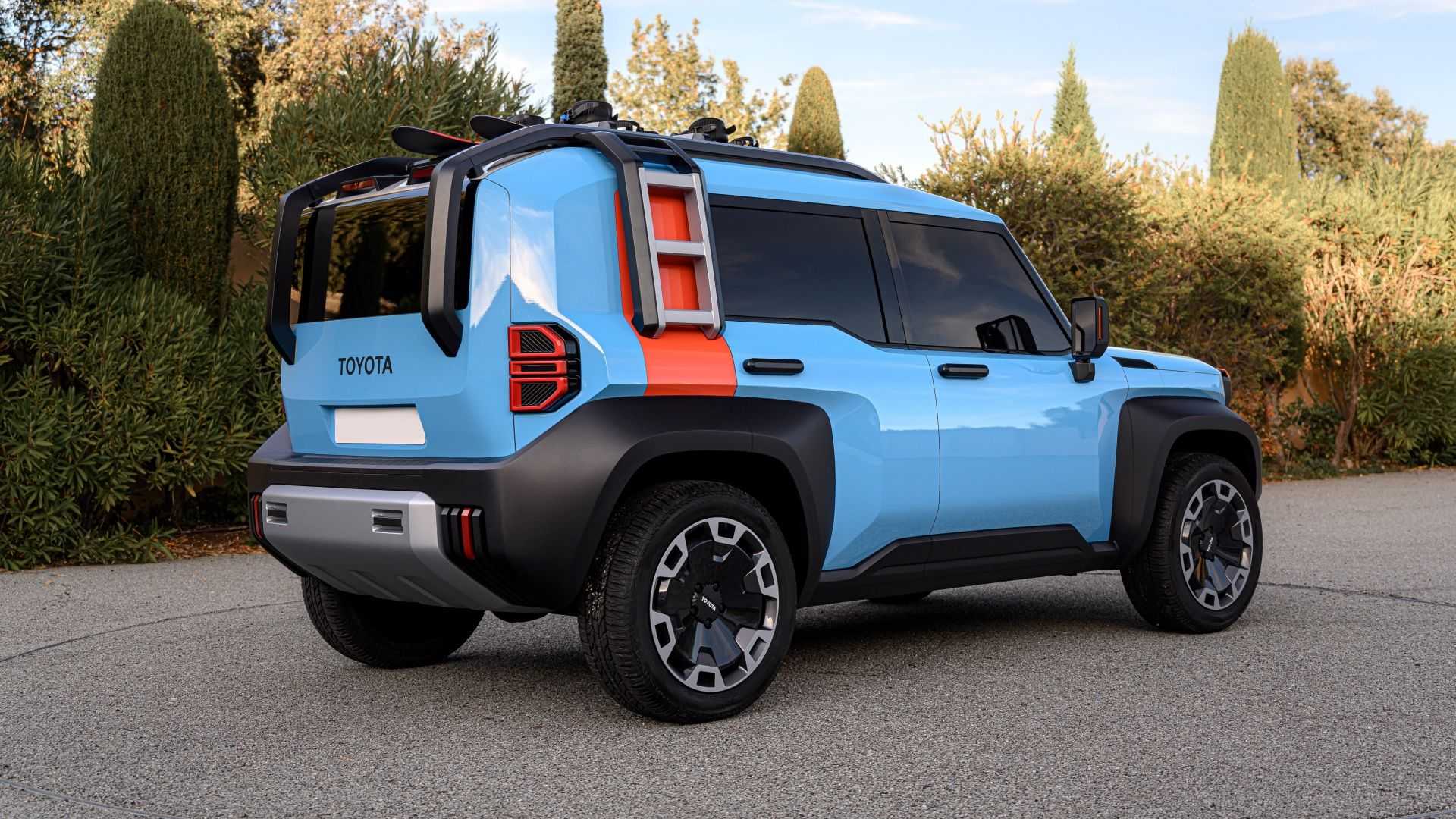 Toyota has designed a retro-styled modern car that has a boxy shape. The pictures reveal that this boxy EV will have black and silver wheels. It will also get the roof rack, roof lights, branch deflector wires, and beefy skid plates. Compact Cruiser will get dual-tone body colors. It will also have side rails to add muscles to the car. Although this is a concept car, we hope the production model gets the same exterior.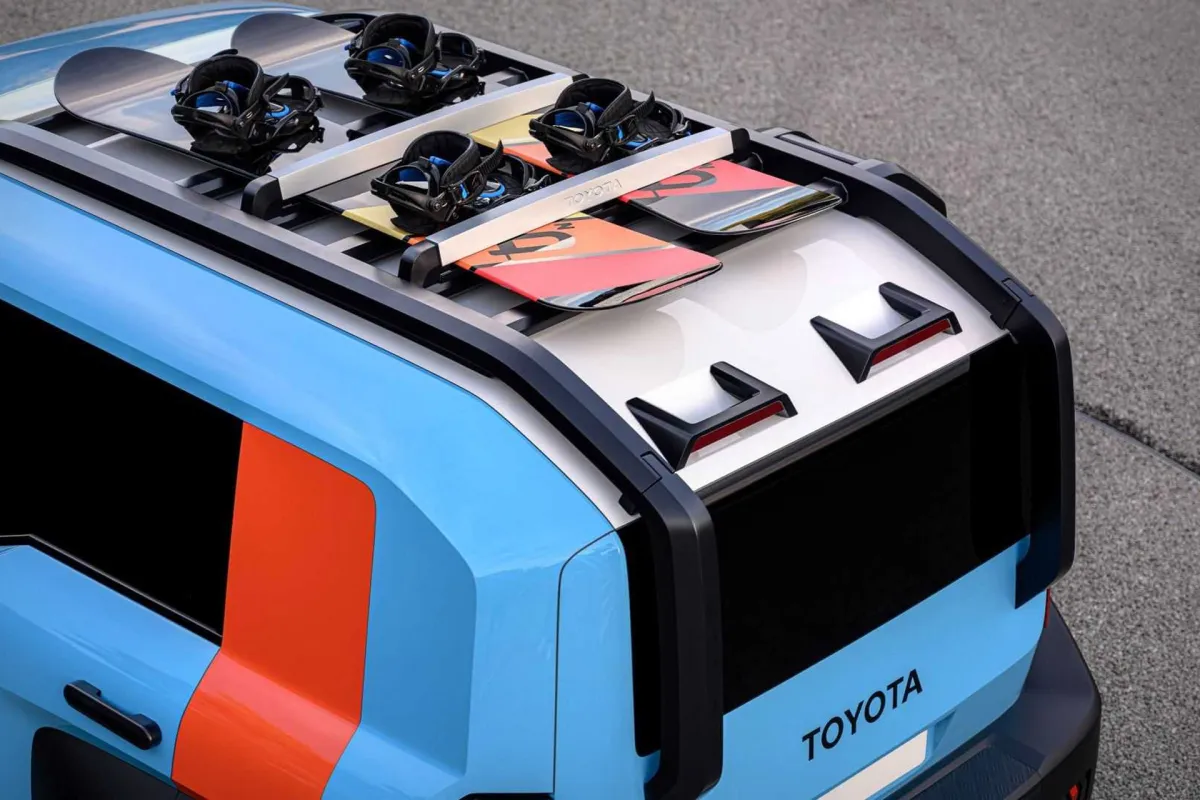 Power And Performance Of The 2024 Compact Cruiser
What have we got under the hood? Well, Toyota has kept this a secret for now. The Japanese automaker discloses no concrete details. If we can make assumptions, we have a lot of information about this new car. We believe it will be built on Toyota's new e-TNGA platform. Also, this EV should get a dual-motor set up with an all-wheel drive. The setup of motors will produce around 250 to 300 horsepower. We don't want to make any more assumptions about this car's performance, but we know that this EV will offer great off-road capabilities.
Expected Arrival And Price
2024 Compact Cruiser is expected to roll into production in early 2023. Accordingly, it will be launched in the third or fourth quarter of 2023. Well, Toyota will be informed about the same in the upcoming weeks. Therefore, the price details are also not out yet. But a $40,000 to $50,000 range is expected.
Also Read: Toyota And Subaru's Relationship Is Growing Stronger
Once the company discloses them all, we will update you with a detailed article on the 2024 Toyota Compact Cruiser. It is believed that this boxy, aggressive off-roader will make its place on many people's wishlist. For more related articles, check out DaxStreet.