Indian family favorite automotive brand, Maruti Suzuki, is launching a new model for one of the finest and highest selling cars, Alto. The new gen Alto is the 2022 Maruti Suzuki Alto K10. This Alto car will be launching on 18th August in the Indian Market. Alto is the flagship car of India. It is one of the highest selling and most trusted car. Every other household has owned an Alto at some point of the time. Alto has built a good name because of its reliability, build quality, and high performance in a small body.
Alto was first launched in 2000 in the Indian market. It was launched as a family car with an affordable price tag. It is a five-door hatchback car. Alto comes with a front-wheel, front-engine setup. The third generation, Alto K10, will have an expected price tag of Rs. 4 lakhs. The price will be revealed on the day of launch. For now, read more about this hatchback in detail. Read the full article to know what is under the bonnet of the 2022 Alto K10.
Also Read: When is Maruti Suzuki Grand Vitara launching in India?
What Engine Will A New K10 Use?
All-new Alto K10 will get a 69 horsepower, 1.0-liter K10C petrol engine. It is an upgraded version of the recent Alto 800 engine. Currently, Alto comes with a 48-horsepower, 0.8- liter engine. The 1.0-liter engine will produce 90Nm of torque at 3500 rpm. K10C engine will get along with a five-speed manual gearbox. It is expected that the new Alto will come in twelve variants. Eight out of these twelve will be powered by manual transmission, and the rest four will get an automatic gearbox. This compact car offers a top speed of 145kmph. Alto K10 will get a mileage of 24 kmpl. These figures are not so good, but we know, according to Alto, it is an upgrade. Though, what else will you get under Rs. 4 lakh?
What Are The New Features And Interiors Like?
The 2022 Alto K10 will get a few of the basic features. Although it is a budget-friendly family car, Alto gets a touchscreen infotainment screen. The cabin of Alto K10 is an upgraded version in comparison to the previous generation. Additionally, Maruti Suzuki has provided dual airbags, Apple CarPlay, Android Auto, a digital instrument cluster, and adjustable seats.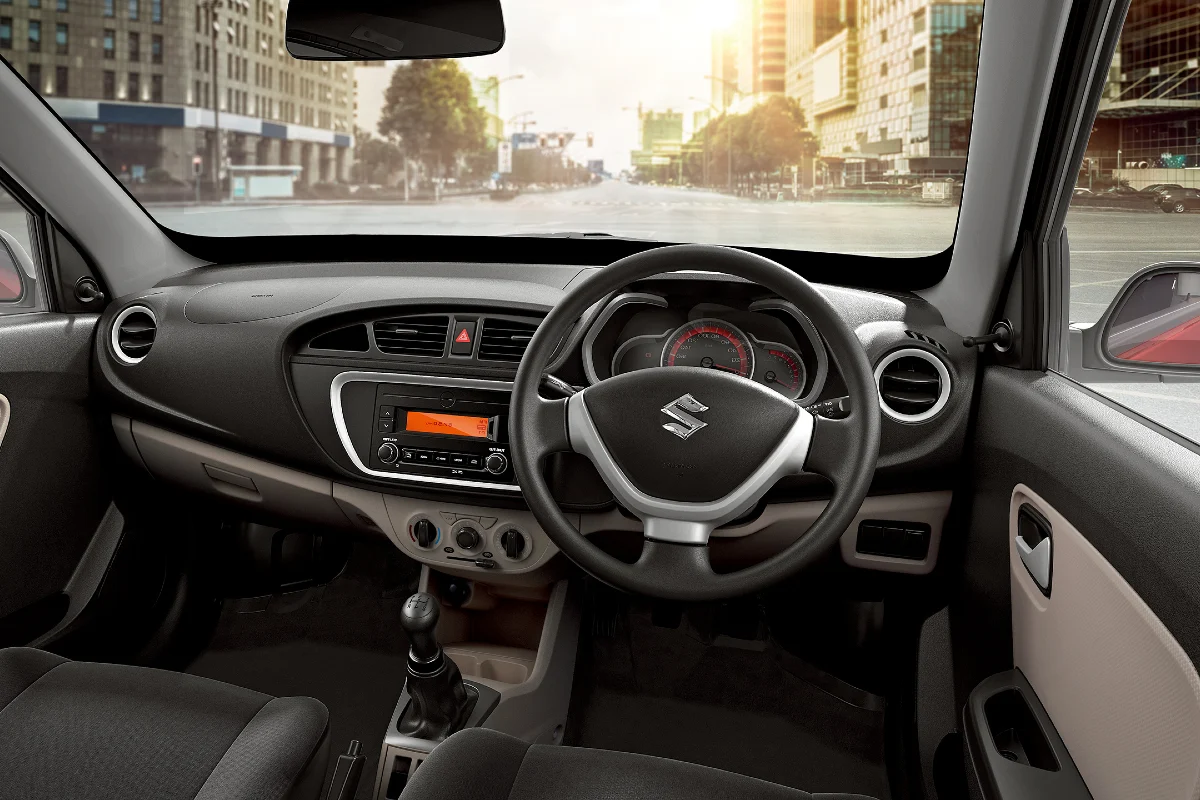 New exterior looks of the K10
Updated Alto gets an all-new look. Earlier, Alto had a look at a mini car. But with the new generation, Alto has received a total makeover. Though, the exterior face of the K10 looks similar to the new Maruti Suzuki Celerio. It got more sporty and spacious. It gets an accessory package with a few additional exterior enhancements. With the tight front end, Alto sets a different rear style. The tail lamps and the rear bumper give a more muscular look to the compact car.
Also Read: Maruti Brezza 2022 Is Launched At Only Rs7.99 Lakh
One of the most favorite cars in the Indian market, Alto, will be out soon with an upgraded version. For more such details and automotive industry-related articles, keep visiting DaxStreet.