It's no news just how much our planet earth is being affected due to our day-to-day activities. The constant pollution by humankind is bringing the world's end nearer and nearer. Among the pollutions responsible, air pollution is one of the main issues. Electric vehicles are one new step towards a better future. They are currently taking over the world through a storm. As many Modern EVs are coming up in the market, it is now hard for gasoline cars to survive anymore.
Recently, California has stepped forward to develop a solution to make the world a better place. California to ban on gasoline cars is supposed to be a huge step as it is the biggest state in the US concerning population. Everybody is hoping that other states will likely follow California, and altogether it will decrease the pollution levels in the US. Many officials are supporting this new law as well.
Also Read: Toyota BZ3: Electric Sedan Leaked
The New Law In Detail
California Air Resources Board enforced this brand new law on Thursday. The main objective of this law is to ban the sales of any new petrol-powered vehicle in California by the year 2035. The law came into being after Governor Gavin Newsom's initiative in 2020 to decrease the use of petroleum and pollution levels. This new law states that by the year 2026, at least 35% of cars to be sold in the state of California should either run on electric energy, hydrogen, or even hybrid.
This law will apply to about 68% of car sales at the end of 2030. By 2035 this law will apply to about 100% of car sales in the state. California seems to tighten the laws on pollution much faster than the US federal government even. The state has a population of 39m, making it the biggest state in the US. Not only that, but it is also the fifth largest economy in the world by domestic product or GDP. All these factors are likely to play a huge role in influencing other states as well. Even other countries are likely to adopt this decision of California to ban gasoline cars. Altogether, this law can bring about a huge change in the world and help to postpone the catastrophe that may destroy the world.
The Opinions Of Officials On This New Law
Many officials have their own opinion on this law. Kathy Harris, the vehicles advocate at the Natural Resources Defense Council, said California again plays a pivotal role. She said, "California is once again leading the way by establishing commonsense standards that will transition to sales of all zero-polluting cars and light-duty trucks in the state." Joseph Mendelson, senior counsel at electric carmaker Tesla, also supports the law and has given a statement. He said CARB's plan was "both achievable and paves the way for California to lead in electrifying the light-duty sector."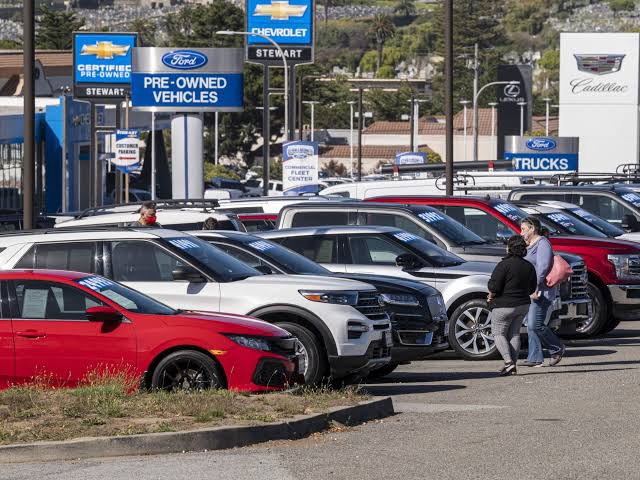 However, it seems like the Alliance for Automotive Innovation is not happy with the decision of California to ban gasoline cars. This alliance comprises esteemed companies like General Motors, Volkswagen, and Toyota. According to them, just this law is not enough to create a huge demand and boost the sales of electric vehicles. John Bozzella, the President and chief executive of the alliance, has released a statement about this whole decision. He said, "What we've said to CARB and others is that getting more EVs on the road must go hand-in-hand with other policies that together will ultimately determine the success of this transition."
The American Fuel & Petrochemical Manufacturers trade association requested that US President Joe Biden and the Environmental Protection Agency "reject California's request for a Clean Air Act waiver to proceed with this unlawful ban." However, these rules are still in the planning stage and are yet to be approved. It remains to be seen whether the approval for California's decision to ban petroleum-powered vehicles will be obtained or not, as many officials are supporting it while some are against it.
Also Read: How Much Energy Do Windshield Wipers Use On Electric Cars?