BMW i7 is the latest electrically powered sedan with many eyes on its release. It is a fact that BMW has put a lot of effort into making the design of the car, which is somewhat unique, which is further helped by creating itsunning interior.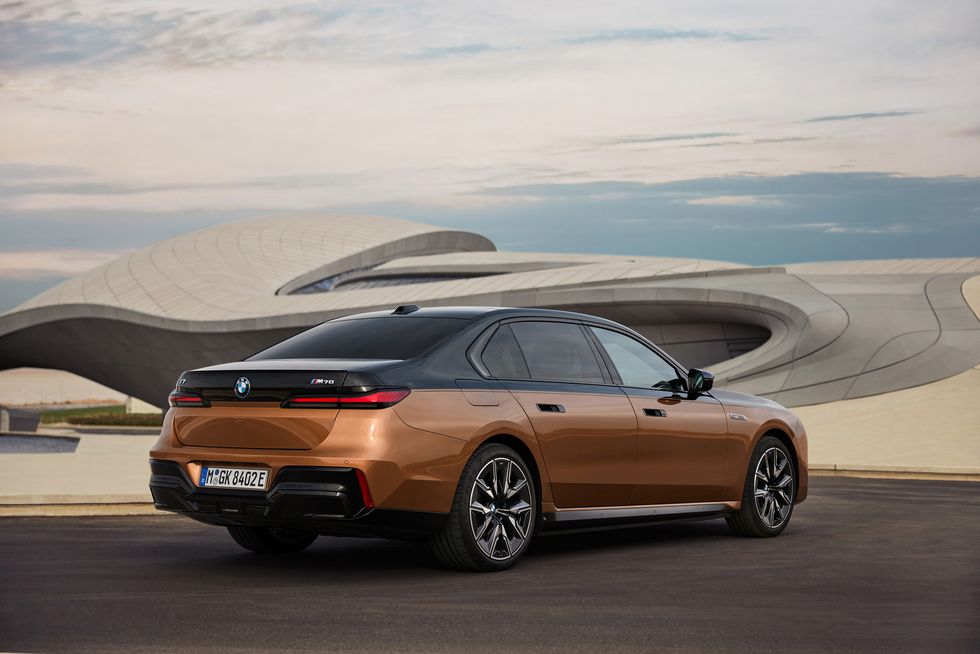 The interior is fabulous, with fine material that has lived up to the company's name. This is one department where BWM is second to none because they take great pride in the interior that they produce. This EV (electric vehicle) has a very impressive powertrain and many features, each mplemented in the three trims available for one to buy.
2024 BMW i7 Trims
As mentioned above, only three trims are available for the BMW i7, which isn't a lot; instead, it offers much more diverse technology options to select from. These trims are as follows:
• 2024 BMW i7 eDrive50
• 2024 BMW i7 xDrive60
• 2024 BMW i7 M70
2024 BMW i7 Engine
The powertrain inside this sedan is the same one found in the BMW iX, which isn't bad. There are a total of two electrical motors present. Each of them is connected to an axle that increases the power output dramatically.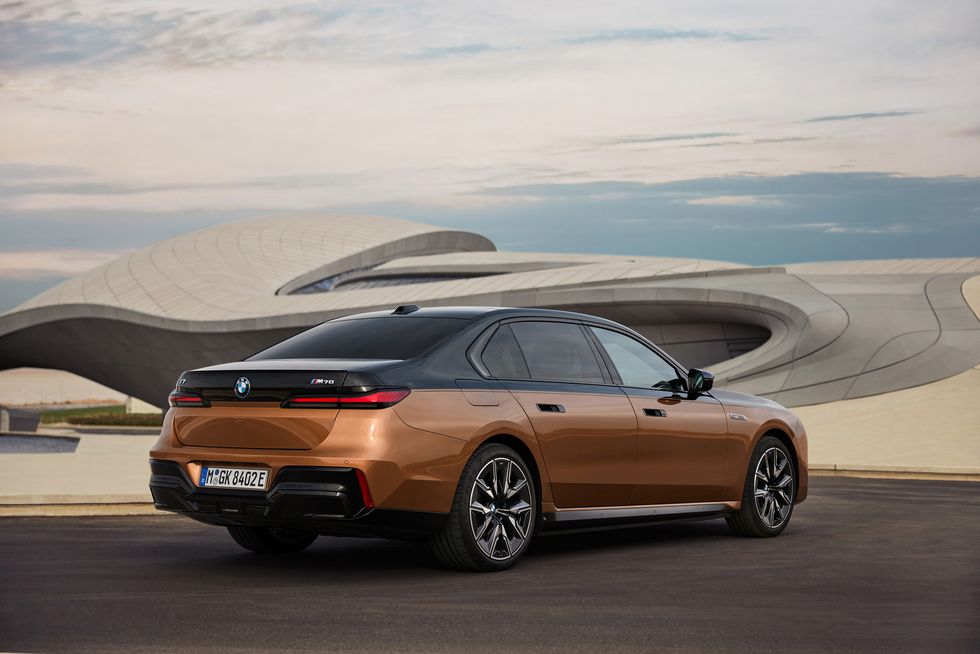 Combined with these motors, it can generate a total of 536 horsepower, which is very impressive. On the other hand, the high-end model that exceeds this number even more is the M70, which can produce a total of 650 horsepower.
Lastly is the eDrive59, which can generate 499 horsepower, which, is the second-highest power output in the available trims. With such speed, one question arises, how is the handling for this Sedan?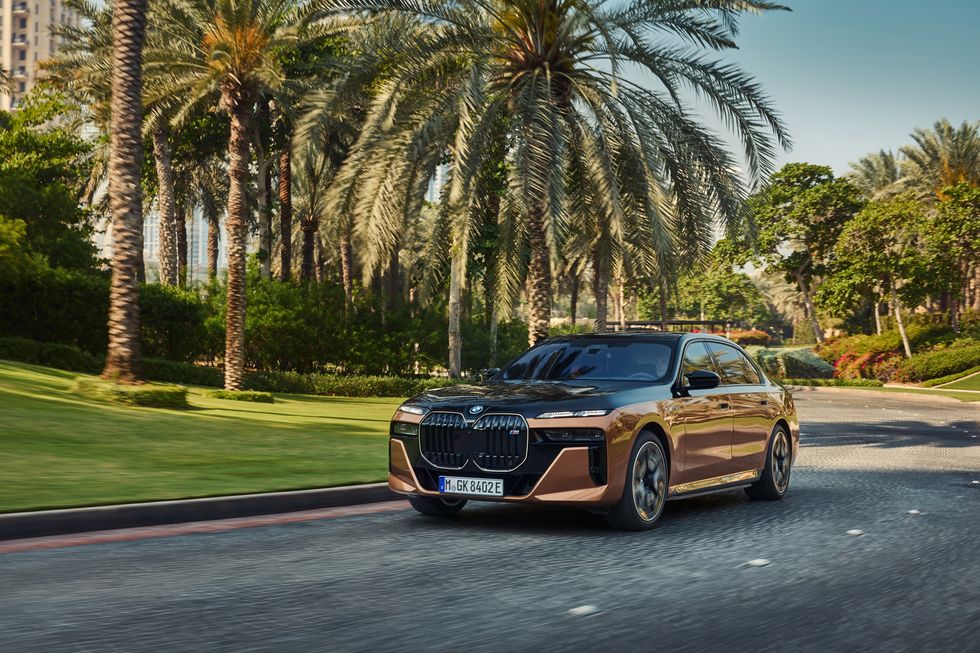 Well, it is good news because the driving experience and comfort presented here are awe-inspiring, which is a a good thing to see in a sedan. The 19-inch wheels in the i7 xDrive60 offer an estimated driving range of 318 miles per charge.
2024 BMW i7 Interior
This is a new release, but the things in the regular 7-series are also present here. These are all good things like being spacious, luxurious, and cabin, which is unique to look at.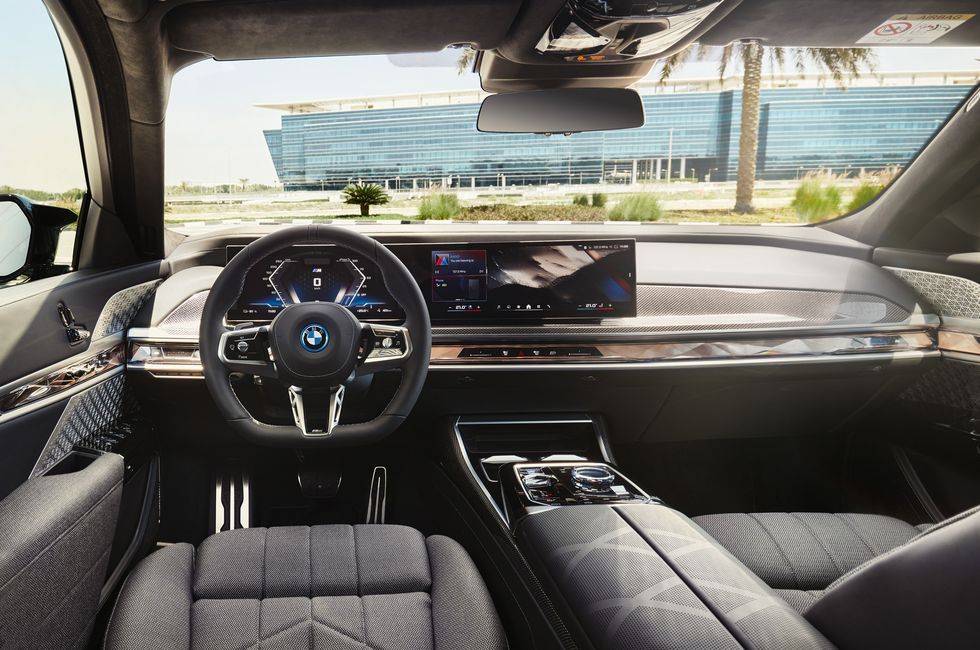 Furthermore, the displays here are similar to the iX SUV's. There are other availablthat enhanceience even more, like the entertainment system, which is , a screen that comes down from the ceiling. On this, people can access streaming services like Netflix, Hulu, and YouTube through the car's 5G cellular connection.
2024 BMW i7 Price
The company hasn't revealed the price of i7, but many believe that the price will start from more than $100,000, and the price for the high-end model could be around $160,000.
2024 BMW i7 Release Date
Like the price, the release date for this fantastic sedan is yet to be revealed. But many expect it to be released at the end of 2023, which means it will be released either in November or December.