Although Mitsubishi's vehicles' design, features, and equipment remain essentially unchanged for 2024, they all include a new benefit that increases their value appeal. Every 2024 Mitsubishi model now consists of some maintenance.
Within a two-year or 30,000-mile period, those services are limited to three oil changes, three tire rotations, and one cabin air filter replacement. Continue reading to learn about the changes made to each Mitsubishi SUV and car for 2024.
2024 Mitsubishi Mirage And Mirage G4
The Mitsubishi Mirage hatchback and G4 sedan, one of the least expensive and smallest new cars on the market, don't have many features, but some are added for 2024. All new Mirage models have automatic high beams, rain-sensing windshield wipers, and a driver's seat armrest. Like every other 2024 Mitsubishi car and SUV, the Mirage now comes with two years of limited maintenance to help reduce the total cost of ownership.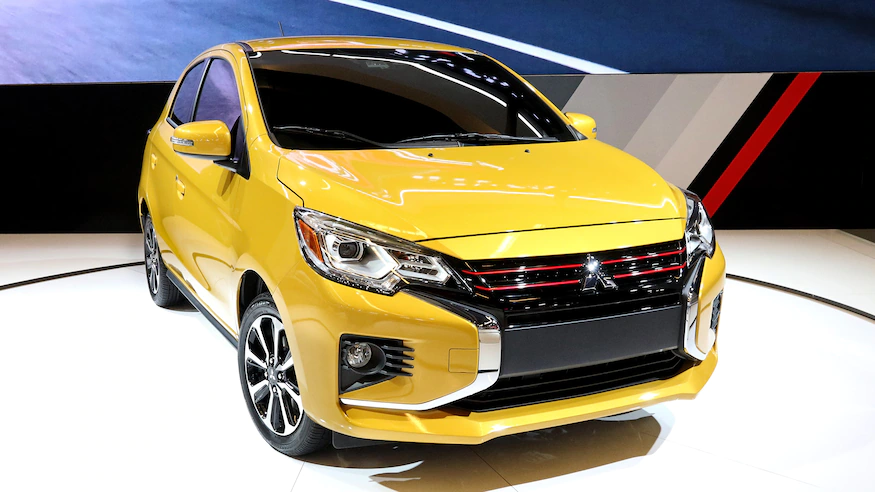 The Mitsubishi Mirage could be a good choice if you want a new car's dependability at used car prices. It's one of the least expensive new cars on the market, and it comes with Mitsubishi's impressively extended standard warranty—but that's about it. Inside, the car feels cramped and dissatisfied. It does drive but with little refinement or capability. The steering feels sloppy, and the ride is rough. The Mirage is essentially basic—if that's all you need, fine. Otherwise, a well-maintained used car may provide more comfort, functionality, and enjoyment.
2024 Mitsubishi Outlander Sport
Following the addition of standard AWD last year, the Outlander Sport now has a Trail Edition. Although this trim level is unlikely to turn the Outlander Sport into a rock-crawling beast, it will look the part thanks to ruggedized exterior trim, black graphics, mud flaps, and all-weather floormats, among other features. The only other change to the Outlander Sport for 2024 is renaming the GT trim to SEL.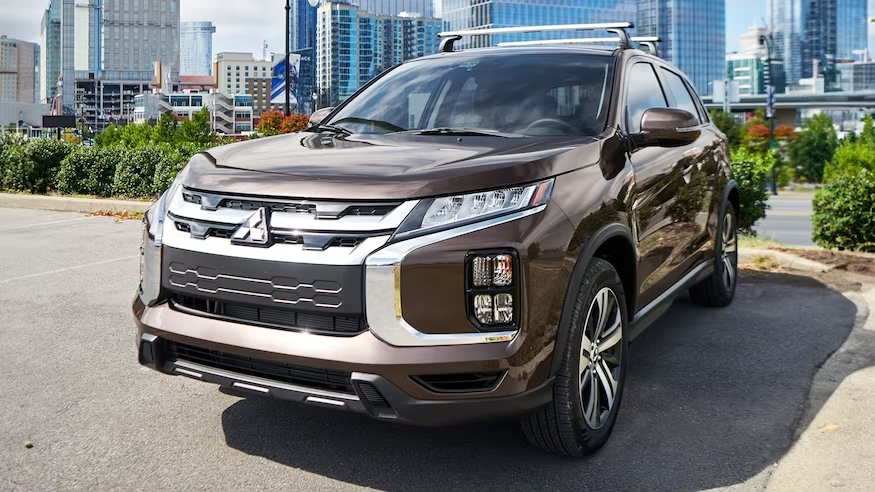 Don't be fooled by the name—the Outlander Sport isn't particularly athletic. Instead, Mitsubishi's entry-level SUV is challenging to drive, and its poor fuel economy adds insult to injury. The cabin is cramped and full of cheap-feeling materials, though the infotainment system is adequate. Before you think Mitsubishi's generous warranty gives you peace of mind, consider that the Outlander Sport receives a four-star overall safety rating from the NHTSA, rather than the five-star rating received by competitors. Ultimately, any other subcompact crossover appears to be a better option.
2024 Mitsubishi Eclipse Cross
The Mitsubishi Eclipse Cross's base ES trim remains unchanged, but the LE trim adds a keyless entry with a push-button start and a two-year subscription to Mitsubishi's smartphone app. The midlevel Eclipse Cross SE gains many new features, including adaptive cruise control, a leather-wrapped steering wheel, a second-row USB port, and a power tailgate with motion activation. The SEL trim level adds a convenient power-operated tailgate.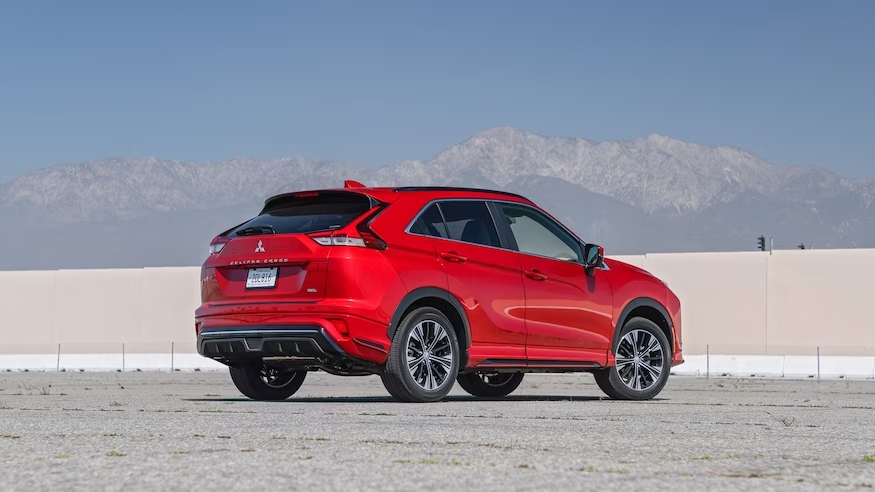 Keep an eye out for an upcoming Eclipse Cross special edition featuring off-road-inspired cues that pay homage to the brand's trail heritage.
The Eclipse Cross isn't so bad on its own. It's reasonably spacious and comfortable overall, though its plushness comes at the expense of poise. No, its engine isn't refined or powerful, but it's also not painfully slow. The angular, busy exterior contrasts sharply with the simple, plasticky interior, but it does the job—the focus is a recurring theme throughout the Eclipse Cross. Regarding its segment, this Mitsubishi SUV has a problem: there are better small crossovers to choose from. Those vehicles are now more expensive but provide more refinement, better technology, improved fuel economy, and more excellent capability.
2024 Mitsubishi Outlander
The 2024 Mitsubishi Outlander now has a stylish new trim level. The Platinum Edition features a two-tone paint scheme with a black lower body and a silver roof. It has light gray seating upholstery and silver trim around the gauges on the inside, among other minor detail changes. The Outlander SEL Black Edition was previously available but now includes new black chrome window trim, roof rails, and black premium leather on interior seating surfaces.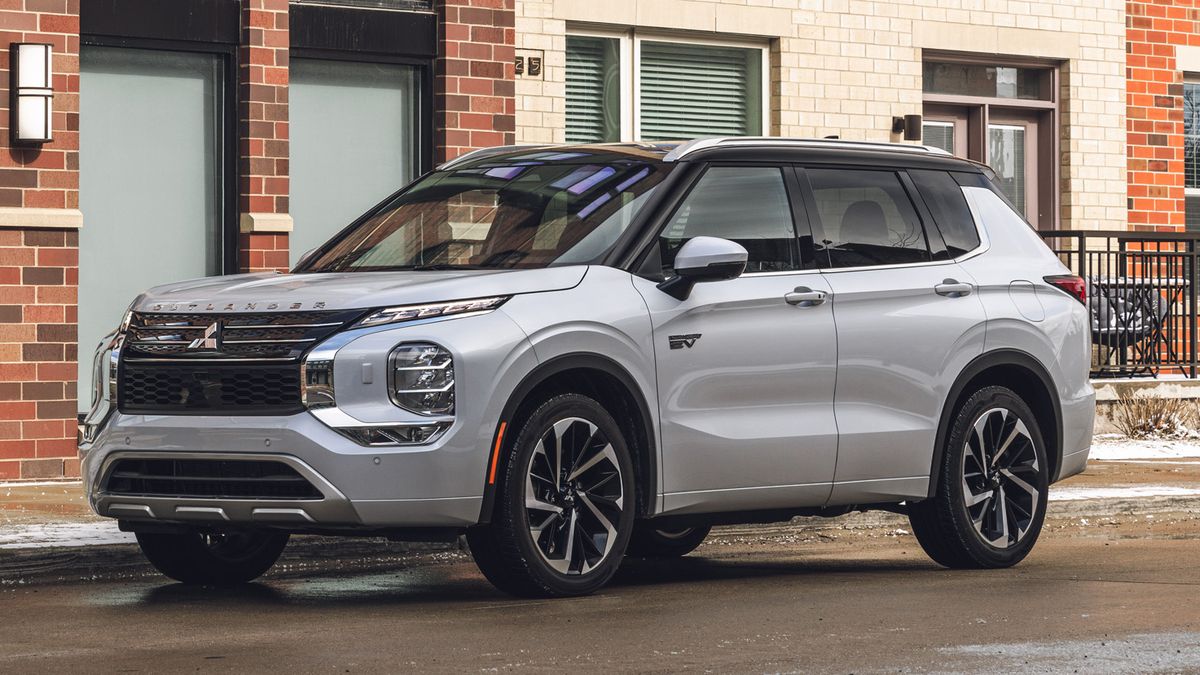 Although this generation of Mitsubishi Outlander is the best, it is not among the best compact SUVs. Eye-catching styling and a well-assembled interior make an excellent first impression—one that fades quickly behind the wheel. The Outlander feels slow, heavy, and ponderous on the road, with no dynamic charisma to back up its expressive exterior. Even if you don't mind the Outlander's driving characteristics, don't buy it because you believe it's a three-row SUV. The Outlander does have a third row, but it's cramped and uncomfortable to the point of being useless. A larger SUV is recommended for actual seven-passenger capacity or a good driving experience.