After a few years of uncertainty during the pandemic, Spocom's traveling car show series hit full throttle in 2022, rapidly hitting mainstays like the Bay Area, Anaheim, and Hawaii.
This year, the momentum continued, and the well-organized car show made an impression in every city it visited, most recently in Honolulu's Blaisdell Exhibition Hall. After a successful event on the island last year, there was little doubt that they'd return, and the locals were ready as always. Furthermore, a portion of the event's ticket sales were donated to Lahaina's recovery and relief funds to assist with rebuilding following the recent wildfires.
This year's Spocom featured various styles and chassis types, ranging from VIP sedans to lifted and heavily modified pick-up trucks, both sat alongside full race-prepped drag cars and some choice JDM chassis. At its core, Hawaiian car culture has always been heavily influenced by Japanese builds, but island enthusiasts have successfully developed their signature style.
Martin Phan's MkIII Supra is one of the cleanest we've seen, and we gave you an in-depth look at it last year. It's hard to believe that it started as a non-turbo, automatic transmission model with a rough exterior powered by a fully built single turbo 2JZ.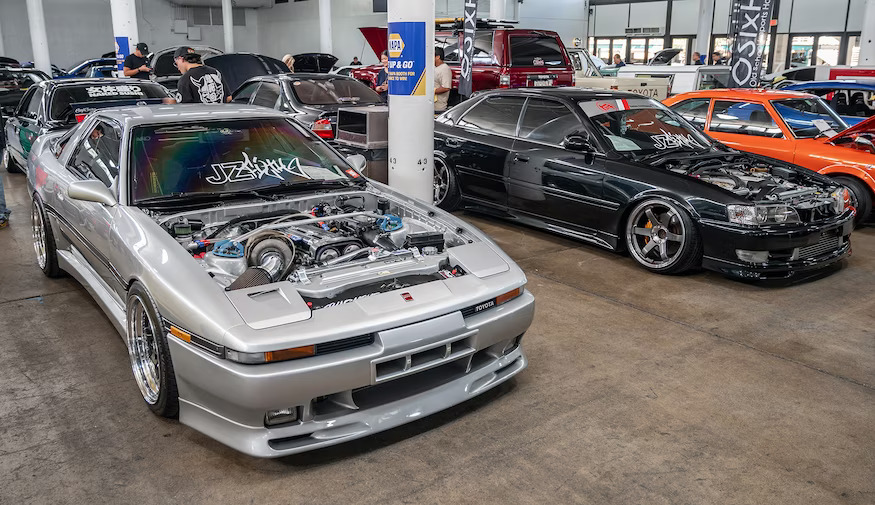 With no shortage of Hondas on the island, this duo removed their hoods to show off their craftsmanship. Both models have K-swaps, with the Integra sedan using a large-plenum Skunk2 intake manifold and the Civic hatchback using individual throttle bodies.
Evo and Subaru STI fans are fiercely loyal and highly competitive, which only serves to push great builds like this pair into the spotlight. More of Shayne Javier's Subie, which we featured last month, can be found here.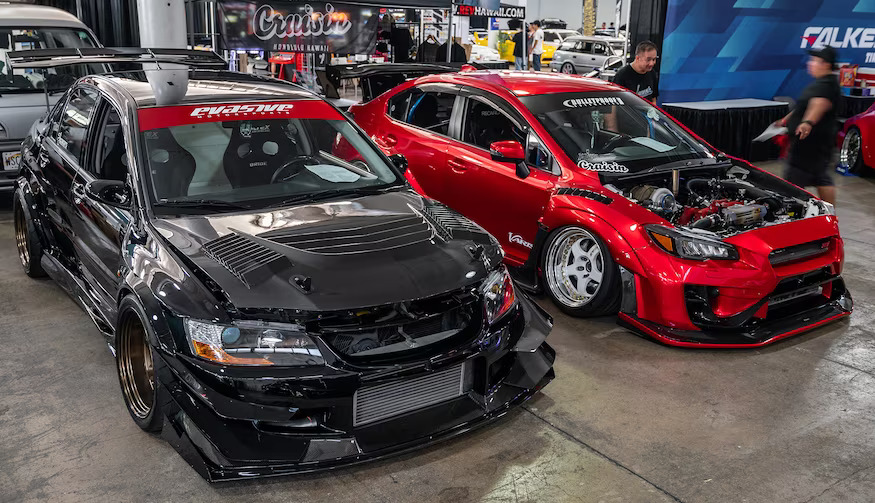 This 1989 Civic was right next to the jaw-dropping Subaru. Brian Bonilla's K24-powered hatchback made its Spocom debut last year after a frantic 11th-hour thrash after 20 years of ownership, multiple phases, and a lengthy layoff. Every component of the fourth-generation chassis has been updated, refreshed, or modified, and, as with any Civic build, minor tweaks and changes are almost inevitable.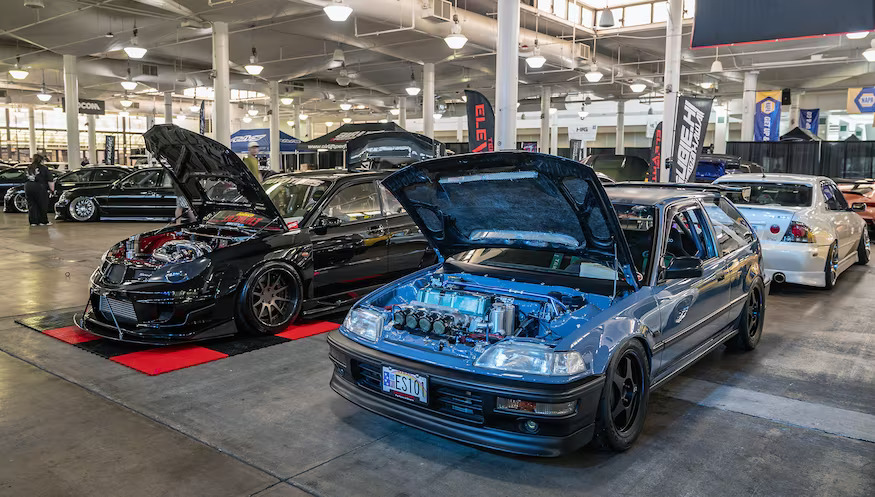 This Subie's engine bay is a one-person show with all the bells and whistles. Tubbed fenders, a wholly reworked firewall, polished bits combined with a billet aluminum intake manifold, and unique exhaust routing behind the passenger side headlight left attendees speechless.
This subtle Advan livery treatment has been applied to this 1993 Nissan Homy.