When someone eventually leaves the workforce, they frequently find themselves with too much free time, which leads most people to start a hobby. Some may start gardening, while others could start taking photos.
To enable him to travel shotgun to neighborhood parades with his 2,200-pound Watusi-longhorn bull companion, Lee Meyer of Neligh, Nebraska, opted to adapt a 1996 Ford Crown Victoria.
When they were stopped by local authorities in Norfolk, Nebraska, this week, Meyer and his bull "Howdy Doody" made global headlines.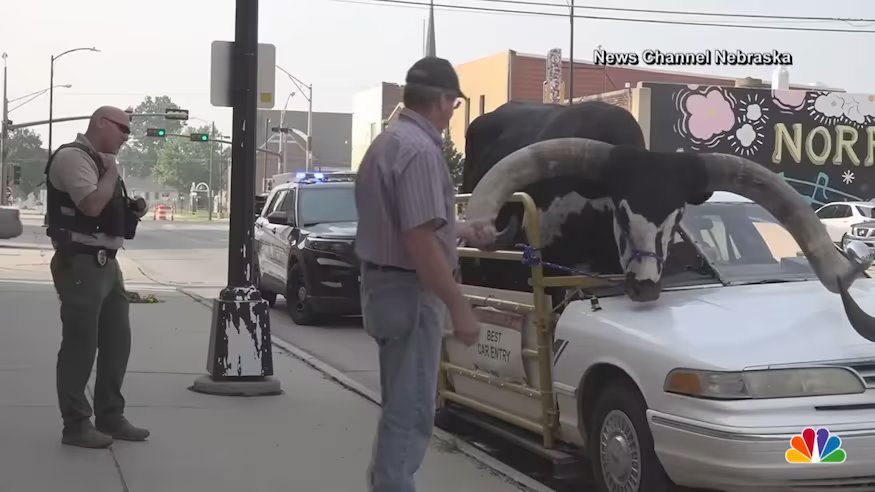 When the two were eventually stopped by authorities, Meyer had taken Howdy Doody on a spin in his modified Crown Vic in Norfolk, which was located 35 miles from Meyer's ranch.
Doody, who evidently didn't like the fuzz, made the decision to vent his dislike of the law by hurling massive volumes of feces down the Vic's quarter panel.
Okay, so that's probably not the reason the bull was pooping, but let's think of it that way.
Captain Chad Reiman of the Norfolk Police Division reportedly told the New York Times that someone reported "a vehicle driving down the road with a cow in it." So, we already have bad propaganda spreading around.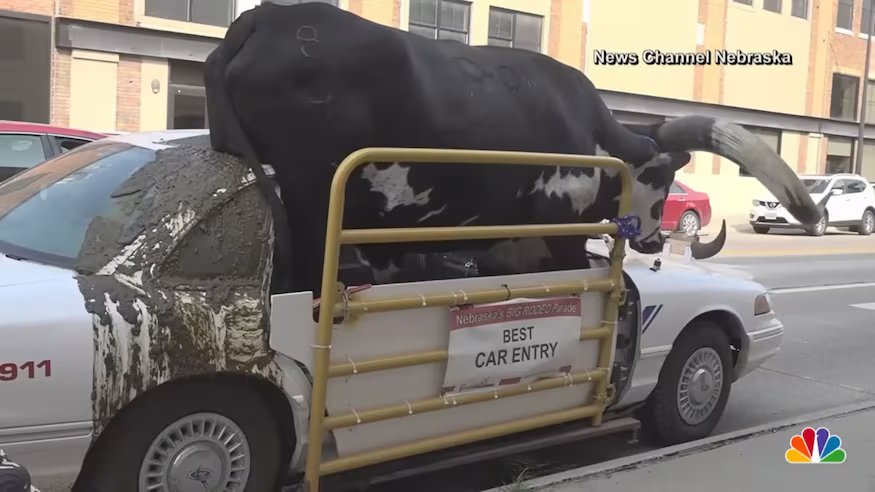 It is clear that Howdy Doody is a bull and not a cow. Captain Reiman stated, "The presumption is that it was a calf—something smaller that would fit in a vehicle."
As you might imagine, he was taken aback when he approached Meyer's car while the enormous bull was riding shotgun. I've been doing this for a while, Captain Reiman remarked. "I have never before witnessed anything like it on the road."
Technically, as long as the modifications comply with rules, it is allowed to adapt a vehicle to transport a huge animal. Meyer had some visual issues, though, because of Howdy Doody's size and the steady flow of doody coming down the Crown Victoria's back windshield.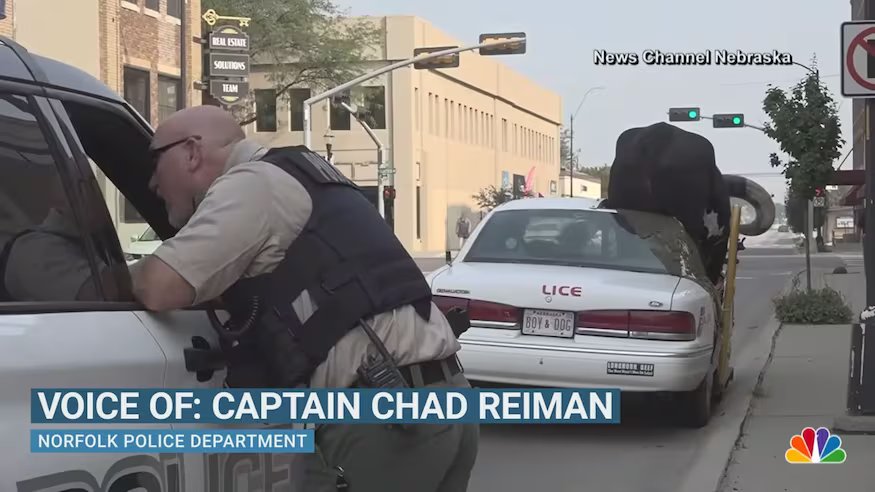 He might have received a citation for it, but Captain Reiman chose to warn him instead in exchange for agreeing to accompany Howdy Doody back home for the day. If only we were given the same caution because our exhausts are a little louder than average.
Due to unwelcome attention like this, Meyer likes to stay away from major places. People are sometimes so shocked by it, I suppose, that they are at a loss for what to do, said Meyer.
"For lack of a better term, the more stiff-necked people are, the bigger the town you go to. There haven't been any issues in any of the much smaller communities I've visited.
Should you be concerned about Howdy Doody's security, Meyer claims to have a sizable trailer that he uses to transport his pet steer to locations more than 40 miles away.
Only short distances, parades, and sporadic trips to the petrol store where Meyer likes to pick up ice cream for the cattle are appropriate uses for the Crown Victoria.
Meyer claims that he never exceeds 35 miles per hour while operating the Crown Victoria and having Howdy Doody sit in the passenger seat. He hasn't attempted to leap out, kick, or struggle in any way once in the past seven years, according to Meyer.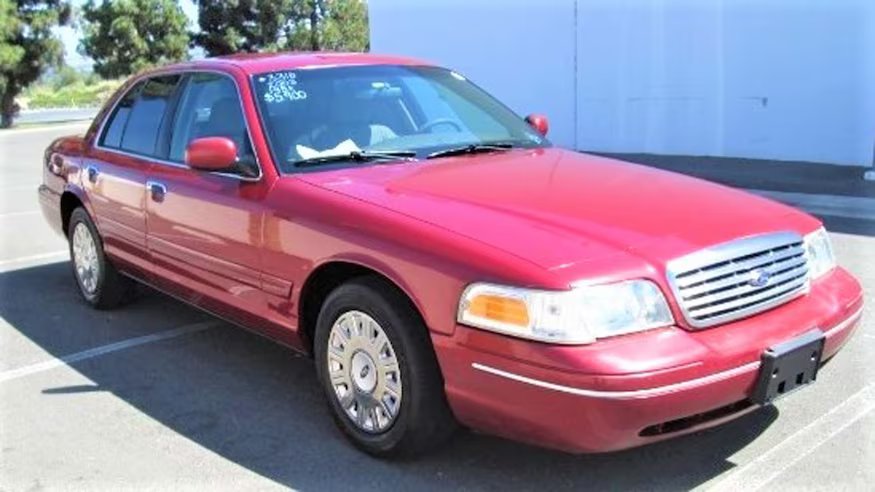 According to Meyer, preparing the old police cruiser to carry Howdy Doody's weight was easier than it might have appeared. According to Meyer, "It's a solid car, so I went on and beefed up the frame that was under it and the suspension, the tires, and the floor," NBC News reported. He said, "Cut the top off, and we were good to go."
When one of his grandchildren attempted to dissuade him, Meyer was even more determined to give Howdy Doody the proper American sedan experience.
"One of my grandkids advised me against doing it since it was a poor idea. I had to prove to her that Grandpa could do it, Meyer added.