Even if you're not in the market for a new car, truck, or SUV, an autoworker strike appears inevitable and will probably have an impact on you.
In what appears to be a year of disgruntled workers and strikes, autoworkers may soon join Hollywood stars and a growing list of workers.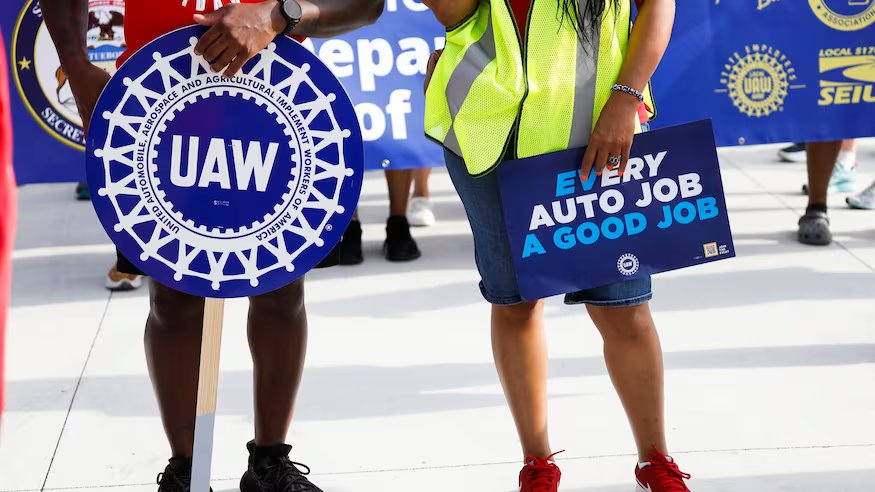 The United Auto Workers union has contracts with General Motors, Ford, and Stellantis (formerly Fiat Chrysler), and their agreements end on September 14 at midnight.
The contracts for the Detroit Three with the Canadian Union Unifor are also slated to expire on September 18. If new labor agreements are not achieved, 150,000 American workers and 18,000 Canadian workers have decided to strike.
Pay is always on everyone's mind. The UAW is requesting massive 46 percent raises, cost of living adjustments, full pay for new workers, and greater benefits while still keeping an eye on enormous corporate profits.
According to the corporations, remaining competitive with non-unionized plants is essential for their continued existence.
Pay, benefits, premiums, and pension contributions make up the "Big Three" labor costs, which range from $63 to $67 per hour. Tesla pays roughly $45 per hour, whereas foreign automakers charge around $55.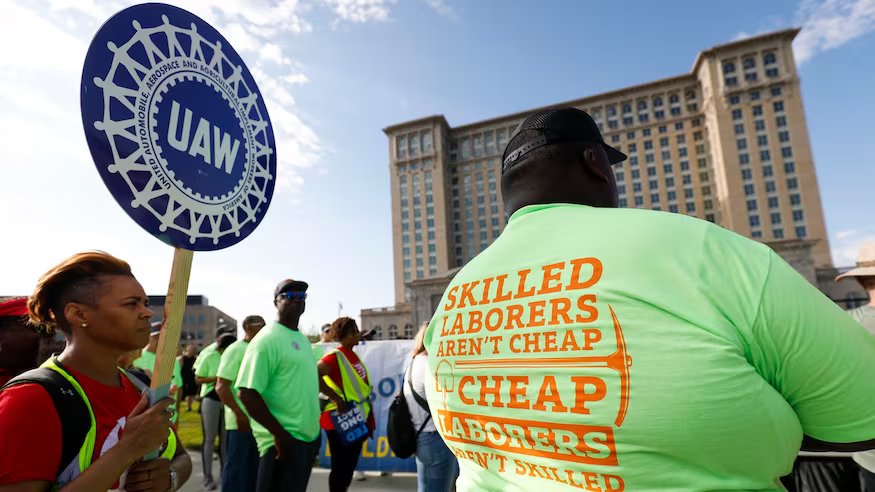 The Detroit Three would no longer be competitive if labor costs rose to $140-$150 per hour due to union demands. The businesses request concessions in return, such as a reduction in health care coverage.
Companies seek stronger attendance regulations, while unions want shorter workweeks. Unions want factories to make product guarantees; businesses want the freedom to move employees around to satisfy demand.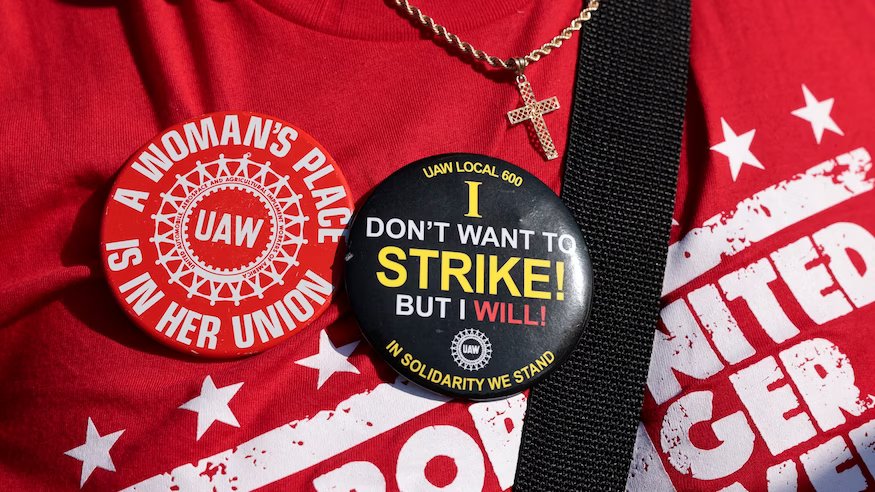 At the negotiating table, there are several important new faces who are at odds with one another. Shawn Fain, the newly elected president of the UAW, is a fiery individual with a flair for the spectacular who has energized the troops and improved their standards.
The CEO of Stellantis, Carlos Tavares, is a hard-charging businessman with steely eyes. The Biden administration is promoting EVs, automakers are spending substantially on them despite the fact that they are not lucrative, and the union is concerned that electric vehicle and battery plants may employ fewer people and pay them less as a result.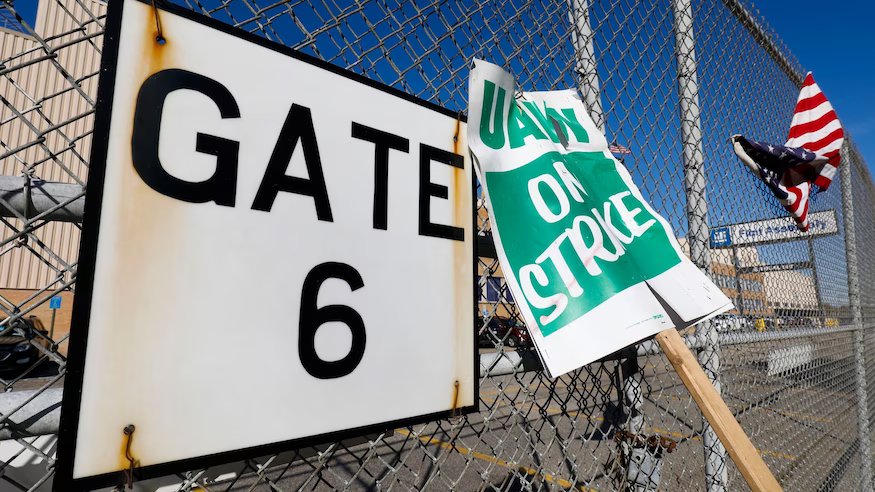 The general public supports unions, as seen, for instance, by its backing of Hollywood writers and actresses who are on strike.
in all likelihood. Fain might break with tradition and take the extraordinary step of striking all three companies simultaneously for dramatic effect, breaking with the long-standing union practice of selecting one target firm to negotiate an initial deal that the others are expected to follow.
Stellantis appears to be headed towards a work halt, at the very least. In addition, Fain might choose critical targets like engine, transmission, and parts manufacturers, forcing all the factories that depend on those parts to close.
In Canada, Unifor chose Ford to lead the example, and the negotiations are progressing more amicably.
Price increases that are just temporary or even gouging may occur when models are hard to find. Long-term concerns include the possibility that pricey contracts could hinder the creation of inexpensive vehicles.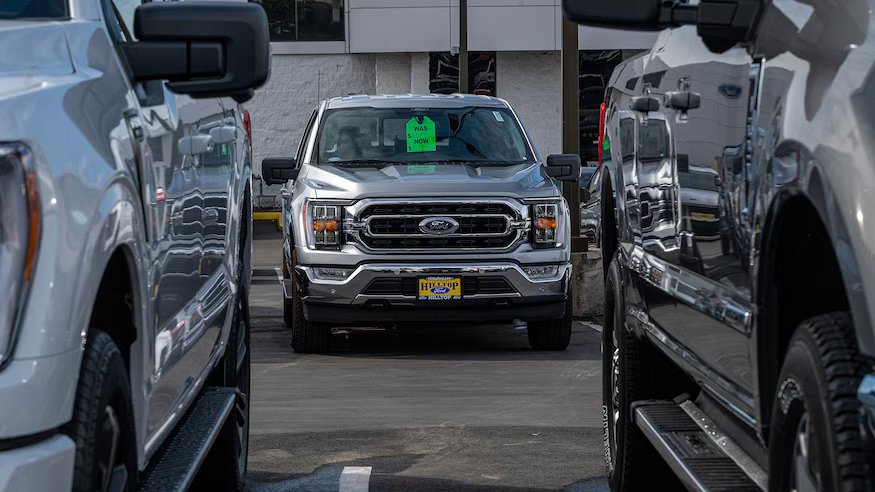 Consumers already see new automobiles as being too pricey, and this perception is worse with EVs. However, labor only makes up around 10% of the whole cost.
Automakers try to stockpile in the months leading up to the expiration of a contract, but that has been harder since inventories are still being built back up after the pandemic and shortages of semiconductor chips and other disruptions to the supply chain.
A work stoppage will only make lots emptier and waiting times longer while delaying the launch of new models. It can take a year to make up for lost production.
Shutting down all three companies for at least six weeks could mean lost production of 800,000 vehicles, according to Baird Equity Research.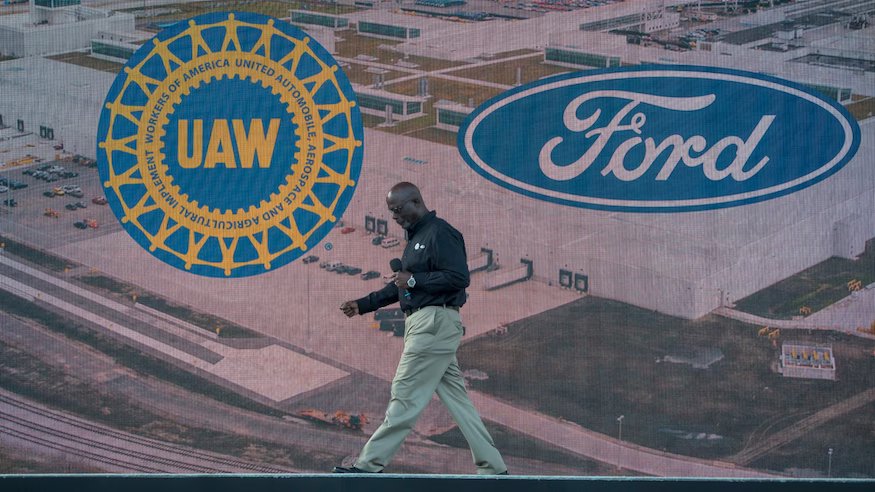 The businesses could probably withstand a strike for up to two months, but Anderson Economic Group estimates that even a 10-day strike would cost the economy more than $5 billion. It will, at the very least, cause a recession in important auto-producing states like Michigan.
Knowing they would only receive $500 per week for walking the picket line, many employees reduced their expenditures in the weeks before a strike deadline.
The $825 million strike fund may be quickly used up if all three companies strike simultaneously. Even if they negotiate harder for a better deal, the lost revenue is rarely made up for.