The answer is to get off the grid. The 2024 Trade Wind Travel, the most autonomous travel trailer in Airstream's 92-year history, was unveiled on Tuesday. The Airstream Trade Wind is equipped with its largest battery bank and solar system to date, making it ideal for off-grid excursions.
In order to enhance the camping experience, Wally Byam founded Airstream. With a cozy place to sleep, a cooking surface, a sink, a refrigerator/freezer, plenty of storage space, and space to move around, travel trailers let you get the most out of nature.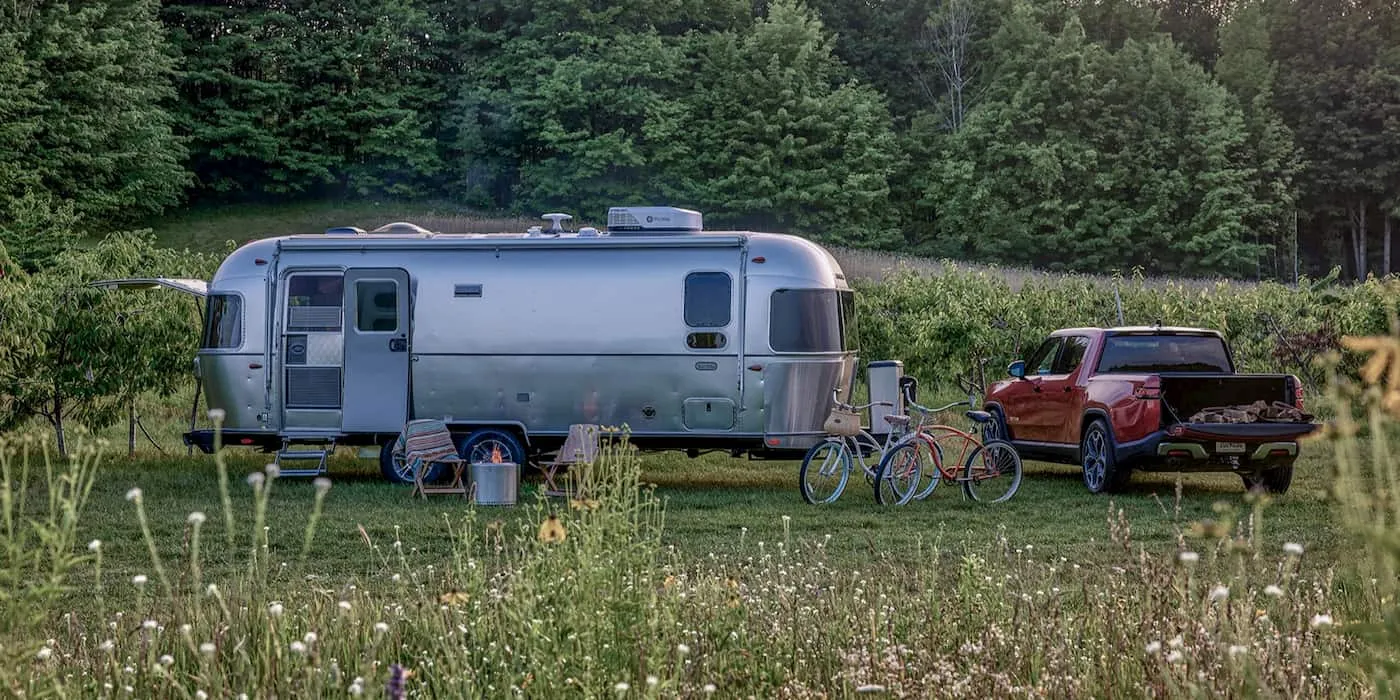 "Let's not make changes; let's only make improvements," was the catchphrase of Byam, and it continues to guide the business today.
Airstream's new 2024 Trade Wind demonstrates how its potent off-grid capabilities let adventurers travel farther and stay longer.
The 2024 Trade Wind has the largest battery bank, solar panel, and power monitoring system of any Airstream product. These features were inspired by the enormous battery capacity and improved solar power system in its e Stream Concept.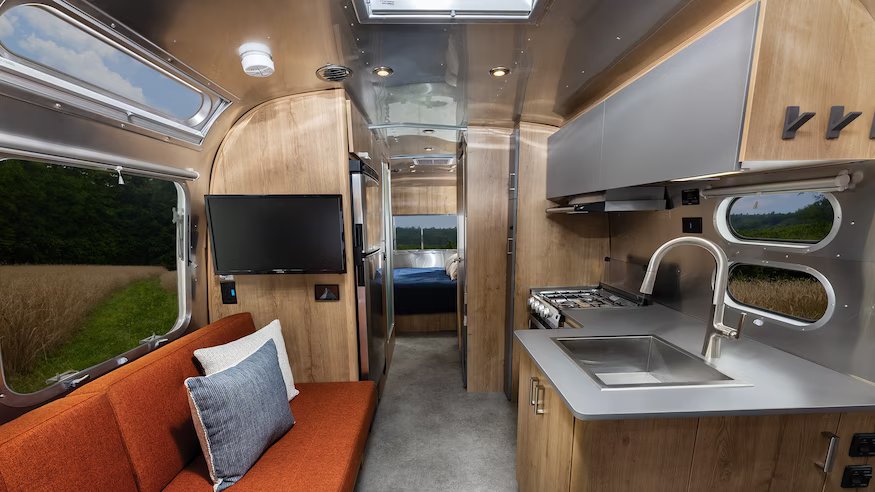 Additionally, the travel trailer is equipped with a 3′′ suspension raise to offer you the necessary ground clearance for these activities.
The new travel trailer, according to Bob Wheeler, CEO of Airstream, "sets a new benchmark for power capabilities in our travel trailer line."
With three hot 270Ah Lithium Battle Born batteries forming an 810Ah battery system, the new travel trailer has roughly four times the capacity of previous Airstream models.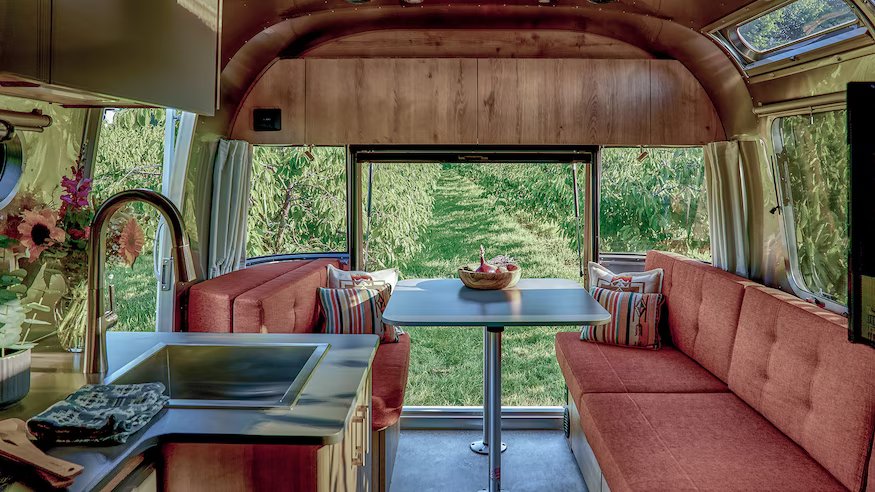 The addition of a 3,000w inverter/charger combo boasts 1,000 more watts than existing variants. A microwave and a 15,000 BTU air conditioner can operate simultaneously thanks to the extra power.
Additionally, it has roof-mounted 600w solar panels, which increases capacity compared to typical Airstream versions by twofold. A Victron-powered interior monitor and app can be used to keep an eye on the energy supply in the meantime.
For extended stays at campsites, you can connect or recharge the batteries using a Smart Plug 30 Amp Shore Power Inlet.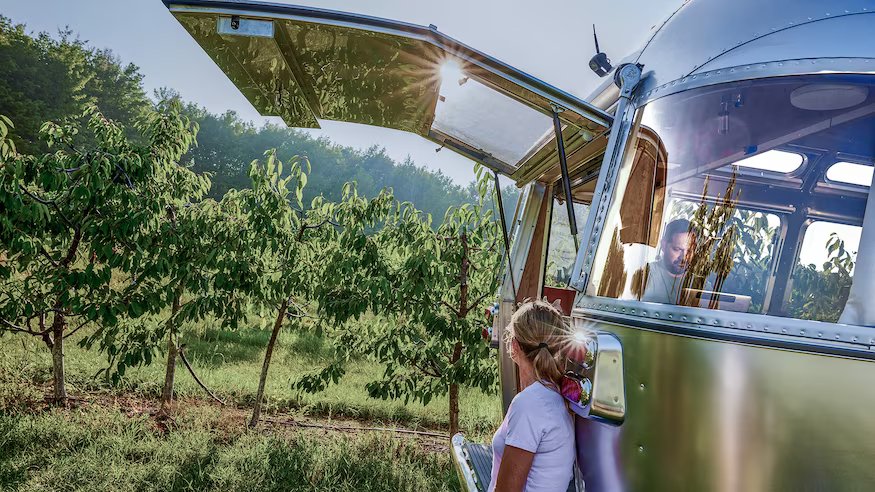 A 3″ raise kit and a Smart Plug TV and Internet Inlet to keep your devices connected are further off-grid-enablement features.
Additionally, kitchen amenities have been improved with more secure cabinetry to resist rocky terrain. A window awning package, a composting toilet, and a convection microwave with an air fryer are available extras.
With conveniences including an onboard bathroom, shower, kitchen, and bedroom that transforms into a lounge/dinette area, adventurers may enjoy the outdoors without leaving the comfort of home.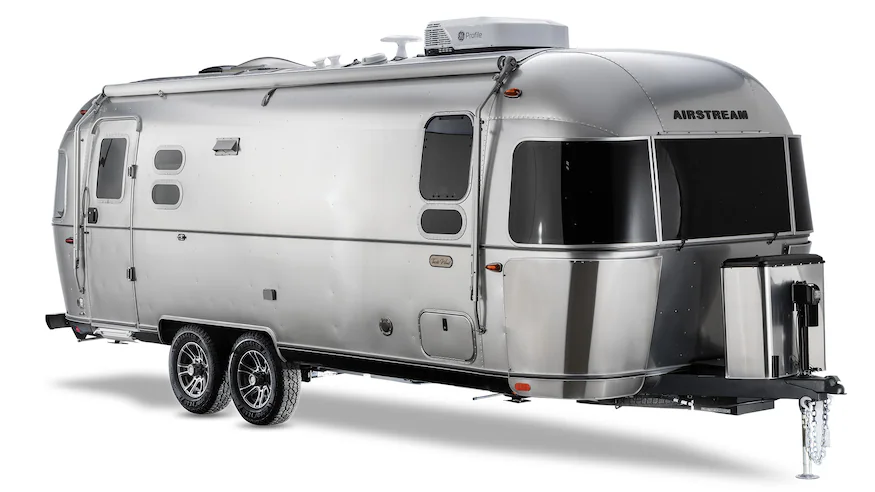 With adaptable room for living, working, dining, and resting while enjoying the outdoors, the 2024 Airstream Trade Wind is offered in one of its most popular configurations (25BF).
The 25-foot, off-grid-ready travel trailer has a starting price of $129,400 and sleeps up to five people. Starting today, interested buyers can buy the updated model from licensed Airstream retailers.