As the strike enters its third week, we reflect on the addition of 38 new manufacturing facilities and President Biden's visit.
The UAW's strike against Ford, General Motors, and Stellantis has only been in place for two weeks, but it has already had a tremendous impact.
Apart from the nonstop international media coverage, the strike has extended to 38 additional production plants, been visited by one previous and one current American president, and resulted in layoffs at various car suppliers.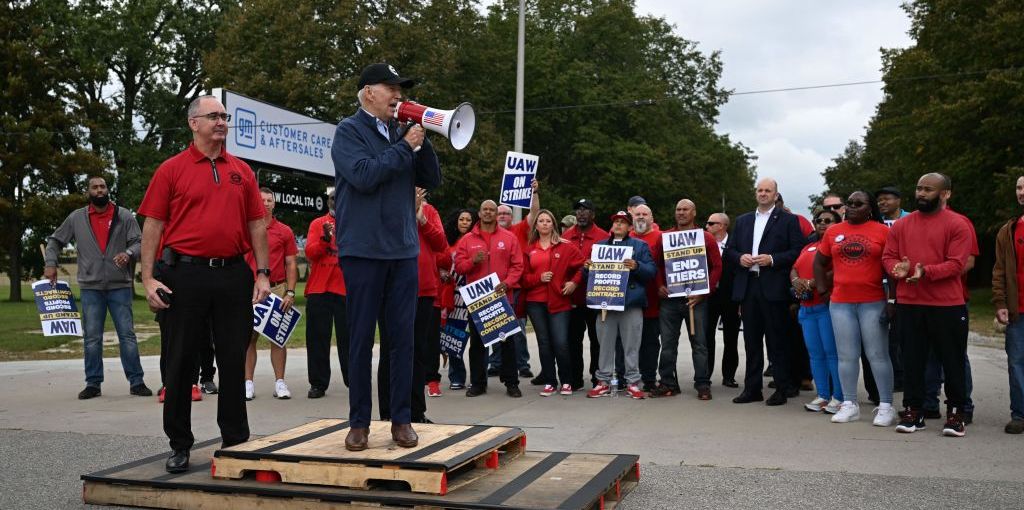 On September 15, around 13,000 UAW members walked off the job at three facilities. Ford's Michigan Assembly in Wayne, Michigan, was the first, and it is still where the Bronco and Ranger are manufactured.
The second was GM's Wentzville Assembly in Wentzville, Missouri, which today produces the Chevrolet Colorado and GMC Canyon, among other vehicles.
Lastly, the Stellantis Toledo Assembly Complex in Toledo, Ohio, which produces the Jeep Wrangler and Gladiator, was the third.
A week later, 5600 employees from 38 General Motors and Stellantis operations in 20 states walked out. According to UAW President Shawn Fain, Ford avoided more strikes because it was "serious about achieving an agreement." The other two, on the other hand, were "a different story," and were thus punished by a second wave of the UAW's Stand Up Strike.
As the strike enters its third week of talks with the Big Three, the UAW's scope of action appears to be broadening, and additional action is anticipated shortly.
On Tuesday, UAW President Shawn Fain stated that if discussions fail to make substantial progress, he is prepared to "up the pressure." On Friday, September 29 at 10 a.m. Eastern time, Fain is anticipated to announce an expansion of the UAW's rolling Stand Up Strike via Facebook Live.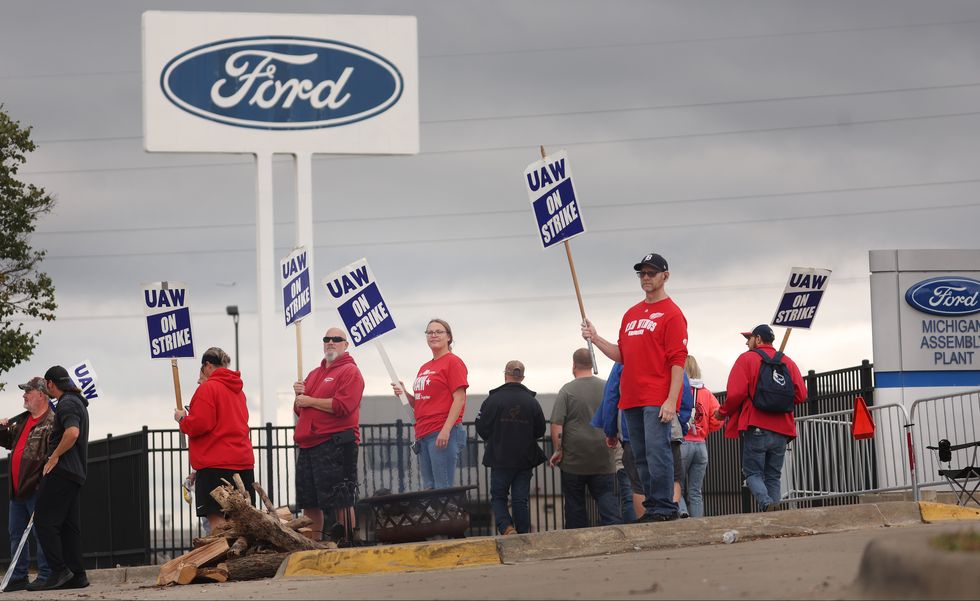 This time, it appears that Ford will not avoid additional escalation. "Ford will very certainly be drawn back into the strike escalation," says Ambrose Conroy, founder of Seraph Consulting and an auto supply chain specialist. "The UAW allowed them some time to attempt to work out an agreement, but it did not work out. We anticipate further pressure on Ford."
What will happen next is unknown. "The UAW may call off the strike at the initial factories and choose to damage the Big Three elsewhere," Conroy said.
"Returning employees to original factories will restore their compensation and let UAW membership experience the pain; closing new facilities will spread turmoil and hardship throughout the OEMs."
Suppliers, on the other hand, have already been impacted. CIE Newcor, a component and subassembly maker, and Dana, a powertrain supplier, have both warned of hundreds of layoffs as a result of the prolonged strike.
These consequences will only worsen if this strike continues. "This is a game of chicken in which the players may not have anything to gain," Conroy adds. "Hyundai, Tesla, Rivian, and Toyota all stand to benefit, while the Big Three and union workers lose market share and employment if this continues."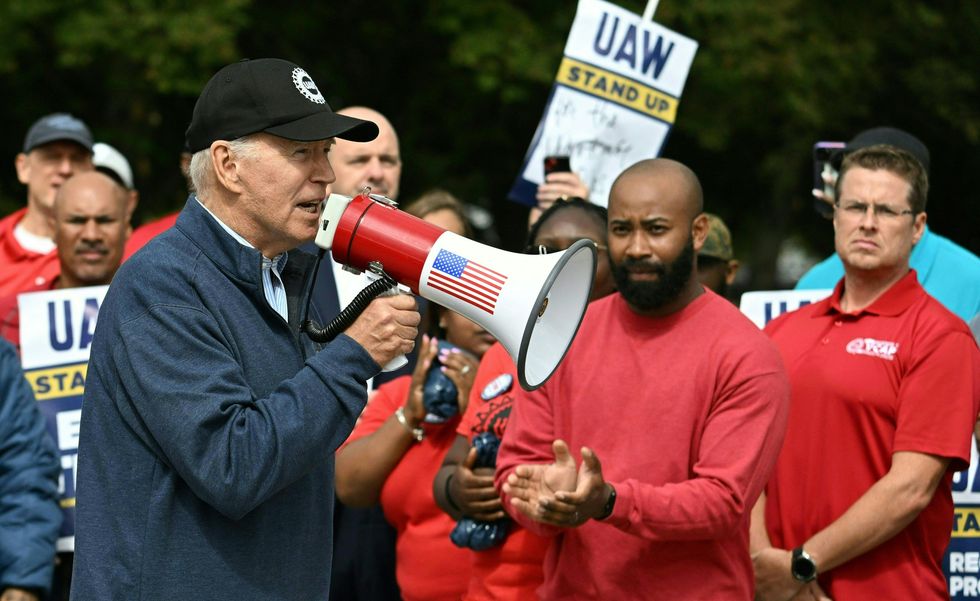 Fain used the initial strike expansion to encourage President Biden to join the picket lines. On September 26th, Biden did exactly that.
Biden stated at GM's Willow Run Redistribution Facility in Belleville, Michigan: "You saved the car industry in 2008 and previously, making many sacrifices and giving up a lot when the firms were in danger. But now they're doing fantastically well, and you should be doing really well as well."
According to the Associated Press, Biden's visit makes him the first current sitting U.S. president to join a picket line, in contrast to prior presidential union ties, such as Ronald Reagan's dismissal of 11,000 striking members of the Professional Air Traffic Controllers Association in 1981.
Former President Donald Trump was eager to join Biden on the campaign trail for the 2024 race. Trump spoke at Drake Enterprises, a non-union business in Clinton Township, Michigan.
Instead of rallying UAW members against large businesses, he used the platform to criticize the industry's push toward electric vehicles, stating, "It doesn't make a damn bit of difference what you receive because you're all going to be out of business in two years."