The German automaker BMW is going to make a debut with their electric scooter in India. BMW is all set to launch its premium luxury electric scooter in the Indian market after a year of its unveiling in the global market. But, this BMW scooter will come with a price tag of more than 14 Lakhs in India. That is a huge amount of money for a middle-class family in India.
The Indian market for two-wheelers is very big, but the people don't want to purchase anything that would cost them their savings. In India, people usually purchase cars worth Rs. 8 to 10 Lakhs. So, the price tag of this premium electric scooter seems a bit off from the Indian Two-wheeler market. Also, BMW is seeking the Chinese market for its new launch.
Let's read more about this electric scooter and its launch in India.
Also Read: Highest sales of two-wheelers in the world
BMW CE 04 Details: Here's What Should Know!
CE 04 is a fully electric scooter by BMW. This premium scooter has a long single flat seat to occupy two passengers. There is a side compartment for the helmet and storage. The design of this scooter is futuristic, and it feels high-tech vehicle. It comes in two color options: Grey and White. We can see graphics on the body of the scooter. BMW provides a liquid-cooled permanent magnet motor in CE 04. This motor can produce 41 horsepower. The top speed of the CE 04 is 120kmph.
It has a range of 100kms on a single charge. There are multiple features on this vehicle. BMW has kept the price tag in mind while putting in features. It comes with a 10.2-inch instrumental cluster. There are USB-C charging ports, integrated map, connectivity, alarm system, heated grips, windscreen, and many more amazing features. The features of the BMW electric scooter make it more premium.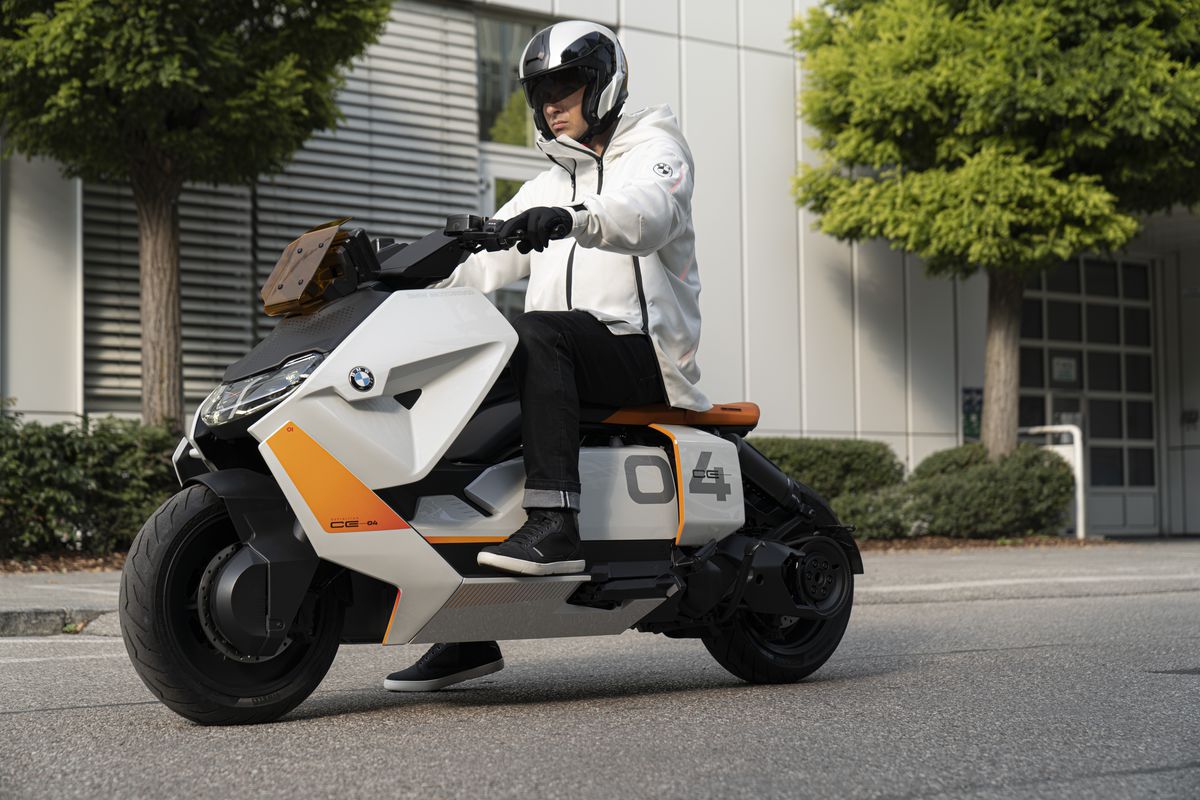 When Is BMW CE 04 Launch Date In India?
The company is all set to release this electric scooter in India. After launching this scooter in the European market earlier this year, BMW plans to launch it in India and China. As the world is shifting towards electrification, BMW is also expanding its reach in the EV sector. Alongside their electric cars, they are ready to launch in the EV market with their electric scooter. The Head of Region Asia, China, Pacific, and Africa at BMW Motorrad, Markus Mueller-Zambre, said they got a stronger response than expected.
This electric scooter was a hit in the European market, and now it's time to launch it in the Asian market. If BMW could reduce the cost of the scooter, it might be a huge hit in India as well. Otherwise, BMW would have to compromise with a very niche market in India.
Also Read: Here Are The Most Expensive Hot Wheels