Toyota is set to make a comeback in India after nearly two years. Yaris was the last original launch of Toyota in India. Toyota is the world's biggest carmaker, and it had to stop its operations of original cars in India for two years due to "Prohibitive" Taxes. Now, it is back in the Indian market after two years to restart the production of its original cars. Though, Toyota has said it will continue making cars with its partner "Maruti." The Japanese automaker will also bring in hybrid and all-electric models in India.
Toyota had stopped its production of new cars in India due to new BS-VI emission norms. They also discontinued their Yaris, Corolla Altis, and Etios lineups. Yaris was also discontinued because of the falling sales numbers. This car was launched in a dominant market of sedans. Hyundai Verna and Honda City dominated this market. Hence, Yaris couldn't survive this competition and failed to be a part of the Indian automotive market. Besides this, Toyota stopped production of the best-selling Corolla Altis. But now, Toyota is back in the Indian market. It will again start producing the original models. Let's discuss this news in this article.
Also, Read Toyota Crown: Everything You Need To Know About The Upcoming Car Series!
What did Kirloskar say about this comeback?
After the announcement of Toyota returning to India, Kirloskar said that Toyota believes in Narendra Modi's vision. Climate change is real, and they believe in this. They will support India in the same aspect. They are looking forward to working in an industry with underlying opportunities. Also, they can grow their business extensively. The electric components and powertrain parts produced in Karnataka will be exported to Japan. However, Kirloskar refused to agree that Toyota would launch all-electric cars in India. At least, they are not planning to launch electric cars in India till 2025.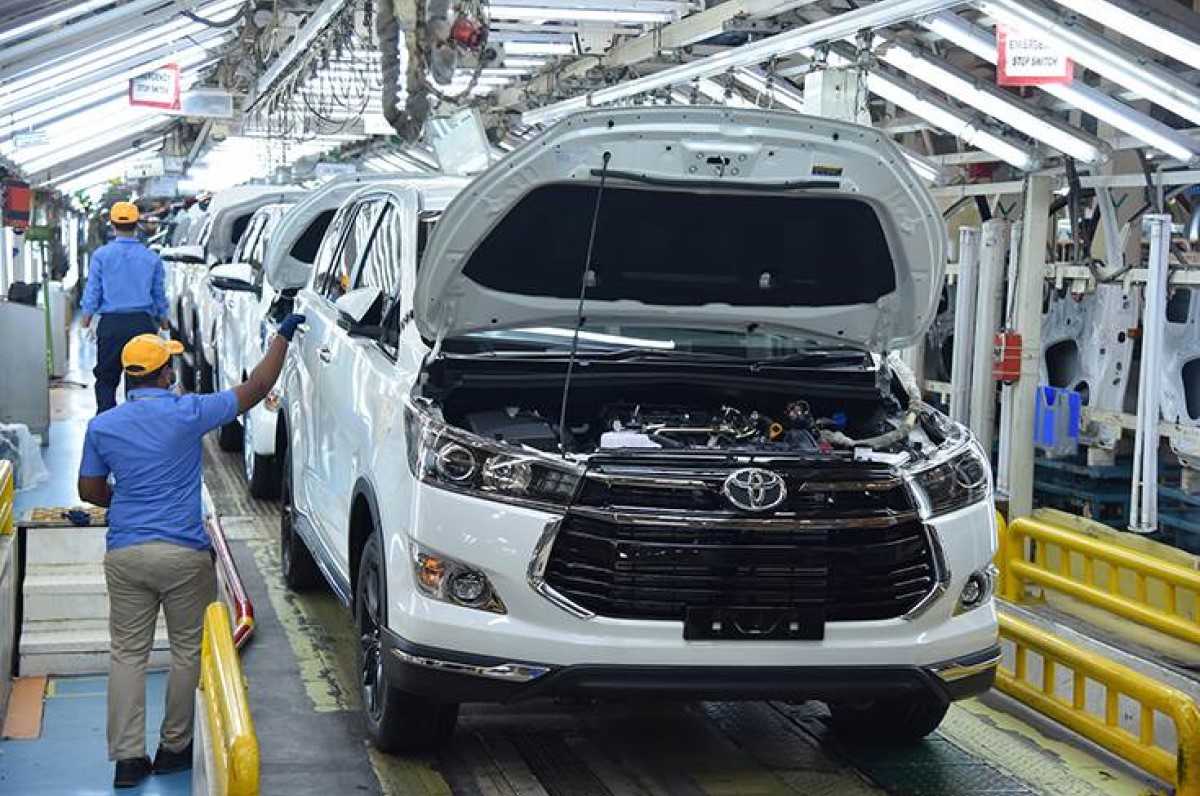 Which was the last original car produced in India? Why did the operations stop?
Toyota produced Yaris as their last original car in India. Yaris was launched in 2018. The production carried on till 2020, due to low sales number and high competition in pre dominated segment. The production of this car was stopped. Although, Toyota discontinued many other cars in India. The reason behind this was the high tax rates. Toyota and other car makers had to pay high taxes to produce and sell a car in India. These taxes made it impossible for Toyota to do its operations in India. It got difficult for them to carry on the business. However, Toyota is back in India. It will be exciting to see what they will bring this time.