Just after the revelation of the Chevrolet Blazer EV, this American company teased with the image of a bright blue Equinox EV. These images of Equinox EV were displayed on its website of Chevrolet. It was under the upcoming vehicles of Chevrolet on their website. No official details about the launch and pricing have been revealed yet. The pictures show that the new Equinox will be a dual tone in the color scheme. The color scheme will include a blue body and a white roof. This blue color was also seen in the teaser video released months before. The Chevy Equinox is expected to be a sporty SUV. It will be exciting to see what Chevy offers in this car that is not in the Blazer EV. With the recent reveal of a blazer, it is expected that Equinox will also be launched very soon.
As Chevrolet is a part of General Motors, it is their mission to produce only all-electric vehicles. Following the same, Chevy decided to develop a range of EVs. First, they announced the launch of the Silverado EV. Then recently, Blazer EV was revealed. Now the teaser and pictures of the Equinox EV are enough to indicate that Chevrolet is fully focused on the 2035 plan.
Also Read- 2024 Chevrolet Blazer: Electric SUV
More details about the blue Equinox EV
As of now, Chevrolet has just released the images of the new Equinox EV. There is no other information or detail related to this electric vehicle. The Equinox EV shares the platform with its sibling Blazer EV and the Cadillac Lyriq and Celestiq. All of these cars come with all-wheel drive. So, it is expected, or you can say almost confirm, that Equinox will also have the same all-wheel drive. Sharing the platform with a $300,000 car can offer a lot. Although, it will be an entry-level electric SUV. While Chevrolet hasn't informed us anything yet, we expect the company to come out soon with the details.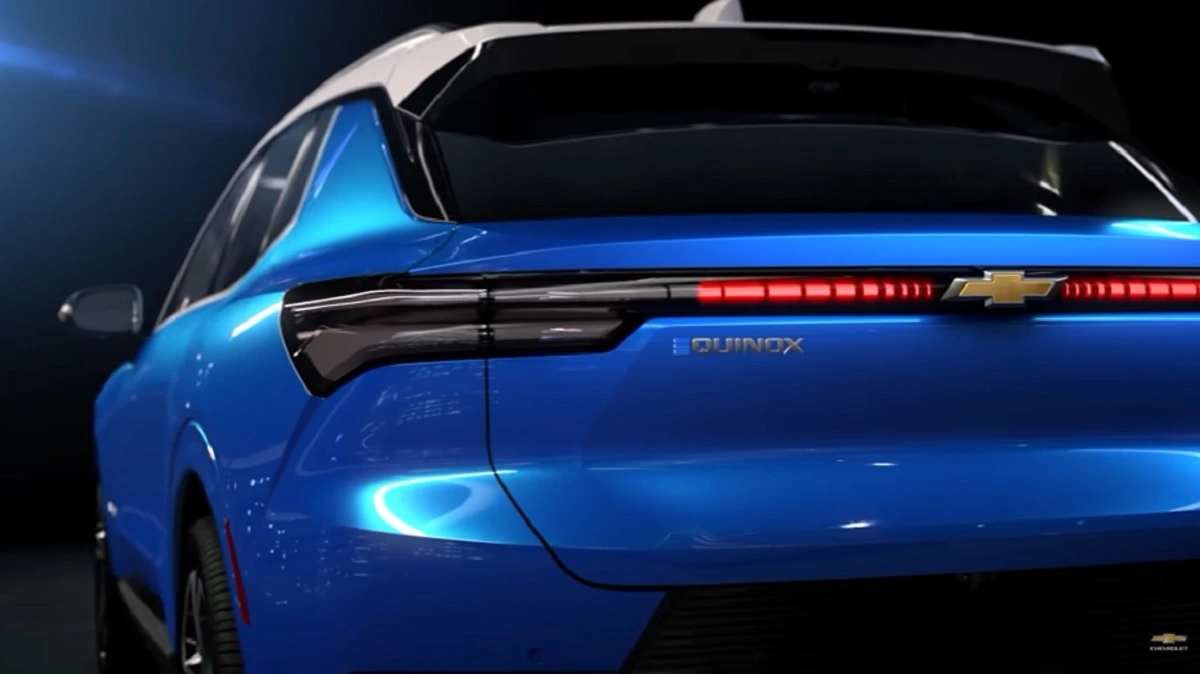 Pricing and Launch details
This electric SUV is expected to be launched for $30,000. The price could increase with the increase in the levels of the trims. This EV is expected to be more affordable than other upcoming electric SUVs. Well, we are expecting this SUV to enter production anytime in 2023. Chevrolet may launch this EV in 2024. Equinox will be launched after the Blazer EV, and the expected arrival of the Blazer EV is in the mid of 2023.
Also Read- Chevrolet Corvette 2023 Is A Sheer Beauty!
Just like the launch of Blazer EV, we will update you with all the details of Equinox EV as soon as the company discloses it. Until then, keep track of DaxStreet for regular updates.