Earlier, the CEO of Lamborghini, Stephen Winkelmann, announced that Lamborghini would introduce two new variants of Huracan in 2022. Recently, Lamborghini confirmed that Huracan Sterrato is ready to launch. The Italian automaker has teased the arrival of the new Lamborghini with a short video. This new supercar will be an off-roader. Sterrato was introduced as a concept car in 2019. Then, Lamborghini said that it would turn this concept car into a rally car. As of now, Lamborghini released this concept car as the off-roader in a teaser.
The teaser showed the camouflaged Lamborghini rushing through the dusty off-road. It is expected that Sterrato will be launched with the same name. The launch of this new supercar is expected to be in late 2022. Sterrato is seen with a less aerodynamic body. The Teaser video shows the raised body of Sterrato with rally lights on the front bumper. Sterrato was seen fighting with the dirt and performing some high-quality off-roading.
Also Read: Lamborghini Aventador SVJ, Exclusive Appearance with A New Dynamic Design
What Can We Expect From Its Specifications?
We could see a few differences between the concept car and the car shown in the video. There were three LED bars in the concept car, while in the video, there was no LED light on the roof. The LED light bars were still present at the front. Both the cars have the same black plastic cladding around the wheels. They also have the same engine cover. Roof rails in the production car are seen being tested in the teaser.
Although it was just a video showing that the new Sterrato will be an off-roader, no official details about the engine or any other related part is out yet. However, it is expected that Sterrato will get an all-wheel drive just like the other Huracan models. It can get a 5.2-liter V-10 engine with 631-hp.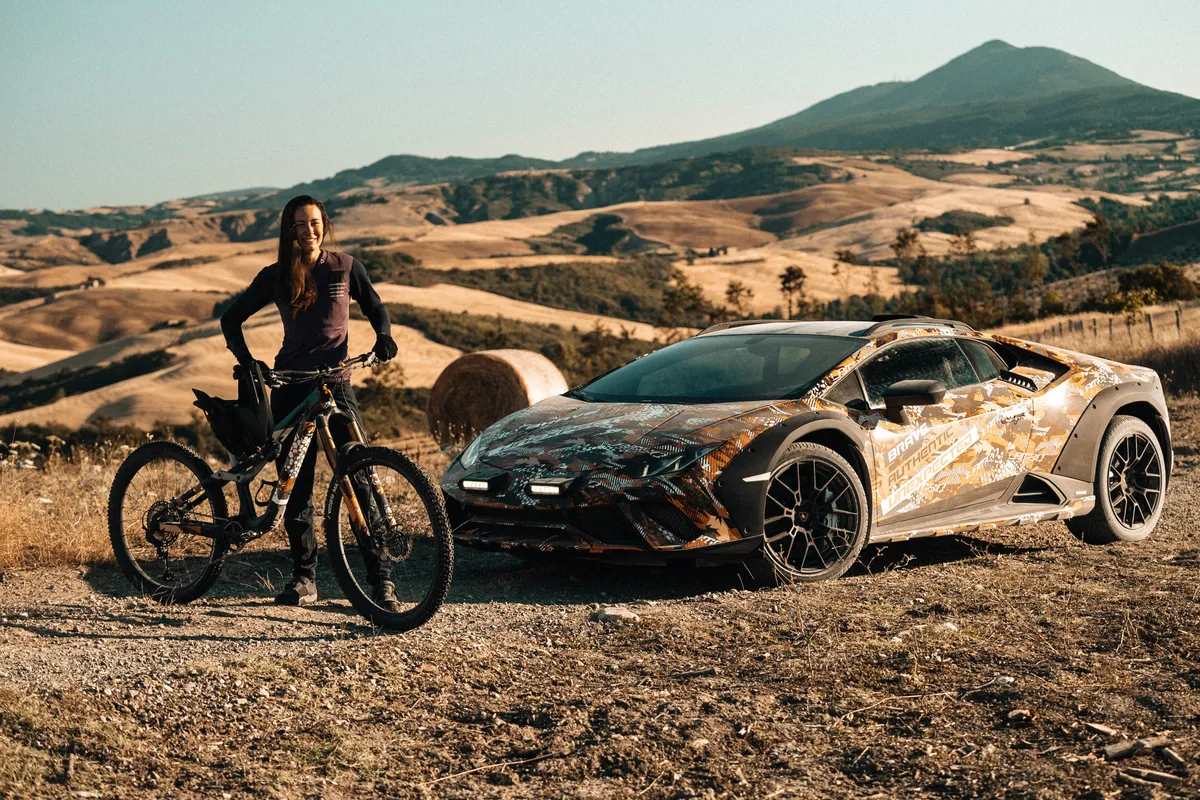 What Is The Expected Release Date And Price Of The Lamborghini Sterrato?
There is no official information related to the release of Sterrato. The teaser also didn't have any given launch date. This off-roader is expected to launch in the later months of 2022. If the Italian automaker is teasing with the testing videos, it means that the production of this car is going on. Lamborghini will disclose all the remaining details about the price, launch date, and other specifications in the coming weeks.
Also Read: Lamborghini's First EV To Be An SUV?
We will update you with all the other details whenever Lamborghini discloses it.