Electric vehicles are getting better daily, and here we are with a new electric bike. Recently, we saw the electric Harley Davidson "Livewire." All the brands are looking forward to the electrified future. These companies are looking for greener and cleaner solutions for a sustainable future. We have seen all the elder brands and even the new guns in the race of electric vehicles. Following the same trend, we have a new player in the electric segment. Maeving is stepping into the motorbike world with the launch of its first bike Maeving RM1 Electric Motorbike.
Maeving is a British motorbike manufacturer. This company was founded in 2017 by most of Triumph's ex-employees. It is based in Coventry, home to the British Bike industry. This new bike is all-electric and will compete with the Livewire by Harley Davidson, Energica Experia, Honda PCX electric, and other electric bikes. Learn more about this electric bike in these articles.
Also Read: Royal Enfield Revealed All New Hunter 350!
What Is The Power Of Maeving RM1 Electric Motorbike?
As RM 1 is an electric bike, it is equipped with removable batteries. Motors made by Bosch power it. This electric bike feels like a crossover bike of a scooter and a moped. It has a top speed of 45mph. That's a bit slow as compared to the recent times' bike. We would have been satisfied with a little added speed. Although, RM 1 will serve as your anytime vehicle. You can ride on the new electric bike for a city tour. It will escape the quick streets and will give you a comfortable ride. The Bosch motor comes with three modes. These modes are Sport, Range, and Balanced. The Sports mode will give you a better speed than the Range mode. In the speed mode, you will get the best of RM 1. At the same time, the Range mode will limit the top speed for a better range. It will be a more efficient mode. Finally, the Balance mode will be a mixture of both. It will be a "Balanced" mode.
They were coming to the range of the new electric bike. It will have two Samsung batteries. Each battery weighs 12kg. These two batteries offer a combined range of 80 miles. Also, these batteries are removable and replaceable.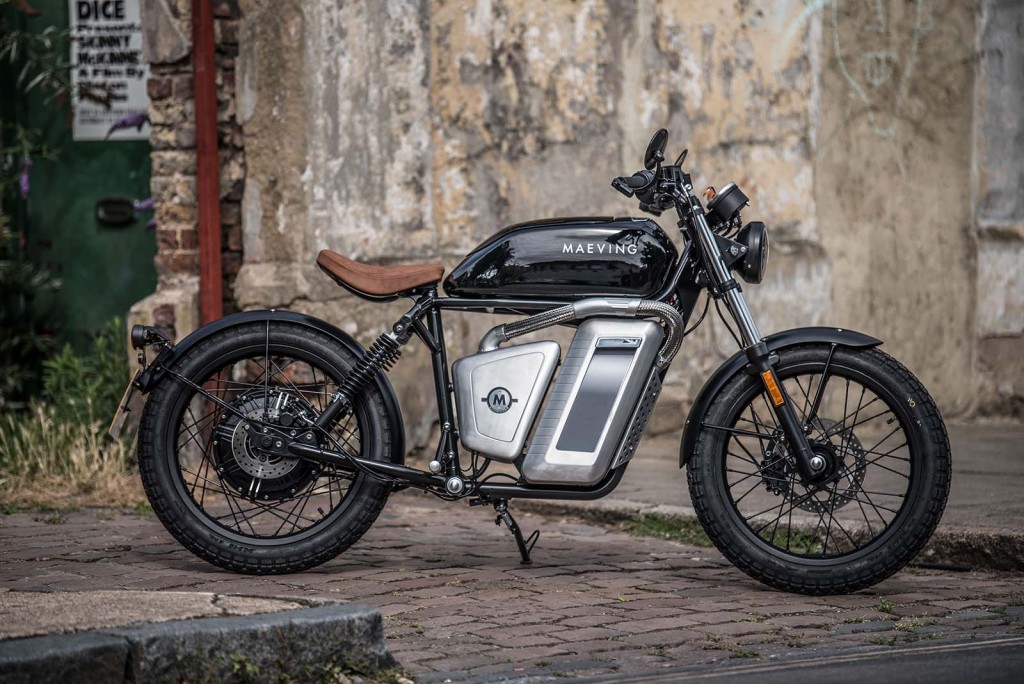 Know More About The Looks Of RM 1
Maeving RM 1 electric bike is the classic retro-looking bike. It displays a perfect combination of vintage aesthetics with modern technology. Therefore, it is a good-looking bike with great build quality. Maeving has perfectly designed the bike. It has battery storage, a single leather seat, a minimalistic paint job on the tank, a soft handle, and spoked wheels. It looks like a street bike straight out from the 60s. You will love this bike at first sight.
Also Read: Rafeh Masood Joins Harley Davidson's Board Of Directors
This is all about the Maeving RM1 Electric Motorbike. Although the performance will make you dicey about the decision to purchase this bike, the looks will encourage you to buy it. This scooter cum bike comes with a price tag of 4995 pounds for the single battery version and 5990 for the double battery trim. RM 1 will be a great option for your daily cruising at such a price tag. Stay tuned for more such updates.