This futuristic car is getting away in the future. Faraday Future has once more delayed the launch of their first electric car, FF 91. Faraday Future said that they are out of funds. Hence, they need more money to launch their first electric car. As we all know that, Faraday Future is an American tech-based automotive company. It is a start-up focusing on cars that run with the help of technology and environment-safe ways. Jia founded this start-up company in 2014 Yueting. Faraday Future launched its first concept car, FF Zero1, in 2016.
FF 91 was introduced in 2017 as a concept model. It was said that the production of this car was to start in 2020. As of now, the company has no news about it. Faraday Future has always been in trouble when it comes to funding. In 2019, Jia Yuteing filed for personal bankruptcy. It is 2022, and this start-up is short of funds. They can't even launch their product in the market. In this article, we will discuss the FF 91.
Also Read: Mini Revealed The Aceman Concept
Details about FF 91
The FF 91 was introduced in 2017 as a concept car. FF in the name indicates the company's initials. While the 9 indicates the top-of-the-line model, and the one indicates that this is the first production model of Faraday Future. FF 91 is an electric crossover SUV. It is said to be the ultra-luxury electric SUV. This car has been under development for more than eight years. FF 91 is expected to come with a 130kWh battery pack. This battery pack will have a range of 289 miles.
FF 91 will have three electric motors. Combining all the motors will produce 1050 horsepower and 1328 lb-ft of torque. Wow, these are just insane figures. This is one of the few cars that can generate power above 1000-hp. It will be able to accelerate from zero to sixty mph in just 2.4 seconds. That is an impressive number for a new electric car.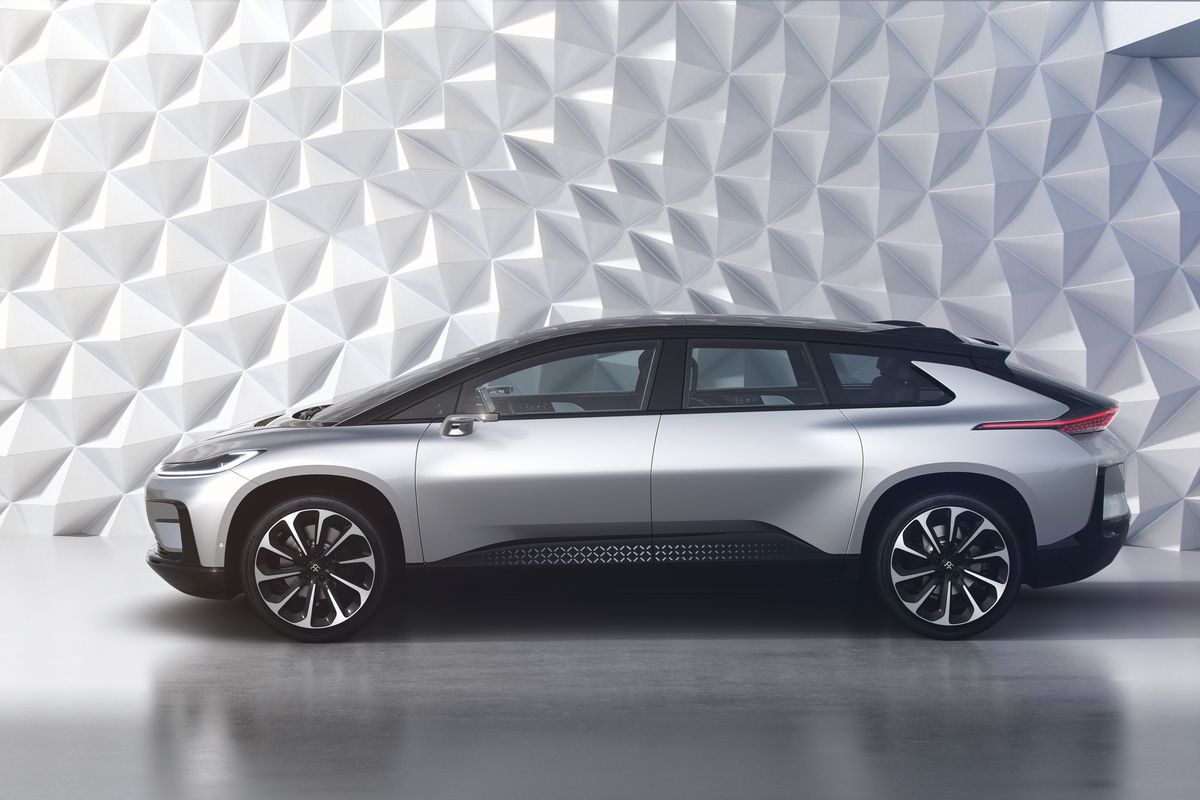 FF 91 will have automatic doors, and the rear doors will be suicide ones. Faraday Future's electric car will have a limited autonomous driving mode. This electric car will have a unique AI to learn about the owner's preferences. It will be competing with Tesla. But the price tag for FF 91 is way too much than a Tesla car. It will come with a price tag of a whopping $300,000. We can expect a less expensive model as well. Faraday Future will offer many high-tech features with a full premium feel. However, we must wait for the company to release all the details.
Also Read: Ford's Robotic EV Charging System For Specially-Abled Drivers
Why Is FF 91 Delayed Once Again?
Faraday Future has been involved in financial instability since its launch. In 2019, this electric vehicle company received over 60,000 reservations for FF 91. It was expected that Faraday Future would launch this car in 2019. It is 2022, and FF 91 is not yet even in production. Due to financial instability, Faraday Future is having problems launching its EV. They wanted to build a $1 billion car manufacturing plant in Nevada but couldn't do it. Now, when it was time for the launch of FF 91, Faraday Future once again claimed that they were bankrupted. Although, we believe that this time they will get huge funding to start the production of their first electric car and deliver it to the customers who have been waiting for years.