Ford is up with another innovation as the automobile industry moves towards the electrification era. The American automotive giant is trying to get ahead in the race for electric automobiles. It has come up with an innovation of the Ford robotic EV charger for specially-abled drivers. In contrast to the new beginnings of the electrifying era, we have seen a lot of innovations in vehicles. But this initiative by Ford will help them gain mass popularity and increase the company's goodwill. The robotic charging station by Ford was under lab testing for a few weeks, and now they are out for real-world trials.
Along with this innovation, Ford is already ahead in producing electric vehicles. It has beaten a lot of companies when it comes to producing EVs. This American automotive giant is looking forward to selling more than 500,000 electric vehicles by the end of 2023. They have huge plans for the longer term and are looking forward to being a leader in the EV sector. You can read about Ford's long-term plans in the link given below. In this article, we will discuss the Robotic EV charger.
Read more: Ford Wants To Sell Over Half-A-Million EVs By Late 2023
Everything You Need To Know About The Ford Robotic EV charger!
Ford's Robotic EV charger for specially-abled people is the latest addition to the world of EVs. While this charger was in lab testing for a few weeks, Ford planned for their long-term goals. To achieve these long-term goals, Ford has added innovation to their company. This innovation will also increase the sales of EVs. Engineers of Dortmund University in German build this robotic charging station prototype. It had successful tests in the lab and is now out for the practical test.
If this prototype gets clearance in real-world trials, it will be a complete product very soon. This self-charging system will help the specially-abled and old age drivers. It will be helpful in the harsh weather conditions and during any other inconvenience.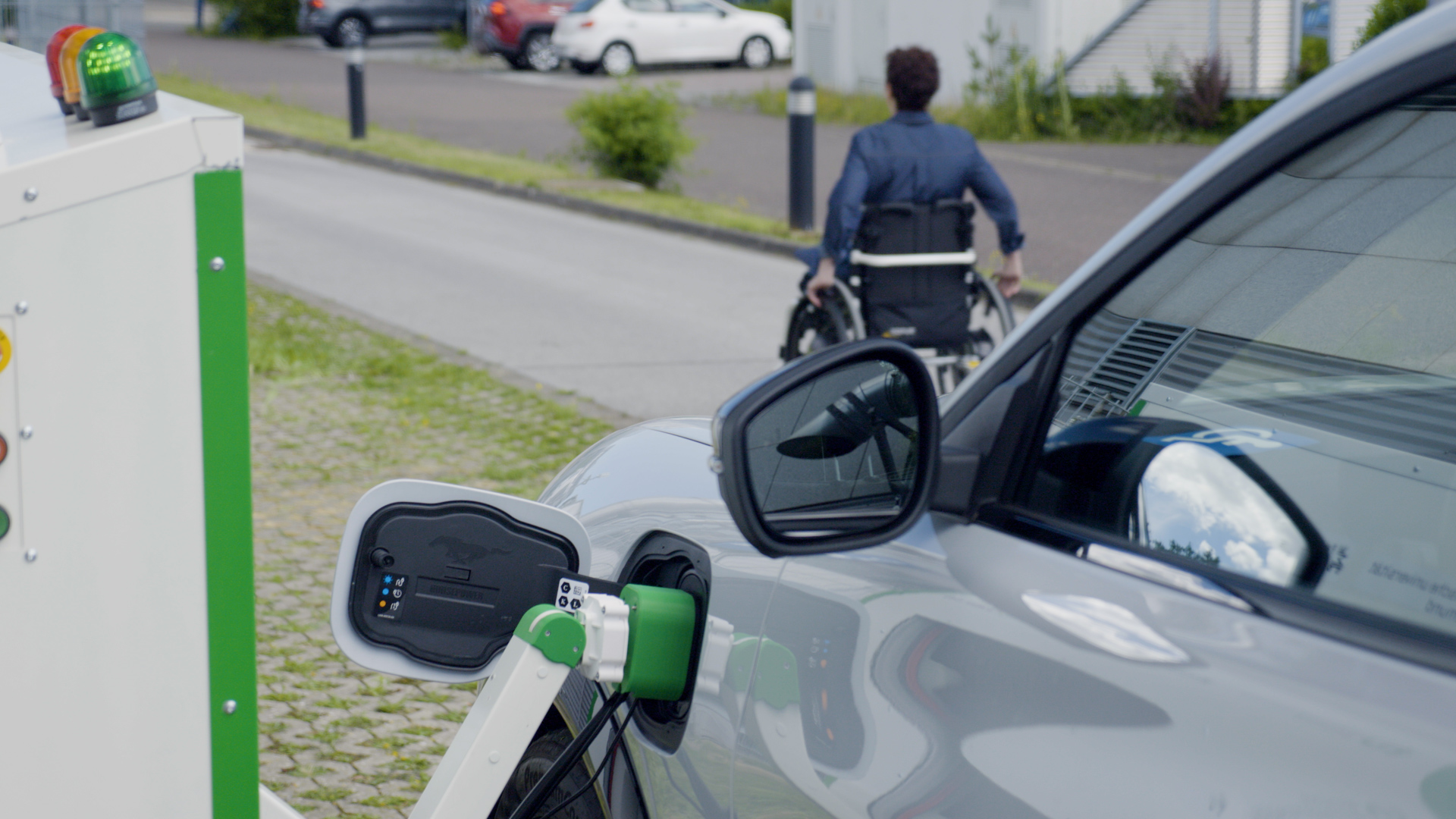 How Will This Robotic Charger Work?
The Ford Robotic charger will be a self-charging system for EVs. It will plug the charger into the charging port of the electric vehicle automatically. Also, as soon as the battery gets full, it will unplug itself. This automatic charging robot has been in development for some time. After the success in lab tests, it has appeared in real-world trials.
Also Read: Ford Presents Latest Plans For The EV Market!
This Robotic charging will program through a mobile application. When the user grants permission to charge, the robotic charger will open the cover and locate the vehicle's charging port. Some cameras will help the robot to reach the vehicle's charger. This whole charging process will be monitored through a mobile application. Also, Ford is looking forward to building automated valet parking setups where the vehicles will be sent to the robotic charging setup and returned with full charge to its users.