The Japanese automaker Honda announced the introduction of the electric version of Fit. The Japanese market will introduce this updated version of the compact car. The electric version of Fit will come along with the new generation. Honda Fit e: HEV RS is a compact and powerful electric vehicle. It offers great performance and amazing drive quality. Honda has put a lot of effort into giving power to this compact car. The Japanese automaker is moving towards the electrified future and planning to release electric cars globally. We expect more electric vehicles by Honda in the global market. Most automotive giants have introduced several electric vehicles. In comparison, Honda has just announced the arrival of its first electric car, Prologue, which will debut in the global market.
Honda has been a prominent automotive brand that deals in all types of cars. With the recent announcement of Fit e: HEV RS, Honda has stepped ahead in the electric segment. The Japanese version of electric Fit will debut in Japan in the fourth quarter of 2022. Let's discuss this compact electric car in detail.
Also Read: Honda civic type R: The most powerful Honda
What Do We Know About The Power Of Honda Fit E: HEV RS?
Honda has not yet revealed official details about the Fit e: HEV. Although, the current hybrid e: HEV is equipped with a naturally-aspirated 1.5-liter engine. This engine produces 107 horsepower and 253 Nm of torque. Along with the engine, the hybrid motors are also paired. This hybrid system produces 129 horsepower and 253 Nm of torque. We can expect these specifications in the new EV. However, there are more chances that Honda will provide a more powerful setup as it claims this compact is more powerful than before. Therefore, e: HEV will be a performance-based electric hatchback. The Japanese automaker also said that the new e: HEV will come with increased motor output and better acceleration.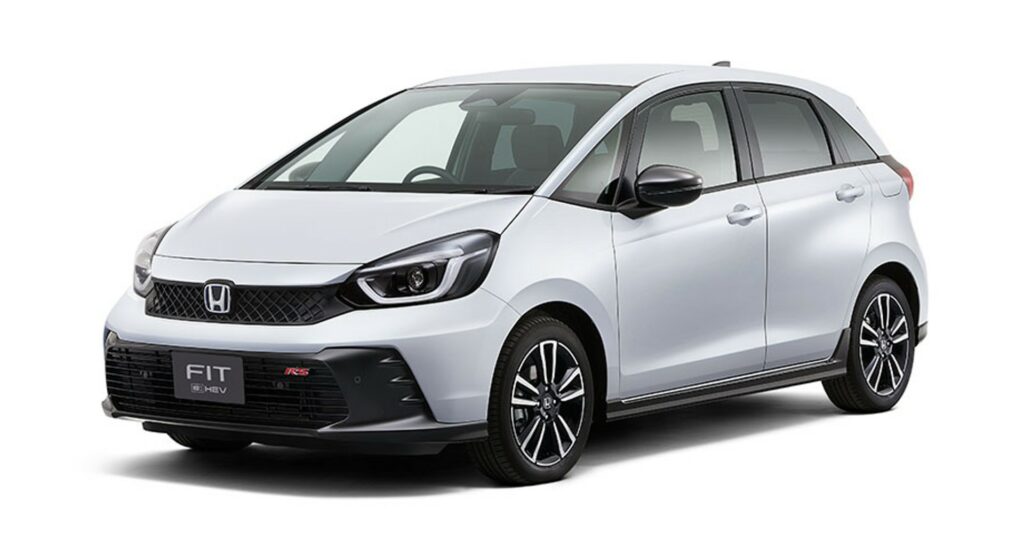 Features, Interiors, And Design Of The e: HEV RS
All new e: HEV RS stands aggressively with a bold and sporty face. RS looks more powerful with the new upgrades. This Fit variant could be a limited edition as Honda has not yet informed about this EV being in the main lineup. New RS gets a restyled front bumper with a new grille. There is an RS badging on the grille. It also gets upgraded alloy wheels and a rear spoiler to give RS a sportier look. In the cabin of the electric Fit, Honda has provided a 9-inch touchscreen infotainment system. The new RS also gets a 7-inch digital cluster display. The cabin is compact, although it can fit four to five people. RS has added a sportier feel in the interiors as well.
Also, Read Honda Civic 2023: Pricing, Details, Features!
This was all about the upcoming electric Fit. We will update you with further details of this car once Honda discloses it. Keep reading related articles only on DaxStreet.