It has been a year since the 2021 Chevrolet Corvette Z51. We have concluded a detailed review of its performance after one year. Corvette is a classic lineup that has served the American automotive market for years. After a lot of years, Corvette introduced a mid-engine car. Chevrolet wanted to add an affordable V-8 engine car to the lineup of Corvettes. Additionally, Chevy included a few standard features in the Z51 as well.
Corvette is a classic sports car by Chevrolet. It was first launched in 1953 and had a competition with the Mighty Mustang and the Dodge Challenger. Chevrolet is set to release the ninth generation of Corvette as the Chevrolet Corvette Z06 and Z07. Over the years, Chevrolet has introduced eight generations and is one of the best cars in the segment. However, the Z51 is part of the eighth generation as it was introduced in 2020. Read more about the Chevrolet Corvette Z51 in this article.
Also Read: Ferrari Recalling 23000 Units
Performance Review Of 2021 Corvette Z51 After A Year
Z51 offers a great drive experience. It has a rear-engine setup equipped with a 6.2-liter V-8 engine. This engine produces 490 horsepower and 470 lb-ft of torque. Z51 comes with a dual-mode performance package. This package boosts up the horsepower to 495, delivering even better performance. V-8 engine pairs with an eight-speed dual-clutch transmission. Although, it doesn't get a manual transmission. Z51 has given me amazing drive experience throughout the year. It can accelerate from zero to sixty mph in a matter of 2.8 seconds. That is something quick, right?
After all, it is a Corvette. The Z51 gets great mobility which assists the driver and the passengers make their ride comfortable. You can use this car for your daily ride, long highway drives, road trips, grocery shopping, or even your utility vehicle. It can even provide you with the best of its power. This mid-sized Corvette competes with the Porsche Cayman GT4.
Moreover, it is a budget-friendly sports car with good mileage. It offers a mileage of 15 mpg within the city and 27mpg on the highways. It makes up for amazing fuel efficiency with great power as a sports car.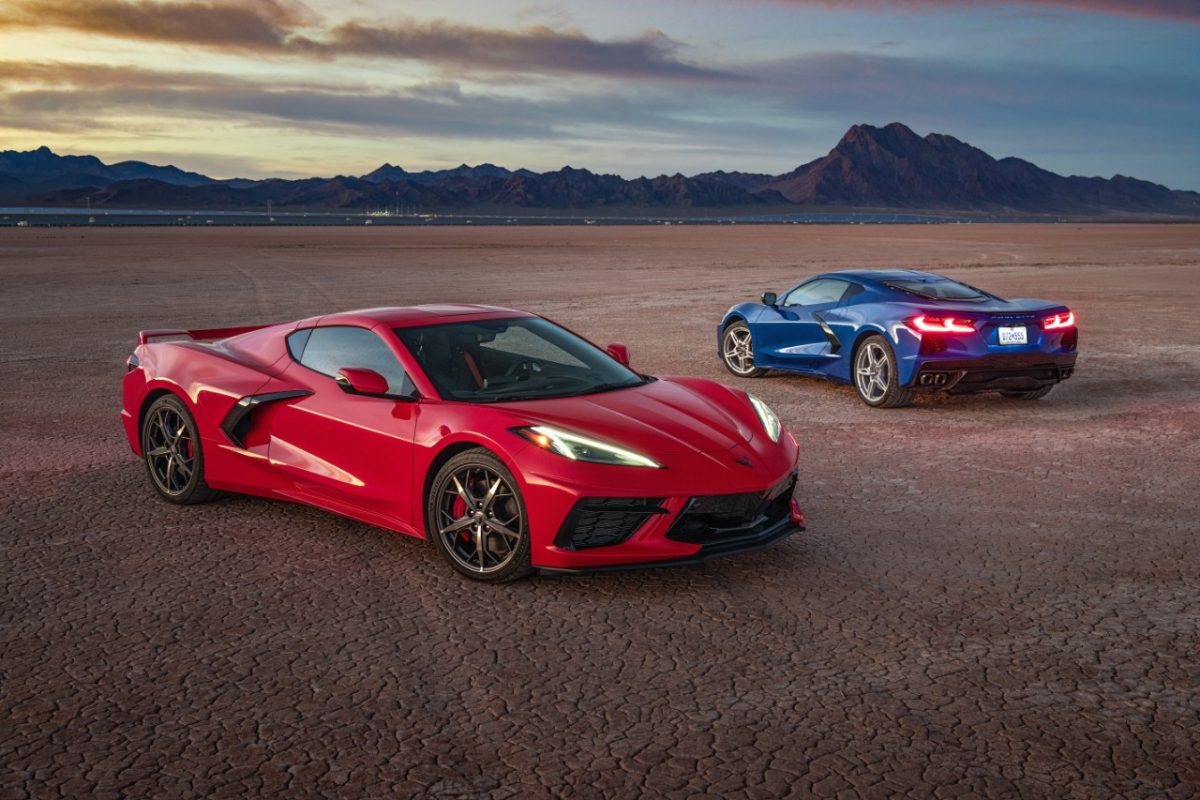 If you drive this car, you will feel the practicality and power in your hands. Z51 is both a daily use vehicle as well as your performance car. It gets a My Mode which enhances your drive by adding customizations. Also, this mode comes with better brakes, a louder exhaust, a stable steering wheel, and comfortable shockers. It will provide you with the best drive experience on the highways when you can cruise this sports car and experience the best out of it.
What Do We Feel About The Interiors?
Okay, so let us tell you the first thing you will notice when entering this sports car. It will be the dual-tone premium interiors. Z51 gets a rich treatment of the beige with a combo of black. The cabin is accompanied by a square-cut sporty steering wheel that offers many controls. Behind the steering wheel, you will find two paddle shifters. Right at the middle of the steering, you will see a badging of Corvette. If you want to feel comfortable, settle yourself in the seats. These comfy seats are unusual in the sports car, but the Z51 is not one of them. Additionally, it gets a 12.0-inch digital cluster and an 8.0-inch touchscreen infotainment system. The cabin feels spacious, quiet, and of course, sporty.
Also Read: Corvette E-ray Prototype Catches Fire In Spain
The Z51 Corvette is a fast, premium sports car that offers a lot on the base. It gets a price tag of $60,995, which is quite affordable for a sports car, especially in the Corvette lineup. If you are planning to purchase this car, we can vouch for it, and you must try your hands on it.