After a long run of i3 for eight years and selling more than 250,000 units, BMW has decided to stop the production of the i3. Although this news is a few weeks old, the latest controversy about the retirement of i3 is the launch of a fleet of gold i3. BMW introduced 18 units of i3 covered in Galvanic Gold wrap with a tone of black. BMW said that when this hybrid car was introduced in th, point it was considered a visionary and exotic car.
Since the launch of i3, it has been a pioneer for zero-emission and sustainable vehicles. BMW i3 has been a hot-selling hatchback. With the retirement of this hybrid car, BMW decided to give it a tribute with the last 18 units of i3. In this tribute car, i3 will also get a BMW racing car interior with seats having blue accents. Read everything about the i3 and its limited edition last set of the fleet in this article.
Also Read: BMW M440i: Drive Review
All About BMW i3
The hybrid BMW hatchback i3 was first launched in 2013. The production of this German car was carried on till 2022. i3 is a 5-door hatchback with rear-motor and rear-wheel drive. BMW i3 was categorized as a subcompact car. It was the first zero-emission vehicle produced in mass quantity by BMW. The latest generation of the i3 was introduced in 2021. This BMW was designed as an alternative to the ICE vehicles. It was an entry-level BMW electric car. However, it came with a base price tag of $45,445. Therefore, let's talk about the specifications and features of the 2021 BMW i3.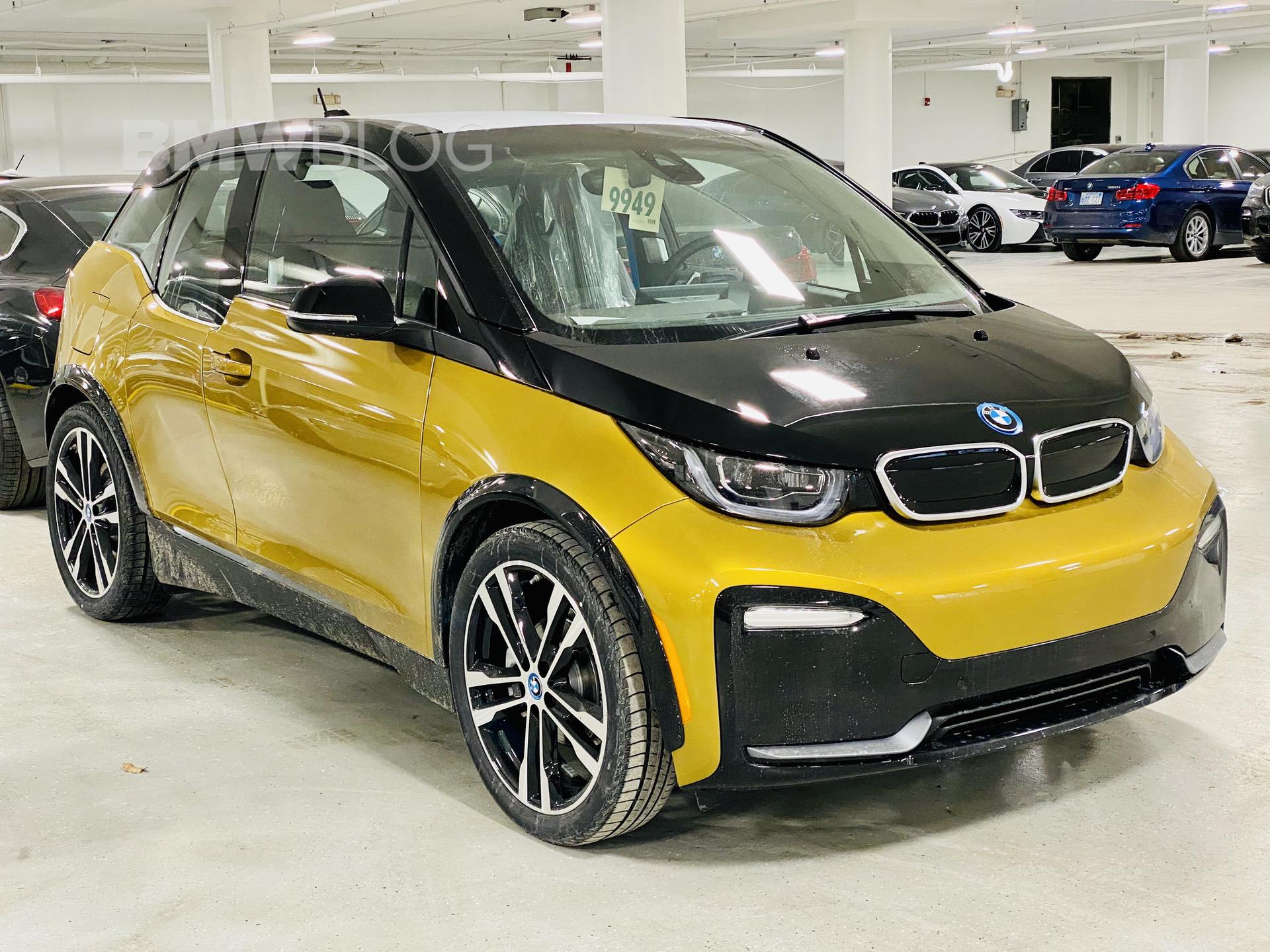 Specifications Of BMW i3
i3 is a quick drive with power in a compact body. It drives with a one-speed direct-drive transmission. BMW i3 accelerates quickly according to other old hybrid cars in the market. It gets quirky handling and rides smooth in the city streets. The motors of the i3 don't buzz much. If we compare it with other hybrid cars in the market, i3 has a premium and silent hybrid engine. It gets a not-so-good suspension which makes you feel a bit uncomfortable at the time of bumps and breakers. The electric range of the i3 is 153 miles. It gets a 42.2-kWh battery which is extendable to the 60.0-kWh battery pack. With the increased battery pack, you can travel 353 miles.
Features Of The Subcompact i3
As the BMW i3 is a subcompact car, it offers a small cabin. Although, it gets a lot of features because it is BMW. The German automaker has added rear seats that can fold and provide more cargo space. It gets a dual-screen setup. The first is the infotainment screen which gets Apple CarPlay. The center console offers multiple switches and storage units to provide full functionality. On the other hand, the second screen is a digital information cluster.
Also Read: BMW M Hybrid V8 LMDh: The New Le Mans Racecar
With such great features and a hybrid fuel cell, BMW decided to pay tribute by launching the Galvanic gold version of the i3. Although, only 18 units of the Gold i3 will be launched. This was all about the i3 and its limited edition last lineup. For more such articles, keep track of daxstreet.