Mitsubishi feels that Australia needs to change a lot for mass production and use of electric vehicles. The CEO of Mitsubishi Australia, Shaun Westcott, said that some urgent and necessary changes are needed in Australia to increase the popularity of electric cars. Recently, Mitsubishi Australia launched the new Outlander, a plug-in hybrid car. According to Mitsubishi, Australia is not ready for all-electric vehicles. Electric vehicles require mass production units, suppliers of electric components, battery charging stations, and relaxations from the government for the electric vehicle producer. Australia is a huge continent, and it still adds just two percent of the world's electric vehicles. However, Australia has been growing in the electric vehicle industry. It has recorded triple sales of EVs over the past three years. In this article, read more about what Shaun Westcott said about the Australian electric vehicle market.
Also Read: Everything You Need To Know About The Renault-Nissan-Mitsubishi Alliance
What Did The CEO Of Mitsubishi Say About The Australian EV Market?
During the launch event of Mitsubishi Outlander, the CEO of Mitsubishi Australia, Shaun Westcott, said that Australia is a tough market for electric vehicles. It will have to make certain changes to have a mass market of electric vehicles. He mainly focused on the lack of infrastructure and clean energy in Australia. He added that Australia is currently having 75 percent of dirty energy. It needs to build infrastructure for cleaner energy. Automobile brands are setting goals to increase the production and sale of their electric vehicle; on the other hand, Australia is not ready for it. He further added that they need more electric chargers and stations across the country. They need to provide incentives for purchasing electric vehicles and encourage them to purchase more. To improve and increase the usage of electric vehicles, the incentive program will take a necessary step.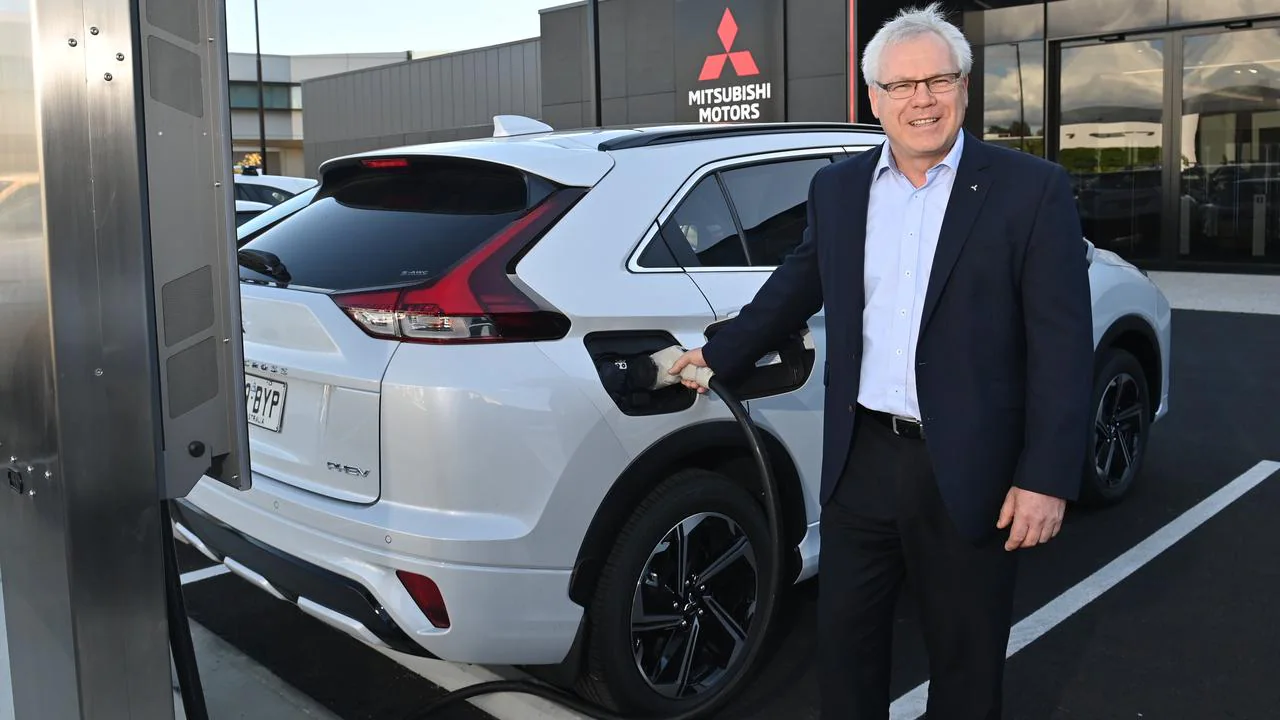 More About Mitsubishi Motors
Mitsubishi Motors is a Japanese automobile company that was founded in 1970. The headquarters of Mitsubishi motors is in Tokyo, Japan. This Japanese automaker worked independently till 2016. From there on, Mitsubishi motors became a part of the Renault-Nissan-Mitsubishi alliance. As a unit, Mitsubishi, Renault, and Nissan have over 120 manufacturing plants. The Japanese automaker wants to create a mass market of electric vehicles worldwide. It plans to launch EVs in all major countries to fulfill this goal. Although, launching electric vehicles in developing countries like a few Southeast Asian countries is still difficult. Mass production in these countries is difficult due to a lack of resources and fewer electric charging stations.
Also Read: Ford F-150 Lightning Is Planning To Make A Hole In Your Pocket
We hope all the countries try to shift toward the electric automobile market as soon as possible because it is a cleaner and more sustainable option. As the automotive giants are shifting towards creating an all-electric lineup, countries should focus more on producing cleaner energy and installing charging stations.