Volkswagen UP GTI was a resemblance to the original Golf GTI from 1976. in the car, some details tell the difference between a regular up! And a GTI version.
Volkswagen UP GTI is a small car, but it is surprisingly spacious inside for a car that's not much bigger than an American-style fridge. The GTI's powerful engine and sporty suspension allow it to hurtle down a twisty road quickly.
Apart from the regular Volkswagen UP, a GTI badge on the front grille, red wings over the grille and boot, sporty alloys, and a pair of black stripes down each side. Inside the car, there are several visual tweaks, including VW Golf GTI-style tartan cloth seats and a red and black gear knob; you also get a small five-inch screen that controls the air-con and other functions.
The car's interior is as appealing as the car's exterior. The seat fabric matched the pattern on the original Golf GTI with a classic tartan pattern along with off-white and red stripes on a black background on the center panels of the seats.
A more loving fact is that you can get this car as a three-door or five-door car; the passenger will find back-seat space is the same as the regular VW Up.
Also Read: Are Lucid Cars Trustworthy?
Volkswagen UP GTI
Volkswagen UP GTI is a front-wheel drive with 6-speed manual gearbox. This SUV's power is sourced from a 1.0-liter turbocharged petrol engine producing 113bhp, which does not seem like a lot, but it is plenty in a car weighing a little over a tonne. Volkswagen Up GTI with 13 BHP, the turbocharged 1 Litre 12v Inline 3 petrol engine accelerates to 62 mph in 8.8 seconds and on to a maximum speed of 122 mph.
On average, the car achieves 58.9 mpg and can travel 453 miles before requiring a refill of its 35-liter fuel tank with a curb weight of 962 kg. Its Luggage space is 251 liters, but it can be expanded to 959 liters for larger loads, with a maximum payload capacity of 358 kg.
Other Specification
Torque -148 lb-ft @ 2000-3500 RPM
200 Nm @ 2000-3500 RPM
Fuel system- Turbocharged Direct Injection, L3 Cylinders
Displacement – 999 cm3
Volkswagen Golf 1 GTI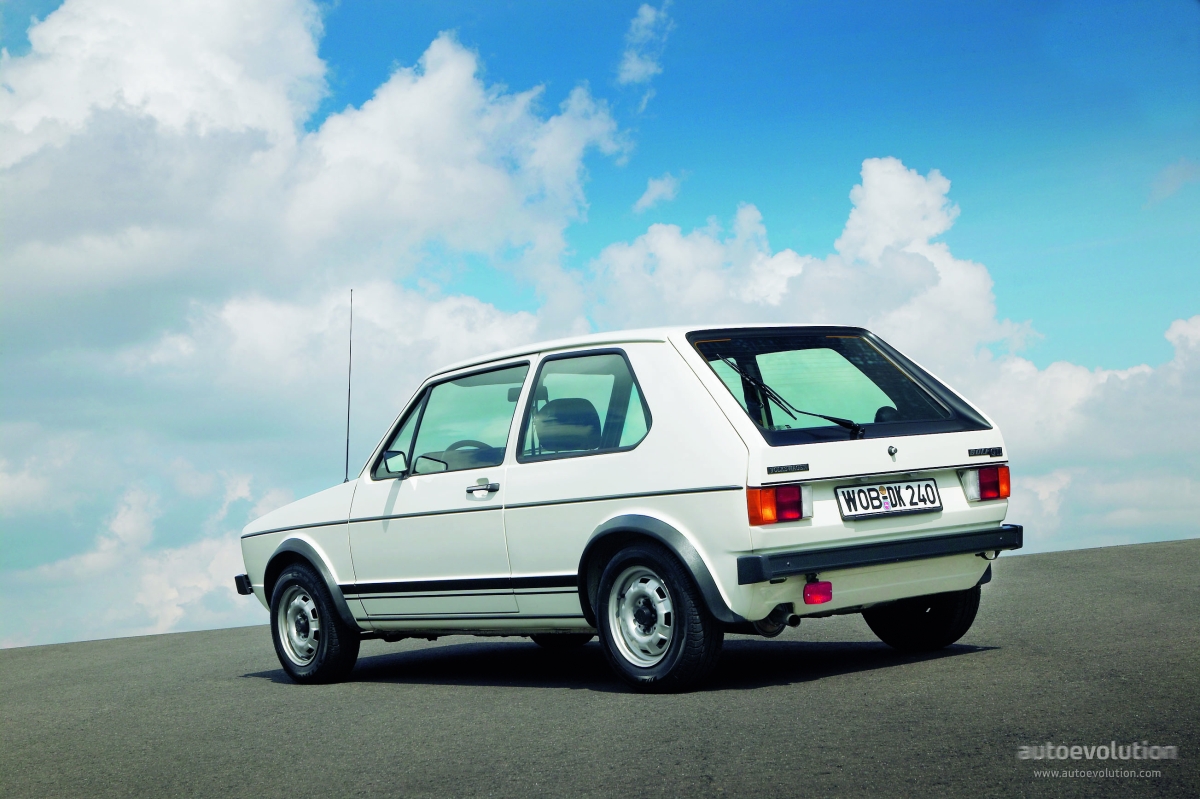 The old Volkswagen golf GTI was unveiled in 1975 at the Frankfurt motor show. The UK market had to wait two years for vehicles to arrive. Golf GTI was powered by a 1588 cc four-cylinder engine with K Jetronic fuel injection. This helped GTI to hit 60 mph from a standstill in nine seconds before reaching a top speed of 110mph.
The Gold GTI was the instant hit. From the outside, the golf 1 GTI looked very similar to the rest of the range. The car is three-door bodywork sported an enhanced front fascia with the red surrounding for the black grille. On the driver's side, a chrome GTI badge is placed. It was also a front-wheel drive with three-speed automatic.
Power – 81 KW @ 6100 RPM
110 HP @ 6100 RPM
109 BHP @ 6100 RPM
Torque – 103 lb-ft @ 5000 RPM
140 Nm @ 5000 RPM