BMW has started Hydrogen cell production for its iX5 sports vehicle, The first vehicle that is set to hit the road for testing later this year. The company is taking another step toward making this zero-emission technology. They had been experimenting with hydrogen for decades, but it isn't ready to field a vehicle that a normal consumer will be able to purchase.
The chairman of BMW, Oliver Zipse, said on Wednesday at an opening event for the production site in Munich that hydrogen fuel cells could provide a climate-friendly option for a significant segment of consumers.
CEO also added that as a versatile source of energy, hydrogen has a key that plays on the road to climate neutrality. They think hydrogen-powered vehicles are ideally placed technologically to fit alongside battery-electric vehicles and complete the mobility of electric vehicles. By commencing this type of small-scale fuel cell today, the company is demonstrating the technical maturity of this type of drive system and underscoring its potential for the future.
BMW is the last German luxury car maker to pursue hydrogen powertrains. Audi-shelved hydrogen test fleet plans to concentrate on battery-powered cars. Similarly, Mercedes did the same thing; Mercedes stopped fuel cell SUV production to concentrate on battery-powered cars.
BMW iX5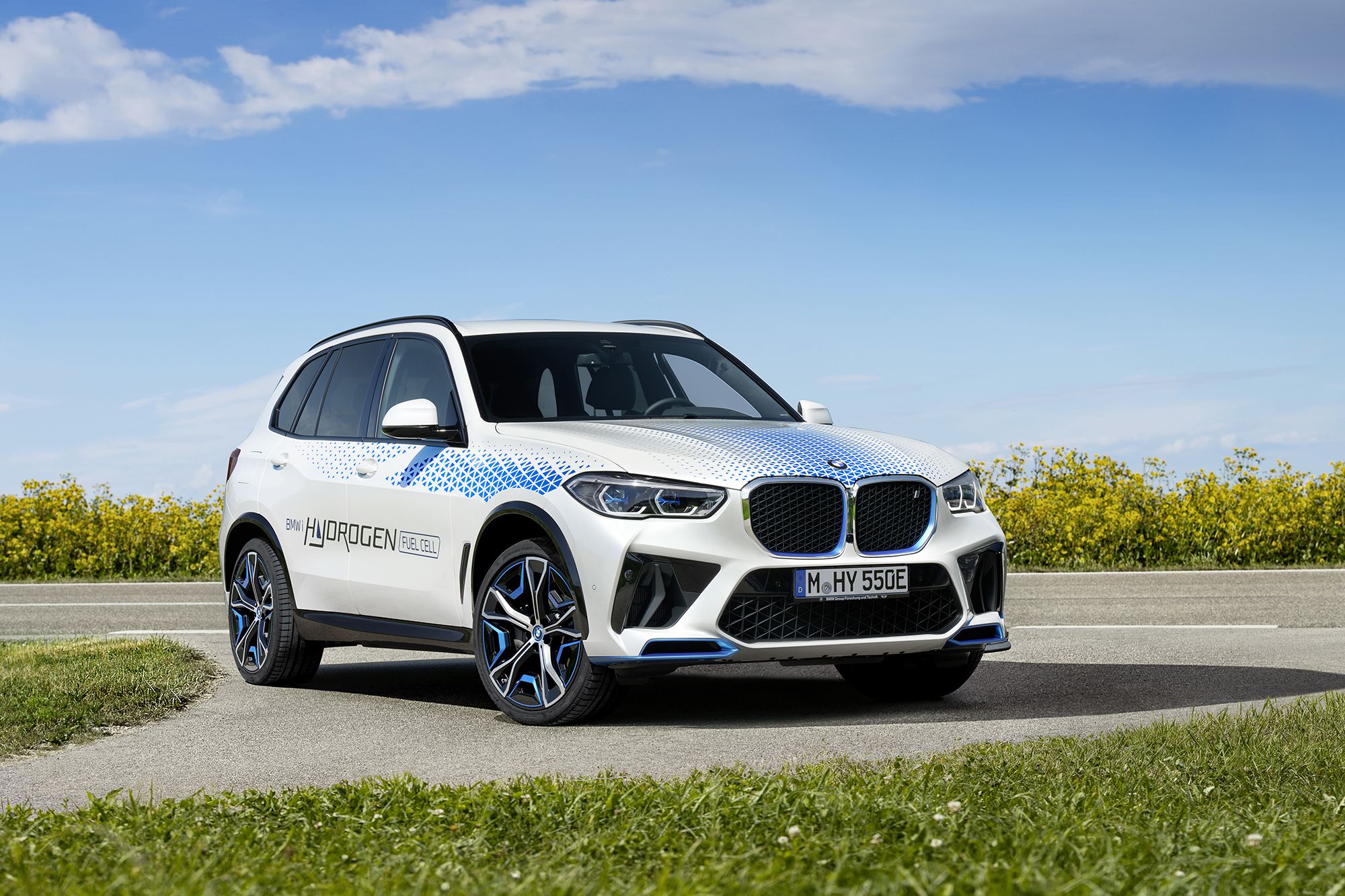 The BMW iX5 Hydrogen was tested in Sweden earlier this year; they use several new technologies such as high-speed, turbine-powered compressors and a high-voltage coolant pump. It has vastly improved fuel cell system efficiency.
The iX5 produces 368bhp and 167bhp from the bespoke hydrogen fuel cell system. BMW says the hydrogen powertrain will offer a "unique form of the drive system for the premium segment."
Also, Read Princess Diana's Ford Auctioned and Sold!
Field test
BMW plans to produce fewer than 100 models of iX5 hydrogen vehicles by the end of this year. Toyota Motor Corp, another major hydrogen tech supporter, will provide the fuel cells. They are another major hydrogen tech supporter using a machine that compresses them with a force of five tons. BMW produced the stack housing using sand casting.
The company will produce the fuel-cell systems in Bavaria. The company will start delivering iX5 hydrogen vehicles to selected partners in Asia, Europe, and the US by the end of the year. The main aim of this test is to gain insights into the everyday usage of cars.
In early August, Zipse confirmed that the new hydrogen-powered models might be an option for BMW's new "Neue Klasse" platform starting in 2025. But by 2030, the infrastructure of charging for the electric vehicle will be insufficient in many countries making hydrogen-powered vehicles important for achieving climate goals.
Frank Weber (Board of Management of BMW AG Development) said their many years of work in research and development had enabled them to get the very most out of hydrogen technology. He also added they have managed to double the continuous output of the second-generation fuel cell in the BMW iX5 Hydrogen. At the same time, the weight and size of the car have drastically decreased.