Porsche has always kept the driving experience smooth for its users. With the exquisite looks from the history and the modern performance, the 2023 Porsche 911 sport classic is ready to launch in the market. It is expected that this Porsche will be out anytime in mid-2023. The new 911 will get a turbo engine mated with a manual transmission. However, with the upgrades and the amazing driving experience, it will be a more expensive car. The new generation of 911 will produce 1,250 units. Also, this will be the eighth generation of the iconic 911.
Porsche 911 sports classic is a limited edition of the Porsche 911. However, the sports classic is always launched with limited units. This car was first introduced in 2009. A duck tail, grey body color, and leather upholstery are a few of the unique features of the 911 sports classic. The first sports classic was first unveiled at the 2009 Frankfurt Auto Show.
Also Read: Here Are Some Competitors Of Chevrolet Corvette!
Here's Everything You Need To Know About 911 Sport Classic Specifications!
Porsche 911 sport classic is a fun-to-drive car. It will come with a twin-turbocharged and intercooled DOHC 24-valve flat-6 engine. This engine can produce 543 horsepower and 442 lb-ft of torque. The engine will be mated with a seven-speed manual transmission. Although, for car lovers, the manual transmission is another exciting car feature. This version of the 911 sports classic will be the most powerful one. The acceleration from 0 to 60mph is covered within 3.7 seconds. Also, it has a top speed of 196 mph.
The new Porsche will get lots of features. It will get a 10.9-inch touchscreen infotainment system that can be connected with Android Auto and Apple CarPlay. Additionally, this new sports car will have heated seats in the cabin. It will get a rear-view camera, cruise control, keyless entry, and emergency braking. The 2023 Porsche 911 sport classic will get a special bodywork and a ducktail spoiler.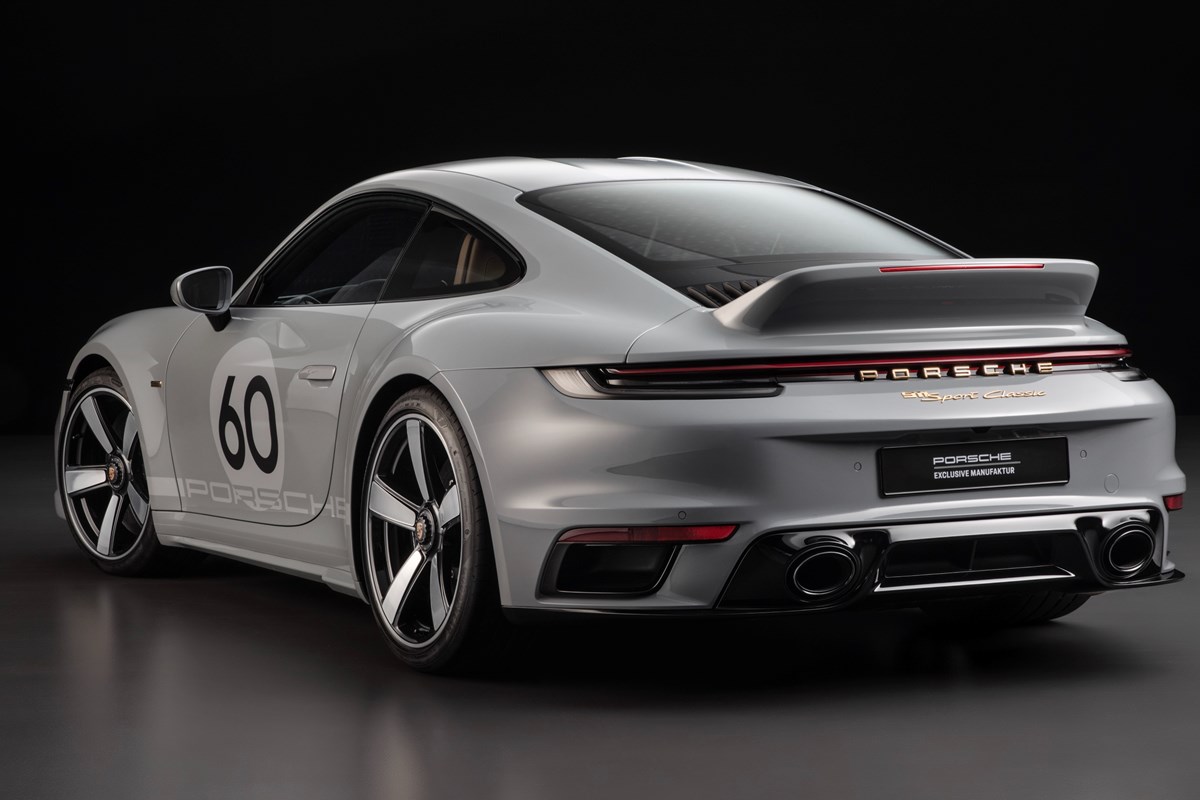 What Is The 2023 Porsche 911 Sport Classic Expected Price and Release Date?
The 2023 Porsche 911 sports classic is an expensive piece of machinery. This premium sports car will cost you a whopping price of $273,750. This not-so-budget-friendly car is the most expensive model in the 911 lineup. It costs nearly $100,000 more than the base Turbo coupe. Porsche is planning to produce just 1250 units of this car. The 2023 Porsche 911 Sport Classic will be sold across the world.
Also Read: Here Are The 5 Most Expensive Aston Martin Ever
However, no official release date is yet out, but the 911 sports classic is expected to be released in 2023 fall. Although, we are excited to see what this new Porsche 911 sports classic offers on the road.