America's fastest-selling all-wheel-drive vehicle is the new Subaru Crosstrek. It was the hottest selling car of June 2022. The 2022 Subaru Crosstrek is a sucompact SUV. This category of cars is the fastest selling car nowadays, as most people demand comfort, space, performance, and power all in one vehicle. Seeing the success of the 2022 Subaru Crosstrek, the company has also decided to come up with a 2023 model.
Crosstrek is a versatile vehicle. It can be your off-roading car or the late-night drive car. It has an SUV's features in a subcompact SUV's body. This high clearance hatchback style compact SUV is a good package for people. In this article, we will read about the features, specifications, and price of the 2022 Subaru Crosstrek.
Also Read: 2023 Volkswagen Golf R and GTI: Updated & Anniversary Edition
The 2022 Subaru Crosstrek Specifications & Features You Need To Know About!
Subaru has offered a lot of features in the 2022 Crosstrek. It gets a highly functional interior. A large, high-resolution infotainment system is provided. The driving position and the visibility are just fine. It gets a lot of space in the front and rear. The Crosstrek can be connected through Apple CarPlay and Android Auto. Additionally, Subaru has given various safety features like traction control, lane departure warning, lane keeping assist, electronic stability control, etc.
A 2.5-liter-four-cylinder Boxer engine powers the Crosstrek. It is an all-wheel drive with fuel mileage of approximately 28-29 miles per gallon. This engine can produce 182 horsepower. It is relatively slow in acceleration. Therefore, it takes 8.4 seconds to get to 60mph from the still position. The 2022 Crosstrek also comes with a 2.0-liter engine. This engine gives better mileage, but it is less powerful. It comes with a mileage of 30-31 miles per gallon. This engine is mated with a Continuously Variable Transmission (CVT).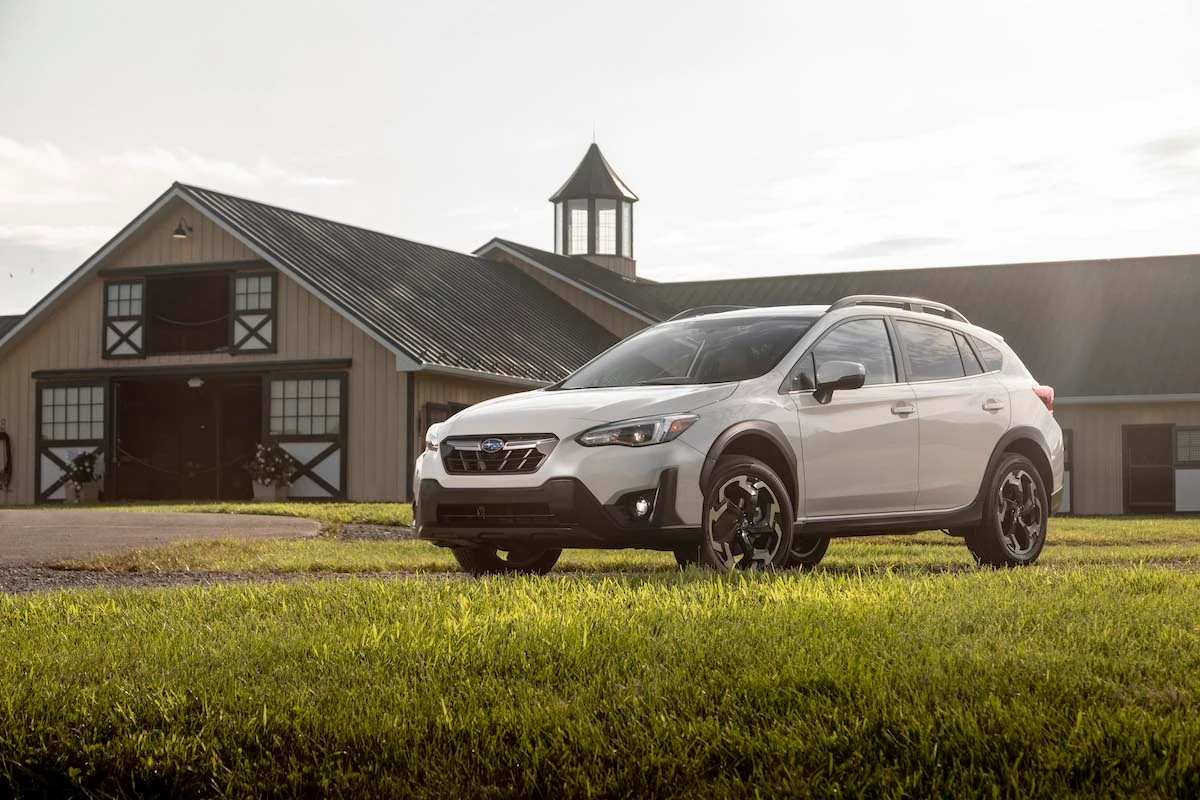 How Did Subaru Become The Hottest Selling Car?
The 2022 Subaru Crosstrek had a great summer. It became the fastest-selling car in 2022. There was a 66 percent growth in the sales of Crosstrek for June. As compared to the previous year, Subaru Crosstrek had a hike of 9.1 percent in sales this year. As it is a subcompact SUV, the most selling segment in the automobile industry, it is not surprising to see Crosstrek doing good.
2022 Crosstrek Prices & Variants You Need To Know About!
Subaru offers the Crosstrek base model for $23,570. It comes with a manual gearbox and 17-inch wheels. It also comes in a sports model. This sports model costs $27,920 to get more power and efficiency. Also, Crosstrek comes as a hybrid as well. The plug-in hybrid version of Subaru Crosstrek comes with a price tag of $36,770.
Also Read: What Are Some Things To Keep In Mind While Buying A Car?
We can expect a 2023 Subaru Crosstrek as well. With a huge sales record, this automaker has decided to carry on the legacy of Crosstrek. The new Subaru will also get a price increase. We will write an article on the new Crosstrek as well.
For that matter, keep track of DaxStreet.