Audi recently announced that they are retaining Audi A1 and Audi A3. These two cars are the most affordable vehicles for Audi in Australia. It has also seen a huge fall in the sale; even then, Audi wants to continue with the sale of both cars. Audi says that small cars are safe, and therefore they are retaining them. They see a bright future for the small segment cars, but effectively they are experiencing a fall in the sales of these cars.
Audi launched the new generation of A3 in the Australian market at the start of 2022. A3 did a good job in the Australian market, and therefore it will be the third best-selling car of Audi in 2022.
Also Read: Mercedes Benz EQS Plans To Launch New Line-Up In August
The 2022 Audi A3 & Audi A1: Specifications
The new Audi A3 is offered for $46,300. It is one of the most affordable cars by Audi. It comes in a sports hatchback body style. Audi offers two petrol engine options in the A3. First, a 1.5-liter turbo four-cylinder engine combined with a mild hybrid motor. Second, a 2.0-liter turbo four-cylinder. These engine options come with a seven-speed dual-clutch automatic gearbox.
On the other hand, Audi A1 is the smallest hatchback offered by Audi. It is an entry-level car of Audi. A1 comes with a starting price of $32,350. It is a sports hatchback with Audi's badge. The A1 gets three engine options. First, a 1,0-liter three-cylinder turbo petrol engine. Second, a 1.5-liter four-cylinder turbo petrol engine. Third and the last is the 2.0-liter four-cylinder turbo petrol. All these engines are combined with hybrid versions.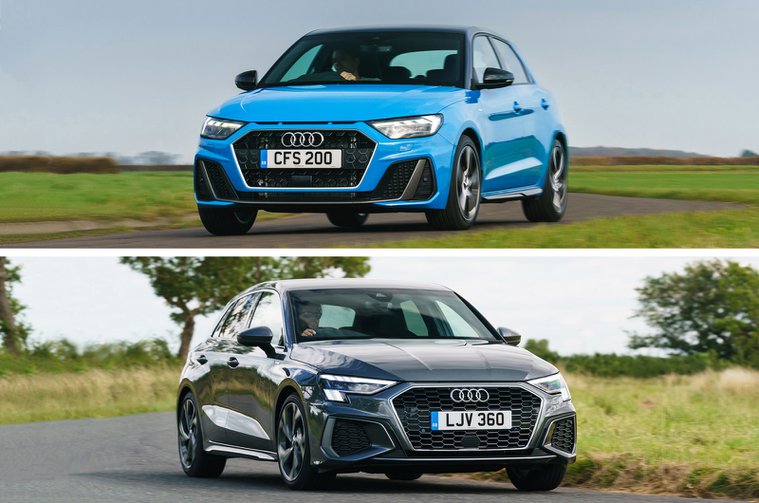 What Did Nick Reid Say About These Two Cars?
Nick Reid is the general marketing manager of Audi Australia. He said that the Australian market missed the A3 while it was gone. He further added that A1 is their entry-level car, and they expect a new generation of buyers to purchase this car. Audi wants every household to have more than one Audi. Reid added that they want to target the new customers so they can enjoy the luxury and features of the A1.
Also Read: ANCAP New Rules: Is Australia Aiming For 'Flood Proof' Cars?
These two electric cars have given Audi a chance to remain in this segment for a while. However, the sales are falling, but it is a good segment to feature your entry-level cars. Thus, we can expect Audi to remain in this segment for a while.