Elegend, a rally-inspired EV brand, has promised to launch electric cars inspired by the rally icons. EL1, EL2, and EL3 are grabbing the attention of thousands with a unique concept. These electric cars will only have looks inspired by the Rally cars, but their performance will also surprise everyone. ELegend is building cars as a concept of retro fusion. In this concept, ELegend will produce new electric vehicles with the retro-inspired looks of the iconic rally cars.
Moreover, this idea is to preserve the legacy of the rally cars and honor them with innovations. Though, this image is just amazing. Hence, the idea of creating this combination can sell out many cars.
ELegend is a Bavarian automotive company. It focuses on reinterpreting rally legends in the form of a new electric supercar. ELegend will launch EL1, EL2, and EL3 as their starting lineup. The first to be released is EL1. Let's talk more about these three models in detail.
Also Read: Mini Revealed The Aceman Concept
ELegend EL1
The EL1 is created as a reinterpreted version of the rally iconic car Audi Sport Quattro. This iconic car was from the 1980s Rally Group B. This recreation car comes with an all-wheel drive. It will have a tri-motor setup. Two motors on the rear axle and one on the front will produce 816 horsepower. However, this car has a single-speed transmission with double wishbone suspension and adjustable dampers to make it work as a successful track racer. It also comes with anti-roll bars for the perfect rally racing. Therefore, this car will be your utility car, race car, and luxury ride.
EL 1 will be powered with an 800V electrical architecture. It will have a 90kWh battery pack, which will range 265 miles. Though this is not a very good figure, it will still be sufficient to honor the special car. With all the cool and exciting figures and the image of an iconic legendary car, this EV will cost you around a million dollars. Yes, you read that right. This car will be touching a round figure of $1 million.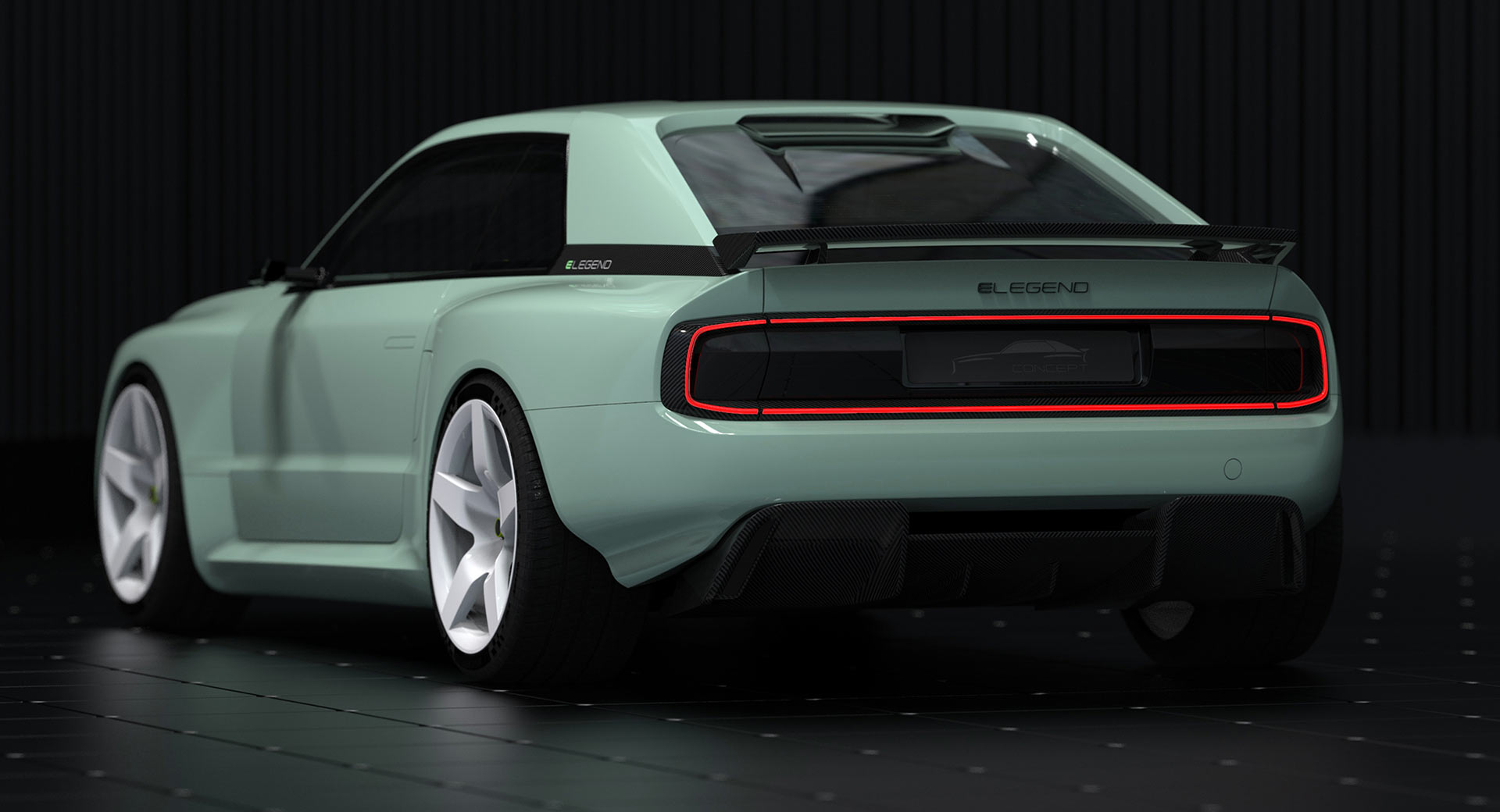 Upcoming Models By ELegend
After the announcement of the ELegend EL1, the Bavarian company said that it would come up with two more rally-inspired cars. The next two cars will be named EV2 and EV3. Both these cars will be built on the same platform as the ELegend EL1. They will have the same powertrain. The only major difference will be in the looks and inspiration. Two different rally icons will inspire these two cars. The names of these rally icons are not yet announced. Hopefully, ELegend will reveal these names as soon as possible because the innovative brand has just made us curious.
Also Read: Faraday Future Delays The Launch Of FF 91 
Innovations like these build more interest of car enthusiasts in this industry. We look forward to covering all the details, images, features, and everything about these rally-inspired cars. Also, keep reading related articles only on DaxStreet.