Toyota, the global leader in the automobile industry, is facing some problems in Japan. Even then, they are raising the level of production. The production in Japan was reduced by 18 percent compared to last year's sales record. Japanese production manufactured 1.73 million units in 2021. This drop in sales came when Toyota made a 5.6 percent increase in their global production records. Toyota produced 3.35 million vehicles all over the world. Japan is one of the leading production units of Toyota. Even with the decline in production in this unit, Toyota made an overall increase and recorded better sales than the previous year.
Asia, Europe, and Latin America are major production units other than Japan. Manufacturing units in these regions increased, and it seems that these units didn't face any problems like in Japan. In this article, you will read more about the problems faced by the Japanese production unit.
Also Read- Toyota Camry 2024: The Next Gen Sedan
Problems Faced By Production Unit In Toyota Japan
The major problem faced by the Japanese production unit was the shortage of components. Japan had a shortage of semiconductors, and they were impacted by this problem leading to a fall in sales. The records say that Toyota produced 637,240 vehicles worldwide in June. Toyota recorded sales of 750,450 units globally. On the other hand, Japan saw a drop of 27 percent in production in June, while sales also fell by 24 percent.
Current Situation Of Toyota
According to the reports, Toyota has a backlog of orders counting around 2 million. Despite the backlog, the global automobile industry leader announced that it would produce 9.7 million more vehicles by the end of the fiscal year. The global procurement manager of Toyota, Kazunari Kumakura, said that Toyota is working hard to meet the orders. They are working with their suppliers for the production of 9.7 million vehicles. He further said that they are working towards this annual plan, and the situation will also improve. Kumakura also said that Toyota would work hard to achieve normal production as soon as possible. Toyota has increased the output in the rest of the production regions, Asia, Europe, and Latin America.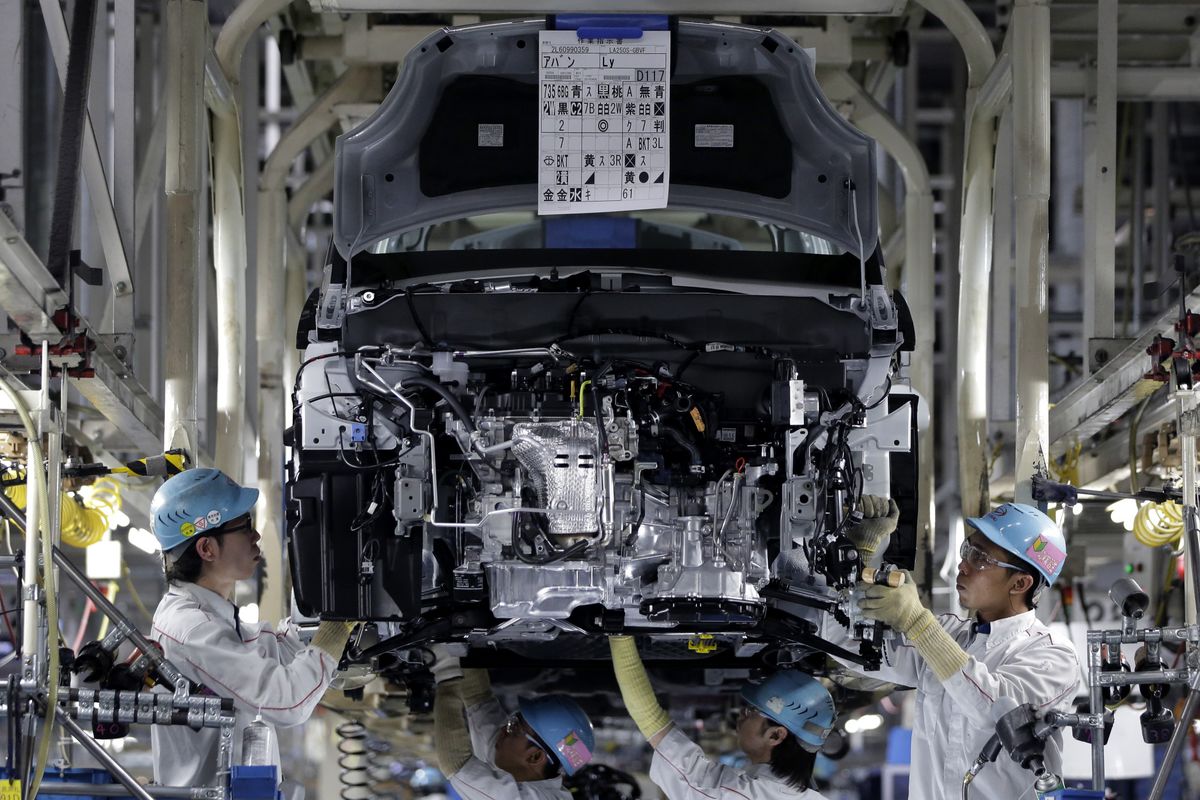 Toyota And Their Future Plans
Toyota is a Japanese automaker, and it is currently the world's largest automobile company in the world. It was founded in 1937 by Kiichiro Toyoda. They have been producing more than 10 million vehicles every year. It is also the leader in sales of hybrid electric vehicles. Toyota has sold more than 40 models of hybrid vehicles. Currently, Toyota has four more companies under them. These are Lexus, Ranz, Hino, and Daihatsu. Toyota deals in almost all vehicles, from SUVs to trucks and buses to luxury vehicles. Therefore it is the largest automaker.
Also, Read- Toyota Crown: Everything You Need To Know About The Upcoming Car Series!
Toyota plans to launch 30 electric cars in the global market by 2030. To achieve this target, they have even started to launch all-electric cars. Recently, Toyota launched four new all-electric cars in the global market under the branding of Crown. On the other hand, it produces 10 million vehicles annually worldwide. They are also on the way to producing more pickup trucks to be a leader in that segment.
So, these were the major reasons for Toyota's production downfall in Japan and their plans with the current scenario. Read more such related articles on DaxStreet.