Competition in the electric segment is increasing every day. Earlier, we were familiar with an electric utility or daily purpose vehicles. Still, we have seen electric vehicles in almost every segment, from trucks to buses and even two-wheelers. In the same competition, we have another entry of a new electric lineup from the British automaker, TVR. Griffith will be the first electric vehicle by TVR. It is an electric sports car that will launch in 2024. TVR has announced that they will launch their electric SUV and Sedan just after the release of the Griffith. This British automobile company was famous for making sports cars, but it will enter two new segments. Launching SUVs and sedans will open the doors for TVR to find opportunities in the budget car segment.
In this article, read more about Griffith and its launch. Also, read about the two new EVs.
Read More: ELegend: EVs Inspired By Rally Cars
TVR And Its Manufacturing History
TVR is a British automaker known for making sports cars. It was founded in 1946 by Trevor Wilkinson and Jack Pickard. TVR operates in Europe with its range of coupes and convertibles.
This sports automaker has faced many challenges in the past. There were many owners of this brand. From the founding year till 1965, the founder Trevor Wilkinson owned his company. However, in 2013, TVR was sold to TVR Automotive Ltd, and they are the current owners too.
Details About TVR Griffith Electric
Recently, The British automaker announced that they would introduce a new generation of the iconic Griffith as an electric version. This electric Griffith will launch in 2024, and it will be the beginning of the electric era of TVR. Griffith was first introduced in 1991. It became a huge hit with a 4.0-liter Rover V8 engine. This sports car also had a limited edition of a 5.0-liter Rover V8 engine.
2024 electric Griffith will be the comeback car of TVR. Since 2013, TVR has been dicey about the launch of their new car. It is confirmed that TVR will come with a new sports car in 2024. The prototype of this sports car had a 5.0-liter Coyote engine. This engine was able to produce 493 horsepower. The electric version of Griffith is expected to have the same engine with a combination of motors. The engine will get along with a six-speed manual transmission. Griffith Electric can accelerate from zero to sixty mph in almost 4 seconds. Although, Griffith will be back with a great performance sports car.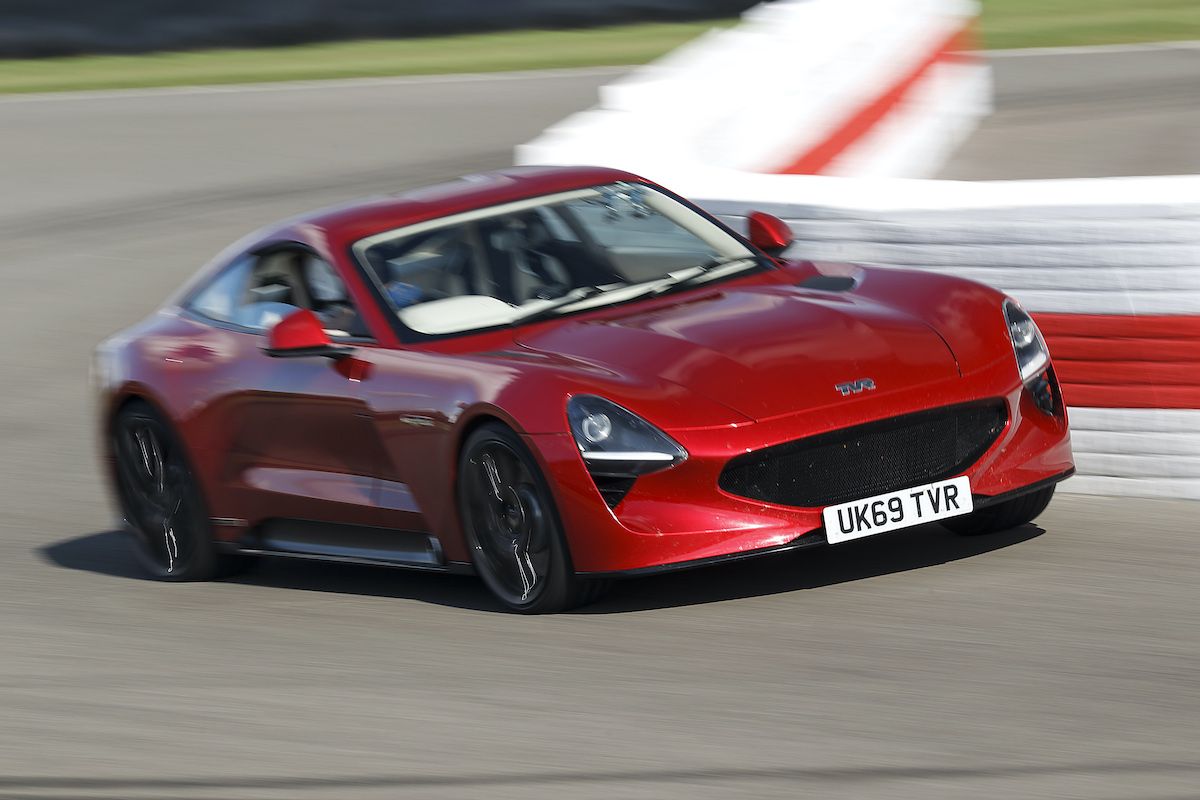 Launch Of The Electric SUV And Sedan
TVR is all set to launch its electric lineup just after the launch of the second generation Griffith. As the future is heading towards EVs, this British automaker has decided to enter the same segment. It will be launching its electric SUV and sedan just after the launch of an electric sports car. No official details about these two additions are out yet. The only thing the company gave surety about was the V8 engine-powered vehicles. Both the EVs will get a V8 engine combined with electric motors.
Read More: Redwood Materials is Spending Billions on EV
This electric lineup of TVR will make sure that the company can sustain itself in the automotive sector. We will share more details about the launch of both the cars as soon as TVR decides to disclose it. Till then, keep reading related articles on DaxStreet.