The trend of entering the automobile industry is not over yet. Apple, the electronic device specialist brand, is planning to enter the new segment. Apple will launch its electric vehicle and make a new market for apple customers. This project has been under development since 2014. It has faced many ups and downs. Also, it has been delayed many times. The American Tech giant will launch Apple's electric car by the end of 2020s. Apple has hired Luigi Taraborrelli. He worked for 21 years with Lamborghini. Recently, he was leading the development of chassis and vehicle dynamics. Luigi has worked for several Lamborghinis. He was a part of the development of Urus, Huracan Coupe, Performante, Aventador Coupe, and Sterrato. Like Luigi, Apple has hired many more executives to complete this project.
Apple is dedicated to working on this project to complete it by the end of this decade. This project has failed or stopped many times because of challenges. However, it feels like this time, Apple will finally produce this car and will make it available for purchase.
Also Read: LaLamborghini'sirst EV To Be An SUV?
Apple Electric Car Project
And off this project has been under development since 2014. Apple wants to introduce its first electric vehicle on the market. They are now expected to launch this EV by the end of 2020s. This EV project is named Project Titan.
At the initial stage, this project had thousands of car experts and engineers. Apple started this project as a secret, no longer a secret now. This project faced a lot of challenges and was changed multiple times. These ups and downs were constant because of the internal strife. In 2016, it was rumored that Apple would launch the EV by 2020. It is 2022, and as of now, the company hasn't even started production. Leave production. It is not even ready with the prototype. Therefore, it is a long road to go. The recently appointed ex-Lamborghini executive will now lead Project Titan.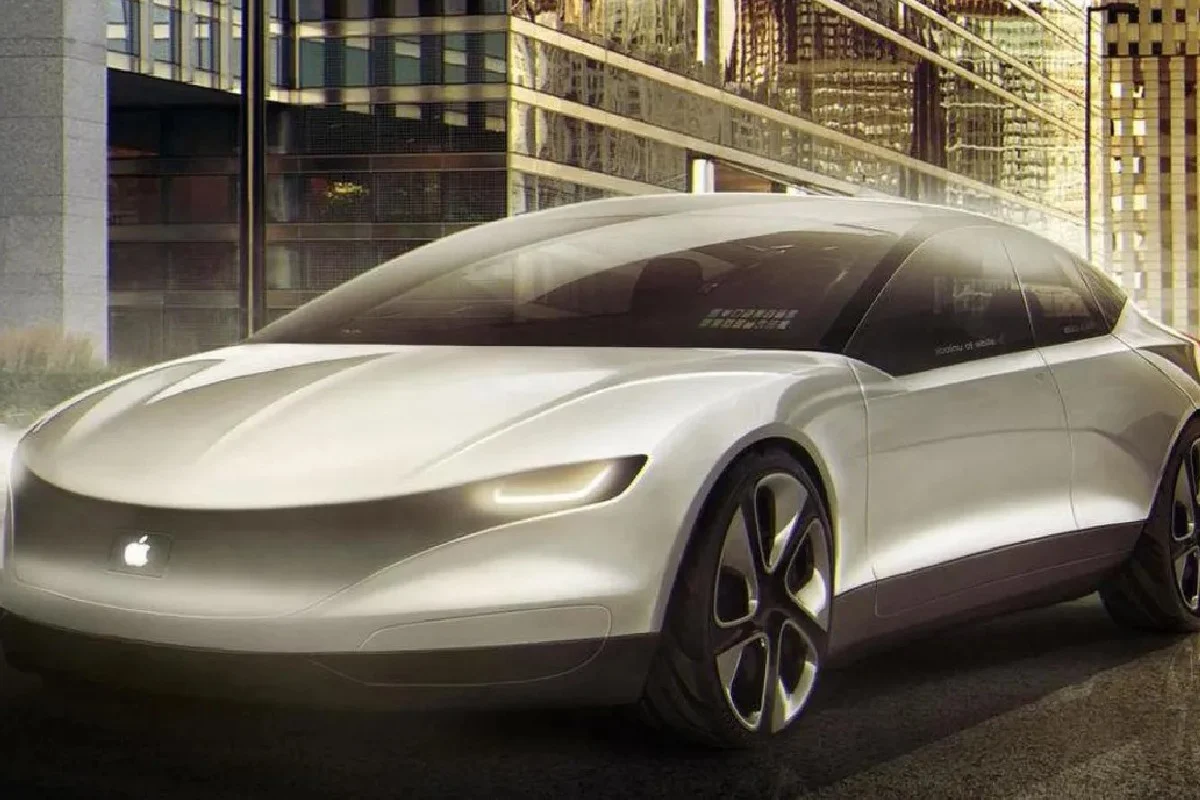 Apple has also hired Kevin Lynch as its top software executive for this project. Earlier this year, the American tech giant also hired Desi Ujkashevic. He was a longtime Ford executive. In the late days at Ford, he was the global director of safety engineering.
More About Apple And Lamborghini
Apple and Lamborghini, the giants of their respective industries, need no introduction. But it would be icing on the cake if you learn about their past and foundation.
Apple is an American tech giant founded in1976 by Steve Jobs, Steve Wozniak, and Ronald Wayne. Apple deals in mobile phones, specifically iPhones, iPads, MacBooks, iMac, AirPods, and more. Since 1976, Apple has been dealing in electronic technology products. In 2014, Apple decided to produce an EV after realizing that the automobile industry would be a great industry to step in.
Now, if we talk about Lamborghini, as most of you know, it is an Italian luxury sports car maker. Lamborghini is one of the biggest automakers in the world. Recently, Lamborghini also announced the arrival of its first EV. Both the giants are looking forward to the electrified automotive market.
Also Read: Lamborghini Teases New Offroader- "H" can Sterrato"
"ell, we hope Apple completes the electric car project this time without any major disruption. And we, as consumers, get this product as soon as possible because it will be exciting to see what this tech giant company has produced.