Along with producing electric vehicles, Nissan is launching its new funding framework. It will help to fund the new electric vehicles, batteries, and other electrical components. Nissan plans to launch a sustainable finance framework for the upcoming electric vehicle projects. Nissan plans to produce more electric vehicles, reusable batteries, charging infrastructure, clean manufacturing systems, and projects that will run on renewable energy. This finance framework will not only help raise funds for future projects but will also increase the company's sustainability. Along with other giants leading towards a cleaner and greener future, Nissan is also creating a better world.
According to the current climate change scenarios, these initiatives are necessary now. Switch from Internal Combustion Engine Vehicles (ICE) to Electric Vehicles (EV) is one of the major steps toward a zero carbon commission world. Now, almost all automotive companies are producing electric vehicles. These automakers are also planning to be fully electric by 2030 or, in some cases, 2027. Nissan has launched a sustainable finance framework to fulfill the goal of a sustainable future. Read more about this funding framework in the given article.
Also Read: Everything You Need To Know About The Renault-Nissan-Mitsubishi Alliance
What Is Nissan's Sustainable Finance Framework?
Recently launched, Nissan Sustainable Finance Framework is a funding program through which Nissan will raise funds for future electric vehicles and other sustainable projects. Nissan also gave out the eligibility criteria for a business to invest in. Nissan will receive proceeds from businesses under the Sustainable Finance Framework. Sustainalytics will then review it. It is an independent research firm focusing on environmental, social, and governance.
This framework suggests that companies and businesses finance Green Loans, Green Bonds, Sustainability Bonds, or Sustainability Loans. The business involved in funding will include Nissan Motor Co. Ltd and Nissan Sales Finance affiliates. Eligibility criteria include investment in renewable energy, waste management, EVs, promoting clean energy, and sustainable resource management.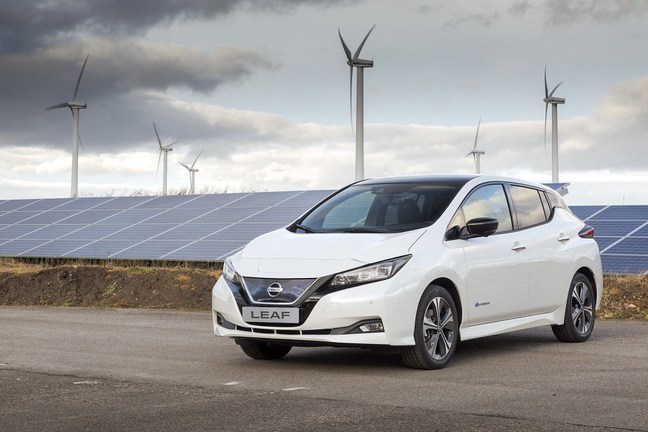 More About Nissan
Nissan Motor Corporation is a Japanese automaker. It was founded in 1933 by Masujiro Hashimoto. Its headquarters are in Yokohama, Japan. Nissan serves all over the world with its reliable vehicles. Recently, Nissan has announced the arrival of the new generation of Nissan Z. Nissan has collaborated with Infiniti and Datsun to sell cars together. In 1999, Nissan came together with Renault under the Renault-Nissan-Mitsubishi Alliance. Mitsubishi joined this alliance in 2016. Nissan holds a 34% stake in Mitsubishi Motors, while Renault holds 43.4% ownership of Nissan.
Upcoming Electric Vehicles Of Nissan
The most awaited electric car of Nissan is the 2023 Nissan Ariya. This car was most talked about regarding Nissan's upcoming EVs. This is a crossover SUV with electric motors. It will have a range of 300 miles on a single charge. Ariya will be joining the 2023 Nissan Leaf. Ariya is priced at $47,125 for the base trim, while the top-end model comes at $60,125. By the end of this year, Nissan will be introducing a new generation of Leaf, the first electric vehicle of Nissan.
Also Read: What To Expect From The New Nissan Z NISMO?
This was Nissan's Sustainable Finance Framework which will be raising funds for the upcoming clean and green projects of Nissan. Also, read more such articles on DaxStreet.