General Motors is eyeing on increasing the road stretch that is capable of the driver-assist system in the United States and Canada. It is expected that General Motors will increase more than 400,000 miles of road connectivity. GM wants to give more benefits of its Super Cruise hands-free driver-assist system to its users. This feature will be available in all the new General Motor vehicles. The latest General Motors with Vehicle Intelligence Platform will get this update at no extra cost. This update will be provided over the air by the end of this year.
The doubling of roads in the United States and Canada will lead to more sales of General Motor vehicles with Super Cruise. GM is continuously promoting the super cruise mode of their premium cars. Currently, there are 200,000 miles of highways across the United States and Canada. American-based General Motors is planning to double this road connectivity and increase it to 400,000 miles across both countries. Let's discuss more this hot topic and understand what is Super Cruise.
Also Read: General Motors Is Eyeing To Sell More Than Tesla
What is Super Cruise? How Does It Work?
Super Cruise is a hands-free driving-assistance technology. It allows the driver to provide ease and convenience of hands-free driving. Along with the lane change on demand and automatic lane change, it gets even better for the drivers. It provides additional safety by using adaptive cruise control. Super Cruise is operated by GMC Connected Services. Also, Super Cruise uses real-time cameras, sensors, GPS, and LiDAR maps. It helps to detect pedestrians, curves, and turns. This feature makes it easier to travel long distances. Super Cruise works through the GMC-connected services. It uses a data connection for providing real-time and accurate decisions. For precise functioning, you must have an eligible GMC Connected Services.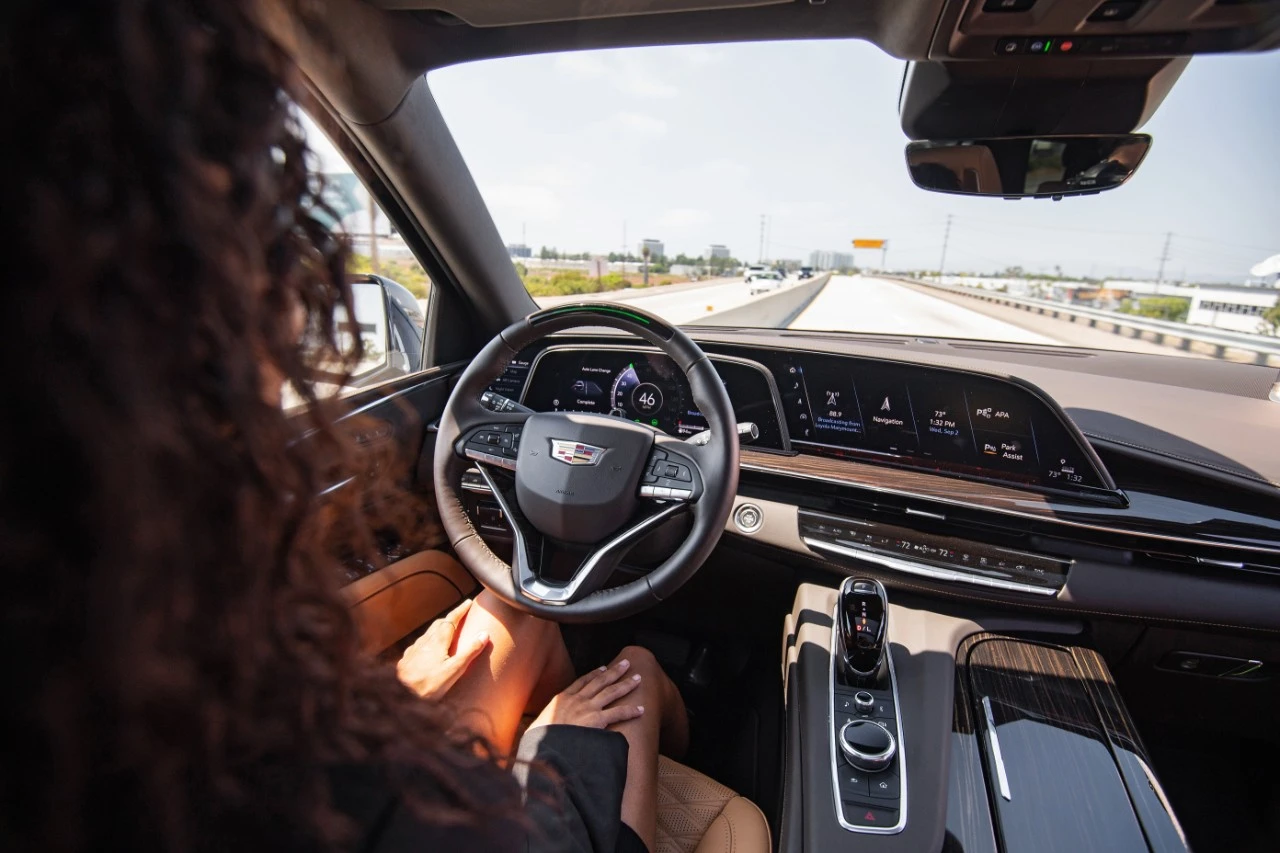 Currently, the feature of Super Cruise is available in a limited number of General Motor vehicles. The eligible models for Super Cruise are Cadillac CT4, CT5, newly launched Lyriq, Escalade, Silverado 1500, GMC Hummer EV, and Sierra 1500. Although, General Motors will launch this feature in most of the upcoming models.
Why Is General Motors Expanding The Road Network?
General Motors announced that they would double the road network size in the United States and Canada. The Super Cruise function will be operational on most of the famous highways as well. These iconic highways include U.S. Route 66, U.S. Route 1, and the Pacific Coast Highway. Although, GM is expanding the road network for more vehicles to run on Super Cruise mode. It is targeting to provide this feature in almost all new premium cars. The feature of Super Cruise will ease the driving experience and comfort level of the drivers. It will also lead to a safer experience.
Also Read: 2023 GMC Canyon AT4X: Launch Date Revealed
General Motors is already an automotive giant and they are regularly involved in such projects which lead to its growth. This project will increase a huge customer base because the Super Cruise feature will provide a lot of safety and comfort.