While many companies struggle to enter and be constant in the electric vehicle industry, General Motors aims to be the global electric vehicle leader. They are planning to beat Tesla in terms of sales of EVs. Recently, the CEO of General Motors, Mary Barra, said that it is expected that General Motors will exceed the sales of Tesla by 2025. In 2021, General Motors sold only 25,000 electric vehicles. On the other hand, Tesla sold approximately 352,000 EVs. The difference between the sales of both the automotive giants is enormous.
Elon Musk owned, Tesla is the current leader in the sales of electric vehicles. However, EV sales hold just 5 percent of the US new automobile market. By 2030, many automotive companies aim to add multiple electric vehicles to their lineup. In this article, we will discuss the statements given by the CEO of General Motors. Also, more information about these two automotive companies will be addressed.
Also Read: Is GM Planning To Add 2000 EV Chargers In US?
More About General Motors, Tesla, & Their Goals!
General Motors is an American automaker. In 1908, William C. Durant, Charles Stewart Mott, and Frederic L. Smith founded GM. General Motors has four international car brands: Chevrolet, Buick, GMC, and Cadillac. This American automotive company was the largest automaker in the world for more than 75 years. General Motors have dominated the automotive industry for a long period. It is preparing to lead the electric vehicle industry by 2025.
On the other hand, Tesla is an American all-electric automotive company. This electric vehicle company was founded in 2008. Tesla focuses only on electric vehicles. They are looking forward to a zero-emission sustainable future. Tesla is the current leader in the world of electric vehicles.
What Did General Motor's CEO Say?
Mary Barra said that General Motors will beat Tesla in terms of sales of electric vehicles by 2025. She further said that to make this possible, it is necessary to shift people's focus from internal combustion engine vehicles to electric vehicles. Mostly, electric vehicles are expensive and start from $30,000. Therefore, General Motors plans to introduce more affordable electric vehicles under the Chevrolet brand. Mary also stated that GM is looking forward to being a fully electric passenger vehicles brand by 2035.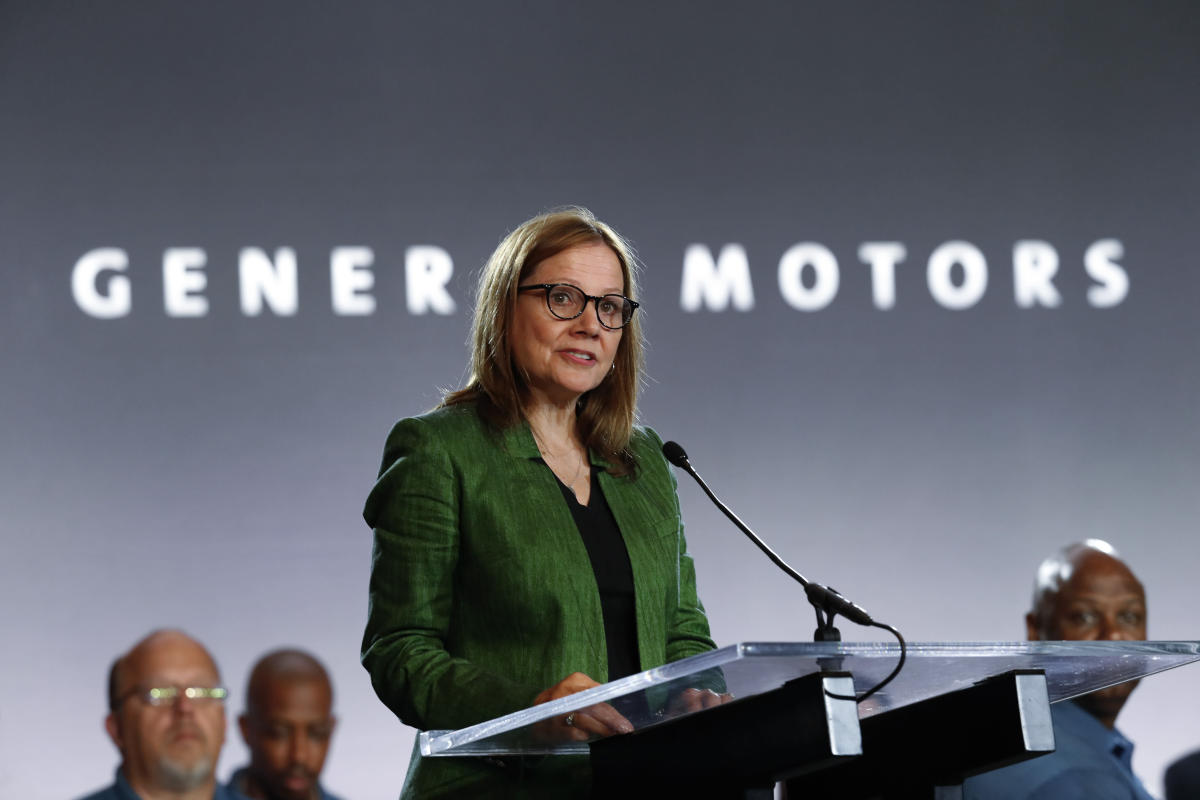 The EV market is getting expensive, electric components are facing shortages, and competition is rising. On the other hand, General Motors is planning to reduce the price of electric cars. They want more people to purchase Electric vehicles. With all the plans in sight, GM seems prepared for the leading position in the EV sector. They have also collaborated with EVgo and Pilot company to build 2000 EV chargers. The American automotive giant is executing its plans to increase its electric vehicle sales perfectly.
Also Read: Top 10 Best Cadillacs Of All Time
However, we feel that Tesla is far ahead of all the other brands as it produces only electric vehicles. But, we can assume anything as the automotive market is very dynamic. We can also expect any major or minor brand to overtake the electric vehicle market shortly.