Hyundai never stops redesigning its running cars. It is the best a brand can provide to its customer, reshaping an existing reliable product with a new upgrade. Hyundai has been doing this thing for a long time now. This time it is one of the best-selling SUVs of Hyundai – Palisade. If you are looking for a full-size SUV with all the luxuries, then the 2023 Hyundai Palisade should be your go-to choice. It competes with SUVs like Jeep Grand Cherokee, Ford Bronco, and its brother Kia Telluride. While sharing the same platform, Kia Telluride and Hyundai Palisade have many things in common. Both SUVs are best in class and provide the best specifications across the lineup.
Hyundai recently launched the 2023 Palisade with lots of upgrades. The major change will be seen in the looks. New Palisade is looking more bulky, sporty, and premium. Hyundai never disappoints with its looks. It provides amazing beauty products with high-tech features and luxurious interiors. Check out more about the new generation Hyundai Palisade in this article.
Also Read: All-NewHyundai Tucson Unveiled
Hyundai Palisade And The History Of It
Palisade is a five-door luxury SUV by Hyundai, launched in 2018. This SUV replaced the Santa Fe, which was a good selling SUV of Hyundai. Palisade is available in North America, Australia, Indonesia, Russia, Malaysia, and South Korea. It is the largest car of Hyundai which offers three rows of seats. In these three rows, you can fit up to eight people. All in all Palisade is great car which offers one of the best tech specifications and power. Let's talk about these details.
Power And Performance Of The 2023 Hyundai Palisade
The all-new Palisade comes with a powerful engine and an amazing driving experience. It gets a 3.8-liter V-6 engine paired with an eight-speed automatic gearbox. This heavy engine provides 291 horsepower. Palisade gets a front-wheel drive as standard, and all-wheel drive is optional. Like its brother Telluride, the Hyundai SUV took 6.9 seconds to accelerate from zero to sixty mph. Along with this power, Palisade comes with superior handling, good on-road presence, and one of the best in segment features. To know more about the features and luxury of this vehicle, keep reading the article.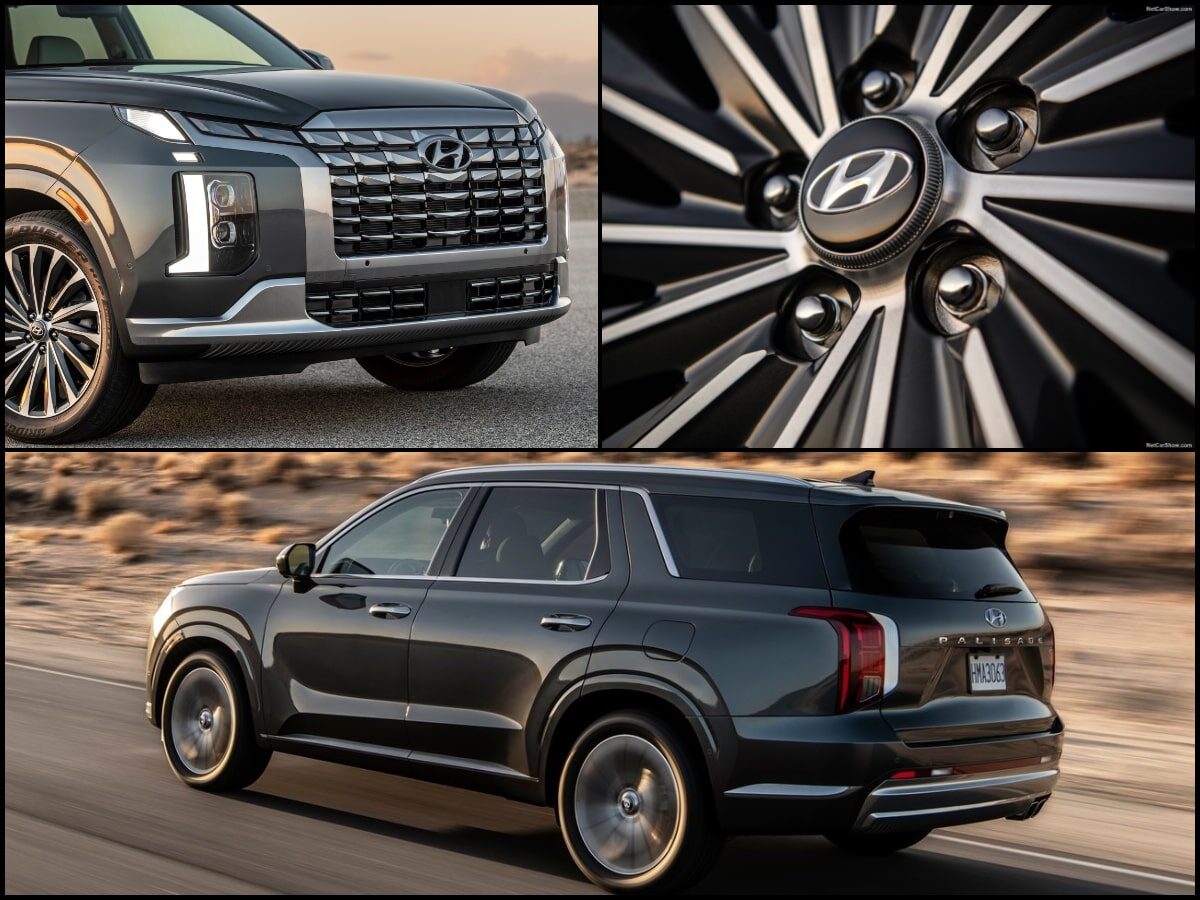 Features And Cabin Of New Palisade
Palisade comes in five variants. The base trim, SE, comes for $36,245 while the top-end variant reaches a price point of $50,195. The base models gets an arrangement to fit in eight people. On the other hand, top models: Limited and Calligraphy gets captain chairs in the second row. Due to these special seats, the passenger carrying capacity reduces. The dashboard is mounted with a 12.0-inch touchscreen infotainment system. Additionally, it has the assistance of Android Auto and Apple CarPlay.
Also Read: Hyundai guarantees All New Ioniq 6 To Be Better Than Ioniq 5
Despite being a recent launch, Hyundai is planning to increase the prices of the Palisade. This price hike will be in a range of an additional $1350 to $2000. Above mentioned prices are the updated prices of the new Palisade.