We have seen electric cars, bikes, scooters, trucks, bus even dune bunnies, and now we have the information about the reveal of electric tractors. In the world of electric vehicles, we have always seen revolutionary products. But the innovation of electric tractors will bring a lot of efficiency to farming. Foxconn is collaborating with Deere & Co and AGCO to build this electric tractor. The world's largest contract electronics maker announced that it would shift traditional farming to smart farming. This transition will occur with the help of electric tractors, which will also enable driverless technology. The production of the smart electric tractors will start in the early months of 2023. This production will take place in an Ohio-based manufacturing plant.
Smart farming will take the concept of farming to the next level. Driverless tractors will help the farmers to shift towards more farm-based activities. To know more about the Foxconn electric tractors, read the full article.
Also Read: Is Foxconn Eyeing To Build A Skill Institute In India?
Foxconn: Details And History
Foxconn is the world's largest electronic contract manufacturer. It was founded in 1974 by Terry Gou. The headquarters of Foxconn is in Taiwan. This Taiwanese company serves all over the world with electric components and technical chips. Foxconn is the world's largest technology electric component manufacturer. It supplies components and computer chips to major tech companies like Sony, Apple, Blackberry, Amazon, Nintendo, etc. This tech-based company has huge plans to expand all over the world. Foxconn will be opening skill institutes in India and Brazil to train employees and give them work in Foxconn's plants.
Features And Specifications Of The Electric Tractor
A tractor is meant to work in fields for hours. No matter what is the climate, no matter the terrain, it has to work regularly to plow more fields. To fulfill the needs of a farmer, Foxconn will provide ten plus hours of runtime. You can even swap the batteries. It gets a 240V 80A battery which takes approximately 4 to 5 hours to charge fully. The electric motors will produce 70 horsepower. This tractor will also get a screen that will showcase graphics, maps, weather-related information, and much more. The all-new electric tractor will also have a 360-degree camera. With all of these features and an electric setup, Foxconn will release this electric tractor at a starting price tag of $58,000.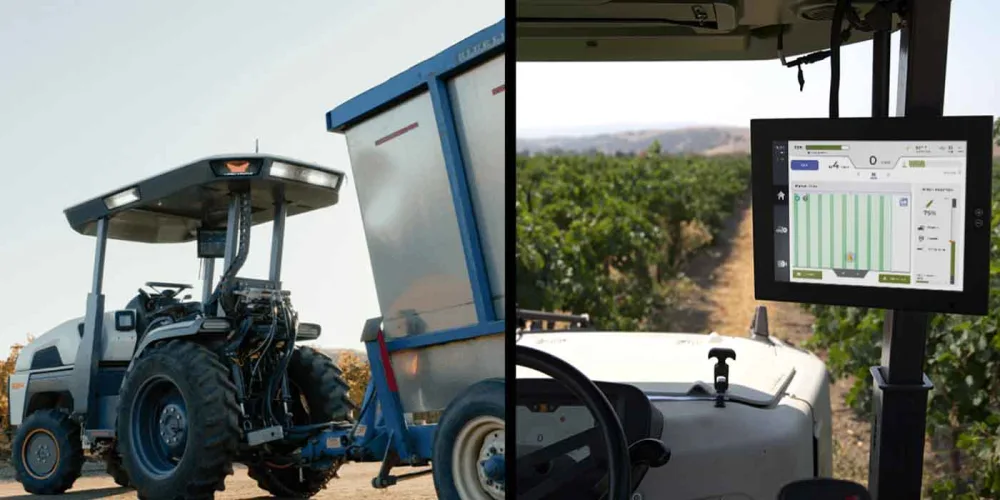 Also, Read Citroen C3 Launch Date And Features: Everything You Need To Know!
The electric tractor will bring a revolution in the farming industry. The introduction of driverless tractors will also increase the ease of doing work. This was all about the upcoming electric tractor. We will update you with more details about this EV as soon as Foxconn announces them. Until then, keep reading articles on DaxStreet.