The Japanese automaker and the world-leading automotive brand, Toyota, have finally shut down their Japanese manufacturing plant. Earlier, the same plant was in the news because of the challenges faced by Toyota in this factory. Despite facing these challenges, Toyota raised production in other manufacturing plants. Toyota Japan faced a shortage of components. To be specific, this plant was facing problems with semiconductors.
Moreover, they faced a decline in sales in the Japanese plant. This production plant was Toyota's leading production unit among the rest of them. Recently, Toyota had to shut down a production line at the Japanese plant.
Among all the other problems at this unit, Toyota Japan was affected by Covid-19. Sixteen workers were infected with the Coronavirus. Due to this Covid outbreak at the plant and other challenges, Toyota ceased the production line of the Japanese factory. This production line was responsible for the output of 660 vehicles. These vehicles were also affected by the suspension. For more details on this problem, keep reading the article.
Also Read: Toyota Is Raising Production Despite Challenges In Japan
Toyota Japan Facing Regular Challenges
As mentioned above, the Japanese production plant was in trouble for a few months. For a few months, this manufacturing unit faced declining sales. The major reason behind this decline was the shortage of semiconductors and other important components. Now, the same plant is facing an issue with Covid-19 cases, and a production line's second shift will also be suspended. It is facing a lot of issues and a steady decline in sales. However, the other production units are generating high revenues, which is why Toyota is still the world's best car maker in terms of production.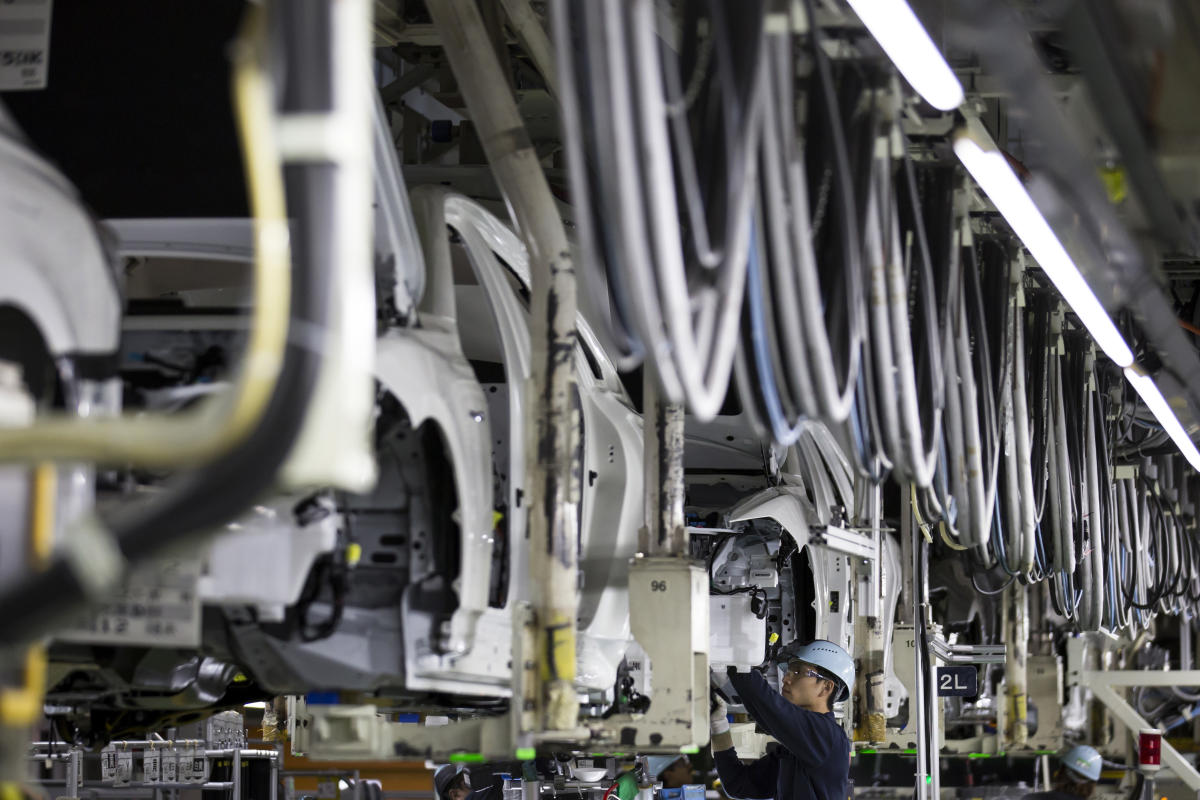 Toyota produces approximately 10 million vehicles each year. The Japanese company plans to increase this by producing more electric vehicles by 2030. Even though Toyota has a backlog of orders, these backlog orders are riding up to 2 million as the company's main production unit is not operating at full efficiency. Considering all these problems, Toyota has decided to increase production in the other manufacturing units.
Will Toyota Change Its Annual Plan?
Toyota produces 10 million vehicles per year. This year after facing many problems, this Japanese automaker planned to produce 9.7 million vehicles. After shutting down the production line in the Japanese plant and facing problems related to the shortage of components, will Toyota change this year's plan? Toyota has announced no change to producing 9.7 million vehicles this year. Apart from Japan, Toyota has spread its manufacturing units worldwide. Although, the Japanese automaker has set a goal of producing 850,000 vehicles in September. Subsequently, raising this number further in November.
Also Read: Toyota Launches Land Cruiser Prado Matte Black Edition In Japan
This was all about the shutting down of Toyota's Japanese production line. We hope this automotive brand gets back on track as it has some amazing future lineups ready for production. Keep visiting DaxStreet for articles related to the automobile industry.