Tesla's Giga Berlin has stopped making model Y in colors other than Black and white. Recently, Tesla in Germany reported that they would only produce black and white colors in Model Y. They didn't even give any factual statement. The German Tesla Model Y is getting faded in the color scheme and opting for just two colors.
Now, what will happen to book Model Y in other colors already? Well, the customers who are in Europe and booked Model Y in red, blue, or silver must wait till March 2023. Tesla's Gigafactory Shanghai will deliver these cars to Europe. The rest of the orders in black and white color will be fulfilled by October this year.
Also Read: 5 Cars That Might Defeat Musk's Tesla
Is The German Tesla Factory Shutting Down?
According to the resources, it is said that the German Tesla plant will shut down for a few days. The reason behind this could be the up-gradation of machines or to increase the efficiency of the factory. Reportedly, the German plant, along with the Texas plant, only added around 6000 cars to the total production of cars which is more than 250,000 units. Elon Musk stated that these two planets are in losses, requiring huge bills of dollars to function.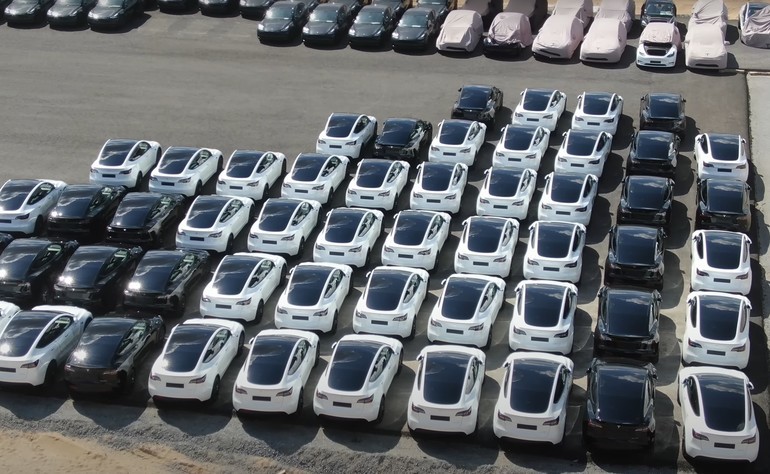 What Did Elon Musk Say About Berlin's Paint shop?
Earlier, Elon Musk stated that Giga Berlin would have the world's most advanced paint shop. This paint shop will have several amazing colors that will change with curvature. Ironically, the same paint shop is producing just two basic colors now: Black and White. Elon Musk is a follower of Henry Ford, and Henry was a black car enthusiast. If we are not wrong, this could also be Elon's next chapter from Henry's teaching.
Also Read: Uber is in big trouble!
In conclusion, we can say that the German Tesla plant is producing only two colors in Model Y, and it will get shut for a few days, maybe to get a revamp.