Hyundai's all-new retro-looking N Vision 74 concept car's first look is revealed. The South Korean automakers unveiled this concept car at the Busan Motor Show 2022 in Korea. This concept car pays respect to the 1974 Hyundai Pony Coupe. This car is a combination of the retro looks of Hyundai and the futuristic design of the brand. The angular roof and the covered wheels of this concept car show the design range of the 1970s.
N Vision 74 will get an electric-powered motor with hydrogen fuel cell tech. This combined motor will be able to generate 679 horsepower. Hyundai has said that the production of this concept car is not yet decided.
Also Read: Hyundai guarantees All New Ioniq 6 To Be Better Than Ioniq 5
This article will discuss the provided details of the N Vision 74. Also, what Hyundai holds for the electrified future.
Here Are The Hyundai N Vision 74 Details!
Alongside the retro style, this car offers rear-wheel drive. Also, it is powered by two electric motors hybrid with a hydrogen fuel cell. This hybrid machine can produce 670 bhp and 900Nm of torque. The claimed top speed is 250kmph. Just like Ioniq 6, this car will also have a range of over 600kms. Not many details are out yet, but it said that N Vision 74 could be an iconic car if produced.
Also Read: Hyundai To Set Up Its First Korean EV Factory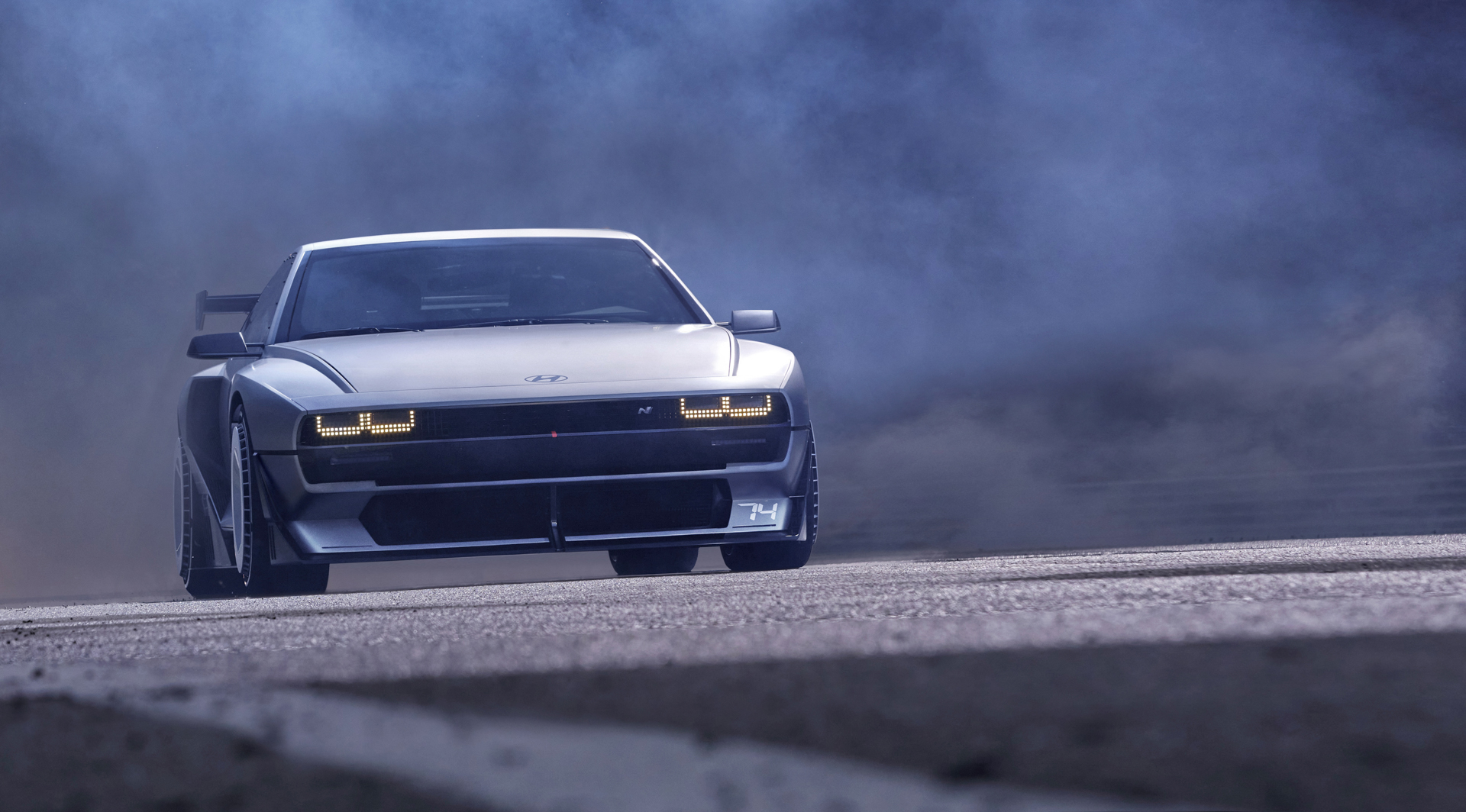 Hyundai's Upcoming Electric Cars: The Company Is On A Roll!
Hyundai has confirmed the launch of the Ioniq 5 in the global market. It will be released in 2023. Following it, Ioniq 6 will be released in 2024 or maybe the subsequent year. Hyundai has been releasing hybrid versions of their latest car alongside the all-electric models of a few cars like Kona, Ioniq, and more.
The South Korean automakers are planning to launch 31 all-electric models by 2030. Hyundai is already in the race for Electric Vehicles, but they want to lead this race with the majority of cars in the electric segment.