Geely launched its Radar RD6 in China. This Chinese giant automaker released RD6 under its other independent brand Radar. Geely has already introduced other independent brands like Volvo, Polestar, and Lotus. Radar has its production and research & development facility. RD6 will be an all-electric pickup truck. Radar is also planning on making SUVs and lifestyle vehicles alongside the pickup truck. They want to develop complete electric lifestyle vehicles under Radar. Despite being a giant automaker, it is only available in China.
Also Read: Top 10 Pickup Trucks Of 2022
Everything You Need To Know About RD6!
RD6 is built on Geely's Sustainable Experience Architecture electric platform. Therefore, it is sharing the platform with the Lotus brand. Lotus is yet another brand of Geely. According to the reports, RD6 will cover a range of 600 kilometers on a single charge. It is expected to accelerate from a standing position to 100 kmph in just 7 seconds. The new RD6 will have a spacious cabin and a roomy front and rear. The rear bed will also have a good amount of space. This pickup truck brand will be true competition to Rivian.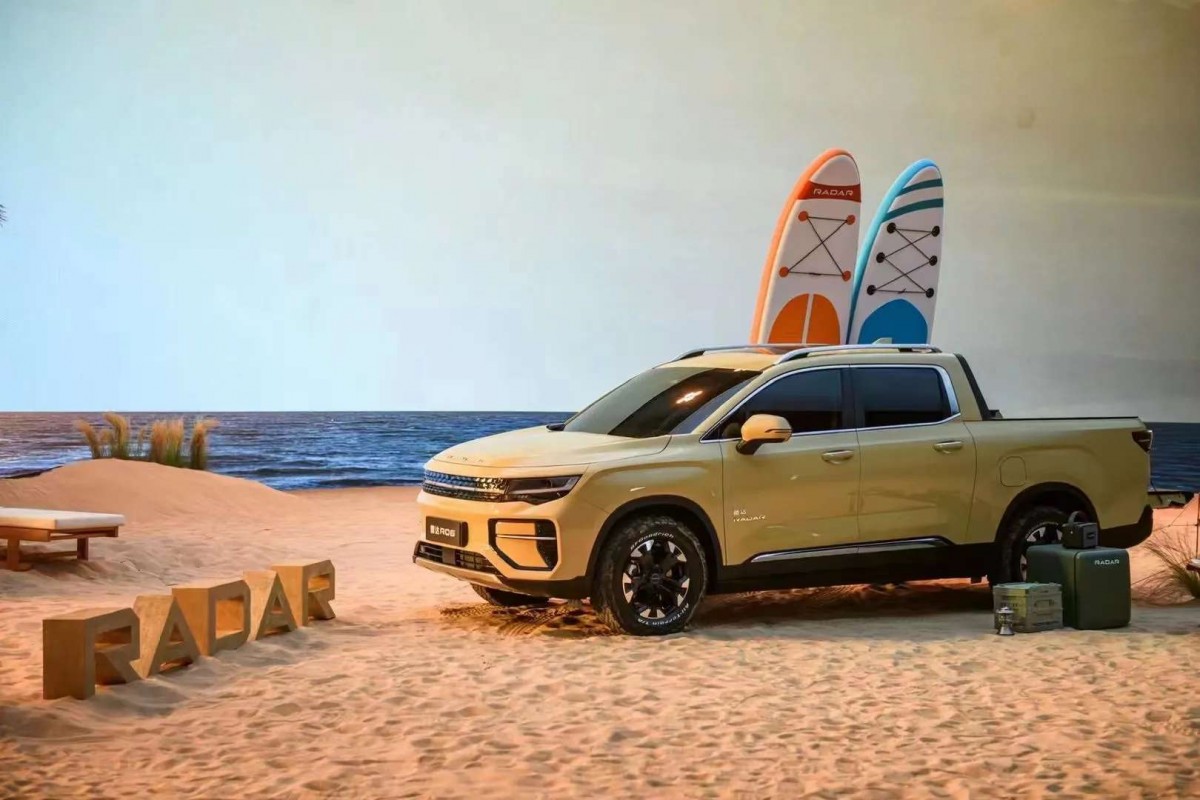 Are Geely And Radar Related?
Geely Group is a Chinese automotive company. It was founded in 1986 by Li Shufu. Earlier, it was a refrigerator manufacturer. Later, in 1990, they entered motorbike manufacturing and automobiles. Geely serves worldwide, but the newly announced Radar RD6 will be launched in China only. In 2010, this Chinese automaker acquired Volvo cars from Ford motors. Therefore, Geely has sub-brands like Lotus, Volvo, Polestar, and now newly released Radar.
Radar is a new sub-brand of Geely. It will focus on making electric lifestyle vehicles. The first vehicle launched under Geely is RD6. Ling Shiquan, CEO of Radar Auto, said they are considering expanding in the United States. Indubitably, the United States is the world's largest pickup truck market, and Radar is targeting exactly the correct market.
Also Read: Ram 1500 TRX 6×6 Is Weirder Than You Think!