Ford Motors will cut more than 8000 jobs. Ford plans to cut these jobs to raise more funds for their upcoming EV plans. The American automakers are expected to disclose their EV plans shortly. These will be jobs of white-collar workers. The workers would include marketing, sales, operations, and engineering people. Several job cuts will come from the workers of petrol and diesel engine vehicles. We can say that to expand the electric vehicle market; Ford wants to shift their focus toward Electric Vehicles. Most of the cuts will be from the North American region.
Currently, Ford is enjoying almost all the revenue and profits from the business of internal combustion engine vehicles. Earlier, Ford also announced that they would divide their production into two units: first, electric vehicles and other future technologies. So, it is clear that the American automaker has no plan to stay fully dedicated to internal combustion engine vehicles.
Read more about Ford's plans and job cuts in this article.
Also Read: Ford Lightning Vs. Tesla's Cybertruck: Tesla has an edge
What Are The Main Reasons For Cutting Jobs?
The primary reason for cutting these jobs is that Ford decided to cut costs in the internal combustion engine division. Ford wants to put this extra amount in the electric vehicle setup. These job cuts and other cost reductions will add up to $3 billion by 2026. Recently, Ford created a new setup for internal combustion engine vehicles, the Ford Blue unit. It is expected that the harvest will be done from this unit. Ford Motors is declining on any confirmation related to the same.
On the other hand, the CEO of the Ford Blue unit, Jim Farley, indirectly said they wanted to create this unit as a profit and cash engine unit. From this statement, we can assume that he was referring to petrol and diesel engine while mentioning profit and cash. The Ford Blue unit holds about 30,000 employees. Cutting down 8,000 jobs will be a huge chunk.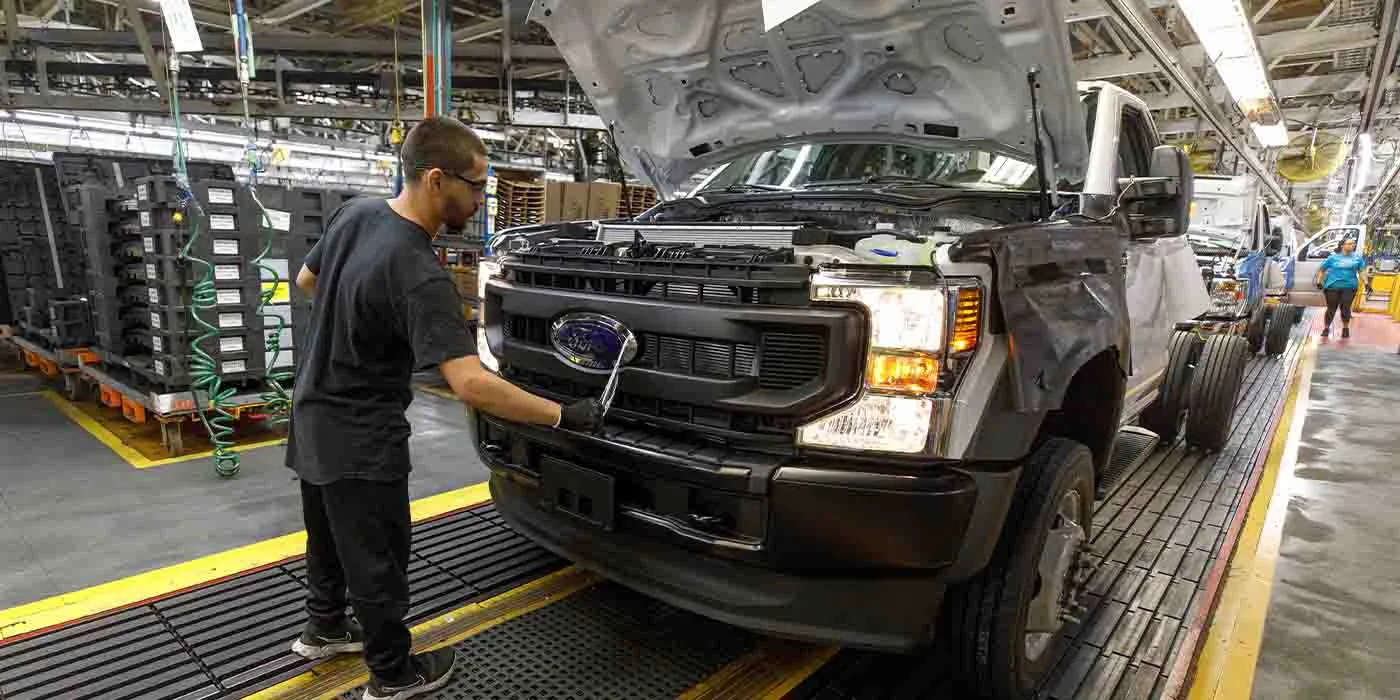 Ford Present Its Future Plans & Upcoming Innovations For The EV Market!
Ford aims to expand its electric vehicle operations, starting in the United States. They are planning to produce two million electric cars every year by 2026. Ford is already into the production of its electric truck, the Ford F-150 Lightning. To expand its production, they are looking forward to expanding its production plant. Ford's production units all over the United States are increasing their production of electric vehicles. It is also creating a lot of new jobs.
Also Read: Ford F-150 Lightning 2022: Pricing, Details, Features!
While Ford is planning to cut thousands of jobs from the internal combustion engine vehicle production, they are also producing a few jobs in the different production plants. The American automotive giant is set to release EVs in the upcoming years. Ford will introduce new and updated versions of its all-electric and hybrid vehicles. Examples include Mustang Mach-e, F-150 Lightning, Maverick, Escape, and many more. Also, it is expected that Ford will be one of the major electric vehicle producers by the start of the next decade.