Cadillac is out with yet another luxurious vehicle. This time Cadillac is focusing on the electric vehicle market. The Lyriq will be a luxurious electric SUV. Also, it is the first electric vehicle of the American automotive giant. Lyriq is designed for those consumers who want comfort with a reliable brand tag. Cadillac has been in the market for over a century now. Thus, they have created a very loyal and big customer base. Cadillac was introduced in 1902 by three founders.
They were William Murphy, Lemuel Bowen, and Henry M Leland. They started this luxury vehicle company after a dispute between Henry Ford and his investors. Cadillac is recently in the limelight because of its ultra-premium Celestiq. But not to forget, before Celestiq, this American automotive company will launch the Lyriq. Let's discuss the new Lyriq in this article.
Also Read: Cadillac Celestiq's New Look Is Out!
Cadillac Lyriq: Specifications & Features You Need To Know About!
Cadillac has provided 102.0 kWh of the battery pack. It comes with an option of all-wheel drive and rear-wheel drive. There will be a single motor and a double motor option. The single motor is expected to produce 340 horsepower and 325 lb-ft of torque. This motor can cover a range of 312 miles. Cadillac claims that this electric vehicle can tap 60mph from standing in 6 seconds. We are also waiting for the official details to get a concrete idea.
The interior is mounted with a giant 33-inch curved LED screen. It is all wrapped around the dashboard and the instrumental cluster. The car can be wirelessly connected with Apple CarPlay, Android Auto, and Wifi Hotspot. This premium SUV will be wrapped with a 19-speaker stereo system.
For safety, Cadillac has provided many features. A few of them are automatic emergency brakes, lane departure warnings, adaptive cruise control, and pedestrian detection.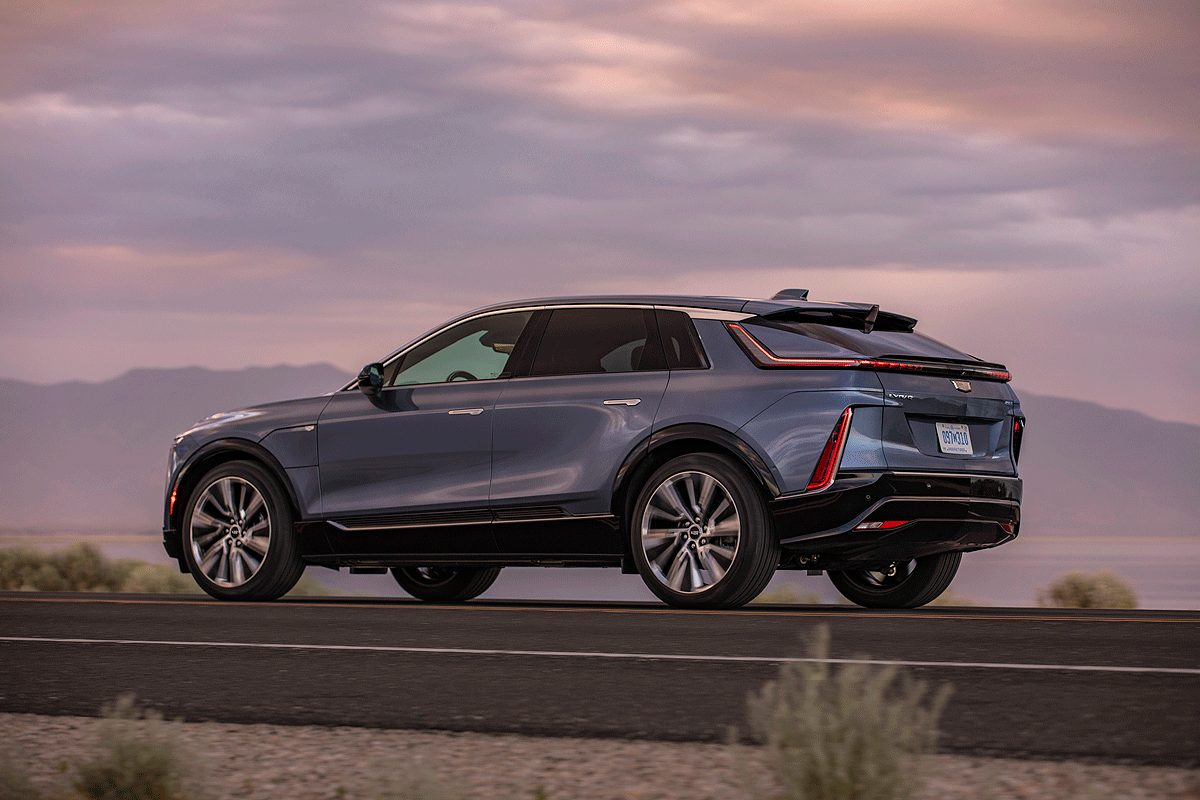 The 2023 Cadillac Lyriq: Price and Variants
Lyriq will be available in three variants; Debut edition, Single Motor Rear wheel drive, and dual motor all-wheel drive. The pricing range of this luxury SUV will start at $59,990. The top trim will be offered for $64,990. Therefore, the top variant will get a 600-hp dual motor with an all-wheel drive. Cadillac Lyriq will compete with the BMW iX, Rivian R1S, Audi e-Tron, and Mercedes-Benz EQB. The price range offered for this luxury electric SUV is worth the features it provides. We will update you with more details once the company discloses it. Also, the production of this car started in March.
Also Read: Top 10 Best Cadillacs Of All Time