Hyundai has revealed the all-new facelift model of Tucson in India. This is a successful SUV from Hyundai. The South Korean automaker unveiled the fourth generation of Tucson in India. This SUV will be launched in August. Tucson was introduced to the global market in 2020. Two years later, Hyundai finally decided to release this car in the Indian automotive market. Hyundai Tucson made its debut in the Indian market in 2004 with the first generation. To date, Hyundai has sold more than 7 million units of Tucson in the global market.
This has resulted in newer generations of this car over the years. This article reads more about the Indian version of the 2022 Hyundai Tucson.
Also Read: Hyundai Is Planning For An Affordable EV!
Key Features of the all-new Tucson
This new SUV has got all revamped interiors and advanced features. It will be more spacious, and the cabin will be roomy. There is a dual-tone scheme on the interior seats and the dashboard. It is a mix of black and grey color schemes. The steering wheel also gets an update to the four-spoke steering wheel. Tucson gets plenty of features. A few of them are wireless phone charging, panoramic sunroof, air purifiers, ventilated front seats, 360-degree cameras, and rain-sensing wipers.
It is mounted with a 10.25-inch touchscreen infotainment system at the center. Around this infotainment system, Hyundai has opted for touch panels rather than physical controls. Also, this new SUV is built on Level 2 ADAS. It brings way more safety features. For example, Forward collision warnings, blind spot assists, lane keep assists, and more.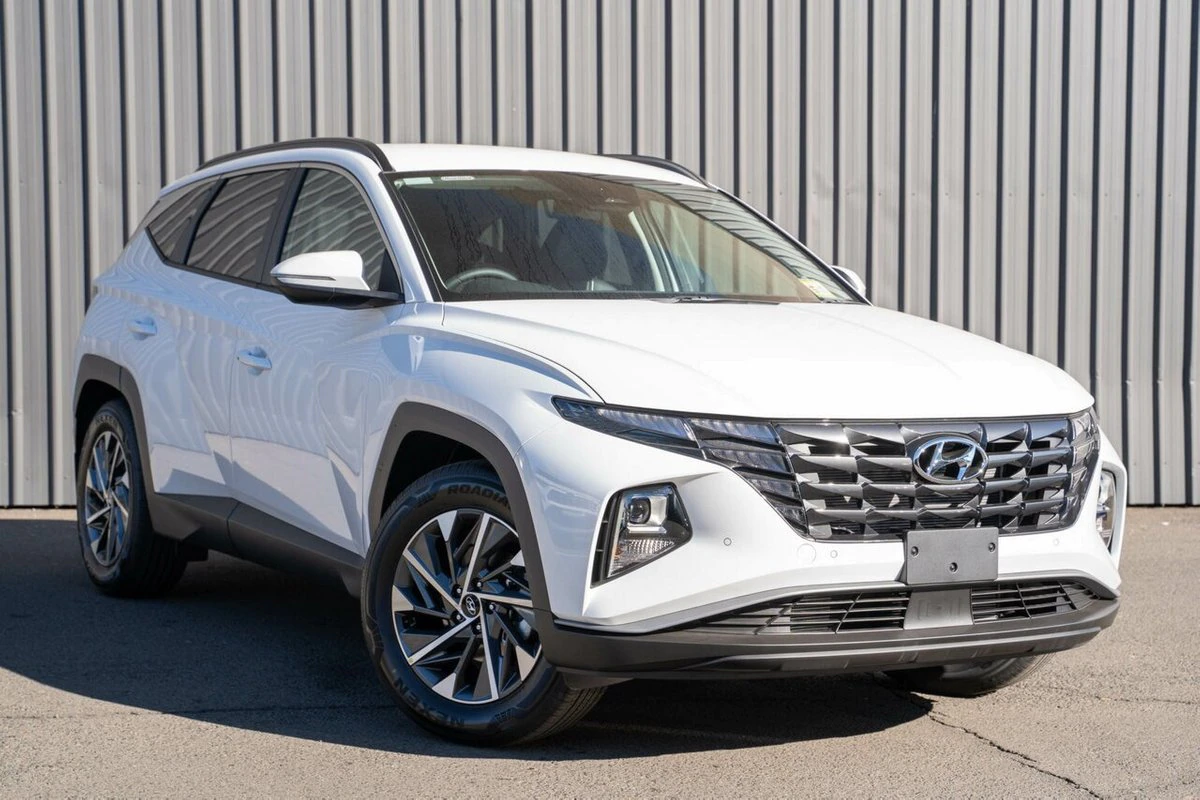 It has a huge dark grille with a honeycomb design structure on the exterior. The headlamps are infused in this grille which seems like a connection between the lights and the grille. Also, rails on the roof give a more sporty and neat look. The rear gets wrapped around the taillight with claw-like headlamps. Overall, the look of the new Tucson is very appealing.
What Power Does Tucson Offer?
Tucson is powered by 2.0-liter petrol and diesel engines. It is the same engine as in the Alcazar. The 2.0-liter petrol engine produces 156 horsepower and 192 Nm of torque. It will be equipped with a 6-speed automatic transmission. On the other hand, the 2.0-liter diesel engine is mated with 8-speed automatic transmission. This diesel engine can produce 186 horsepower and 416 Nm of torque. Though, Tucson will not get a manual transmission.
Also Read: When is Maruti Suzuki Grand Vitara launching in India?
This car will be launched next month, and its bookings have already started. Also, we will be covering more about this exciting car at its launch.