Cadillac recently launched its ultra-luxury electric car "Celestiq." The all-new Celestiq will come with all the premium features, and it will be the most luxurious car of Cadillac. With all the hot features and super luxury touches, this car will come with a price tag of $300,000. Also, this is an approximate price. The cost of this luxurious EV can also increase after the launch. It will go under production very soon. Cadillac has revealed the pictures of the new Celestiq, but the production version will be a little different. Cadillac wants to enter the market of six-figure cars. At this price, you can get other luxurious brands. This new electric car will be the direct competition with the world-class brands – Bentley and Rolls Royce.
Well, with the entry into this market segment, Cadillac has decided that they sell more electric cars than Rolls Royce. With the same price level, it will be difficult for Cadillac to compete. Let's dig into this matter and see why Cadillac is taking up this competition and what are their plans?
Also Read: Cadillac Celestiq's New Look Is Out!
Why is Cadillac entering the ultra-luxury segment?
Cadillac has produced cars in the price range of a hundred thousand dollars. But, the new launch will cost triple to the consumers. With a price tag of more than $300,000, we expect Cadillac to offer some great features and specifications. After all, it is the dominant market segment of Rolls Royce and also Bentley. General Motors-owned Cadillac wants to create the most luxurious electric vehicle. Therefore, they are coming up with the Celestiq. This American automotive giant has even challenged Rolls Royce in the past. In the 1950s and 1960s, The Cadillac Eldorado Brougham was introduced against the Rolls Royce Silver Cloud. Then Royce Silver Cloud was priced at $16,000, and Cadillac came with a $13,000 price tag. These were the expensive cars of that period.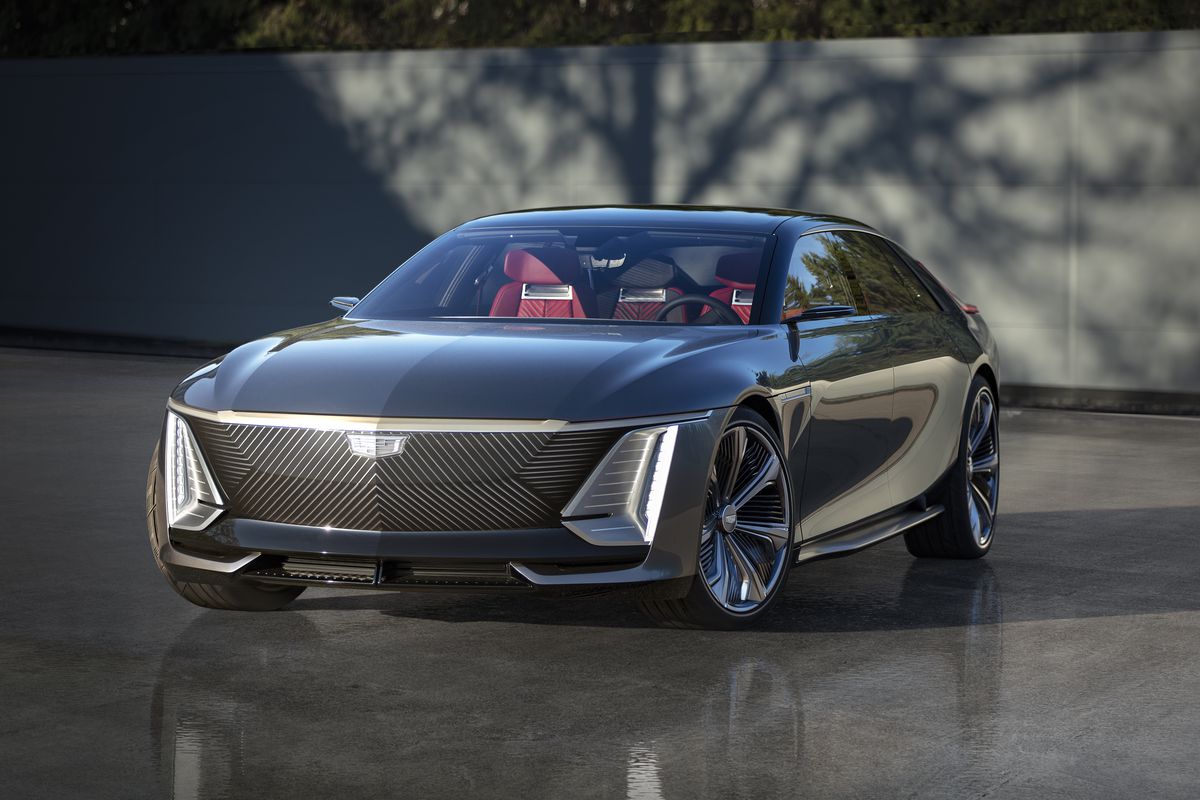 Will Cadillac surpass Rolls Royce?
Cadillac is a renowned luxury American automaker. They have been creating their premium market in America since 1902. They have introduced a lot of new design innovations in the automobile market. Cadillac has always focused on ultra-luxurious interiors and features with these new designs. If we talk about "Will it surpasses Rolls Royce," we think Cadillac has all the potential to do it. When Cadillac revealed its ultra-premium electric Celestiq, we already knew that Cadillac would be targeting the big players now. The new EV's looks, design, features, and performance are just amazing. The sheer beauty has the charm of the Cadillac. It will be a good competition for Rolls Royce as well as Bentley.
Also Read: Everything You Need To Know About 2023 Cadillac Lyriq!
In conclusion, we can say that Cadillac is a luxury vehicle producer, and it can sustain itself in any market segment. We have seen premium cars and mid-range cars from this American automotive giant. Their product has always competed with many major brands. This time the launch of Celestiq will create a new market. Hopefully, it will be the major competition for Rolls Royce.