Cupra is bending towards an optional body style in their lineup. The Spanish automaker will add a convertible to their new lineups by 2025. The three new cars of Cupra are the Urban Rebel (Hatchback), the Tavascan (SUV), and the Terramar (Crossover). Cupra focuses on the bigger picture by providing these three cards to the mass population. With the addition of convertible, prices are expected to skyrocket, and it will only cater to a particular niche.
Cupra is a Spanish automaker. Earlier, it was known as the SEAT sport. It is a part of Volkswagen Group. Cupra was founded in 1985. Cupra has been dealing in racing cars. With the introduction of passenger and performance cars, they have expanded their reach and chose to be in the mass market. In 2018, SEAT sport was subsequently replaced by Cupra. Earlier, SEAT sport has participated in lots of rally racing and touring. In this article, read more about the current lineup of Cupra and the upcoming convertible body style.
Also Read: 2023 Volkswagen Golf R and GTI: Updated & Anniversary Edition
The latest lineup of the Cupra
Cupra UrbanRebel is the electric hatchback launched in Europe in 2025. This electric hatchback provides a great performance on offer. It will have a 166kW electric motor. This motor will be equipped with a disclosed battery pack. Although, the driving range of the UrbanRebel is around 440kms. This electric motor can accelerate from 0 to 100kmph in 6.9 seconds.
The next car in the upcoming lineup is the Tavascan. It is Cupra's SUV. It will launch in 2024. Cupra is expecting to sell more than 500,000 units per year after 2025. The SUV will get a dual-motor setup. It is expected that these electric motors will be able to generate 302 horsepower. Thus, Tavascan will be able to reach a top speed of 180kmph.
Also Read: Volkswagen And Porsche Will Have The Same CEO
The last car in the latest lineup of Cupra is the Terramar. This is a crossover car and will be a mild or plug-in hybrid. Terramar will get a 1.4-liter turbocharged four-cylinder mated with an electric motor. The combination of both will generate 245 horsepower and 400 Nm of torque.
These three electric cars are expected to launch in 2024 and 2025. With the addition of these three cars, the head designer of Cupra said that there could be two more alternative body styles to this lineup after 2025.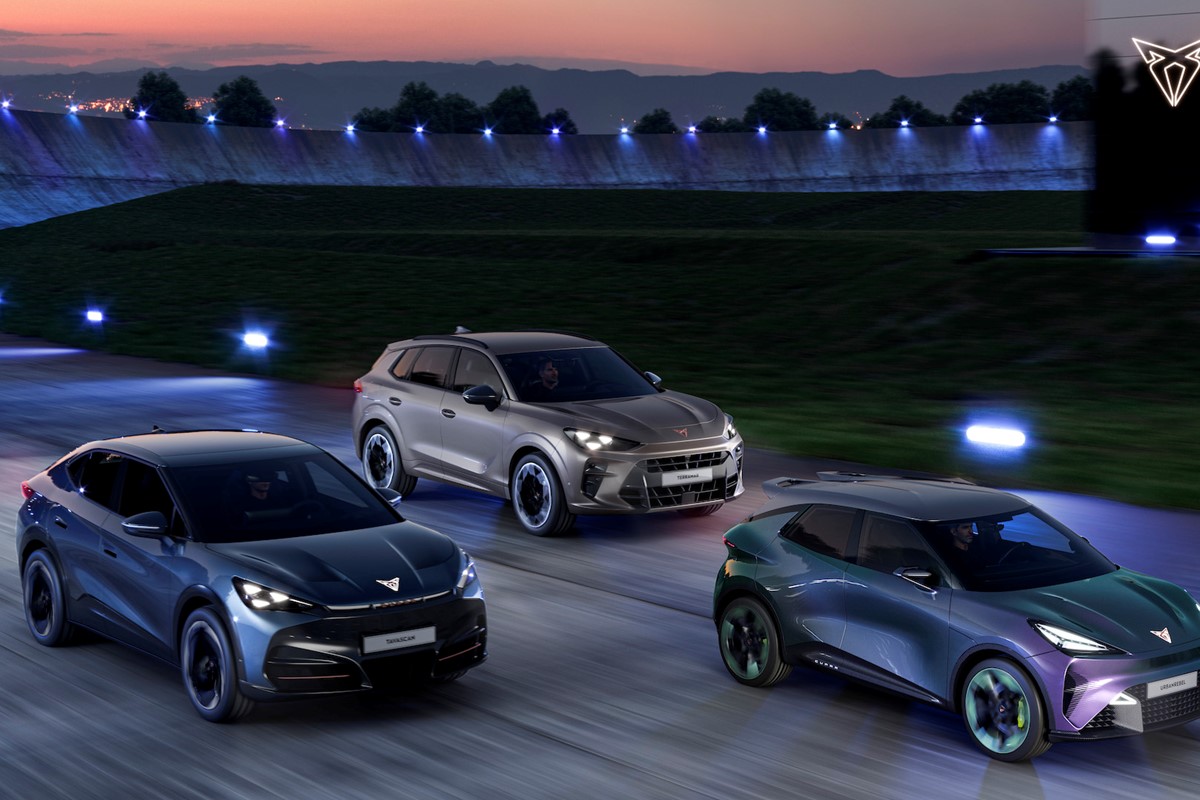 What did the head designer of Cupra say about the new body styles?
Jorge Diez, Cupra's head designer, said they will come with two or more body styles after 2025. With the launch of the three new cars, they will develop new body styles. Jorge said that at Cupra, they are not boring. Regarding this statement, it is clear that Cupra will come with new designs and styles regularly. According to Jorge, the best-selling segment of cars these days is the crossover. Thus, we can expect a convertible body style for a crossover. But Jorge added that they are also open to thinking of different body styles for other segments.