Mitsubishi is ready to launch one more SUV in the market. This is the next-gen Eclipse Cross. 2023 Eclipse Cross comes with a reliable brand name. Though, we are not looking at a powerful Eclipse. The new generation of this SUV was expected to have more power under its hood. Although, it has a good amount of space in the cabin with few modern features. Mitsubishi Eclipse competes with Hyundai Tucson, Mazda CX-5, and Volkswagen Tiguan. But with less power and strength, we are looking at an all-time low Eclipse Cross.
Eclipse Cross is a compact SUV by Mitsubishi. This car was first produced in 2017 and launched in the automotive market in 2018. It comes in two layouts. First is a front engine with a front-wheel drive. Another one is a front engine with a four-wheel drive. The 2023 model will be the third generation of the Mitsubishi Eclipse Cross. Read more about the third-generation Eclipse in this article.
Also Read: 2022 Mitsubishi Outlander Is Offering A Strong Value
Power And Performance Of The 2023 Eclipse Cross
The new generation of Eclipse Cross is equipped with a turbocharged four-cylinder. Although it is a turbocharged engine, even then, it fails to deliver some impressive numbers. This engine produces 152 horsepower. We expect a lot better power from a Mitsubishi. Eclipse Cross comes with a continuously variable automatic transmission. This transmission shifts the gears smoothly. Acceleration is not as good as one would have expected. It accelerates from zero to sixty mph in 8.6 seconds. It is quite a good drive in terms of smoothness and comfort. Though, it offers less power and doesn't meet the expectations.
However, it gets a good fuel efficiency. The rear-wheel drive variant comes with 25mpg mileage on the city roads and 28mpg on the highway. The all-wheel drive Eclipse Cross offers a mileage of 26mpg on the highway and 23mpg in the city.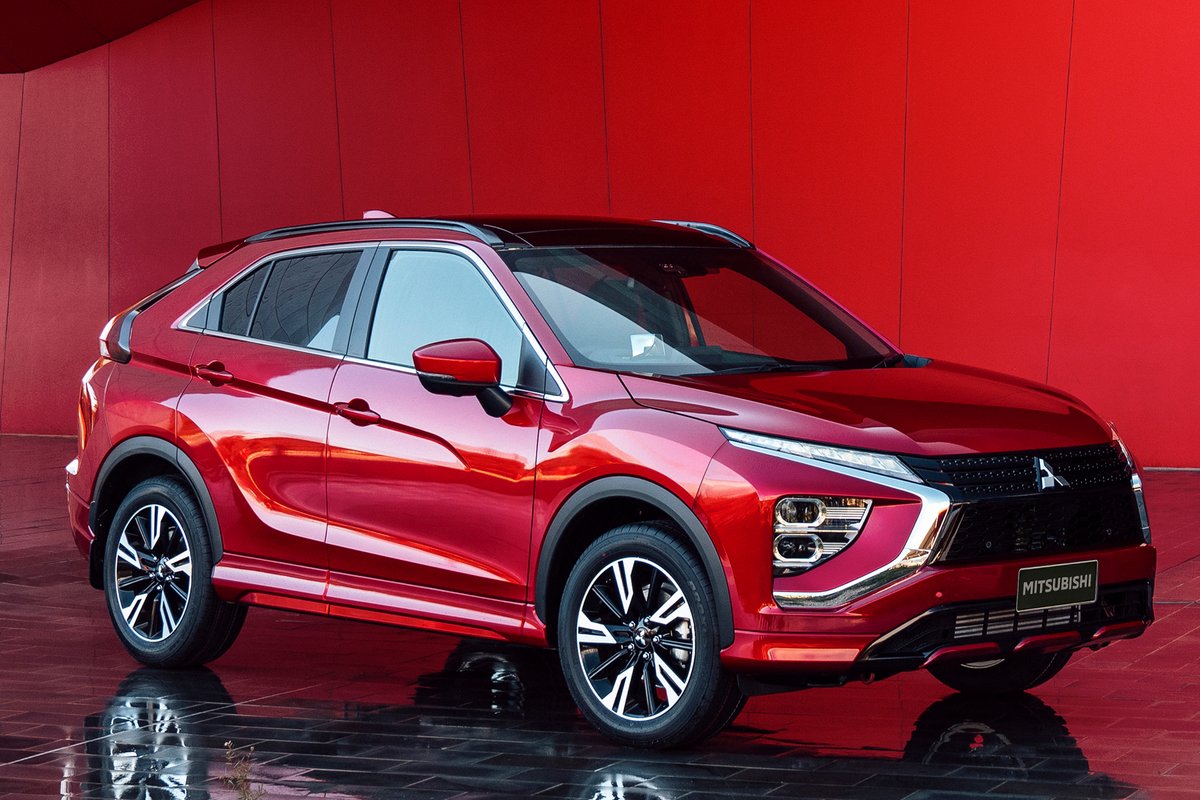 Features And The Interiors Of The Eclipse Cross
Mitsubishi has offered a 7.0-inch touchscreen infotainment system as the standard version. It gets an option of a larger 8.0-inch touchscreen infotainment system. The car can be connected with Apple CarPlay and Android Auto, but these features are only available for the 8.0-inch infotainment system. The new Eclipse Cross provides a good amount of space for the passengers. It also has a good room for cargo. The rear seats are foldable. Therefore it increases the space for cargo. Additionally, it comes with a few important safety features, including adaptive cruise control, lane-departure warning, pedestrian detection, an automated braking system, and more.
Also Read: Everything You Need To Know About The Renault-Nissan-Mitsubishi Alliance
Price Range And Variants Of The 2023 Mitsubishi Eclipse Cross
The price range for the base model of the new Eclipse Cross starts from $27,090. This base trim will get all the standard features. There are three more variants: LE, SE, and SEL. The LE variant will cost you $28,340, while SE has a price tag of $29,340. The high-end trim SEL is offered at $30,590. SEL model will come with all the additional features. The expected release of this new generation of Eclipse Cross is in the later months of 2022.