Apple's software "Apple CarPlay" is the automotive software to connect the car with your iPhone. Apple announced its next-generation software last month. It is come to notice that this new updated software could be a threat to your car and carmaker. Apple CarPlay is a wireless connection between your iPhone and your car. It connects your iPhone to the car and lets you use it safely through the car controls.
This feature lets you get directions, make and receive calls and messages, play music, and adjust the volume. These features are displayed on the infotainment screen of your car. Thus, Apple CarPlay is an entertainment manager for your car. The android version of Apple CarPlay is Android Auto. What is the new update of Apple CarPlay, and how is it a threat to your system? Read the answers to these questions in the given article.
Also Read: Porsche 911 Sport Classic Is A Blessing For Fun Drivers!
Things You Need To Know About Apple CarPlay!
After the popularity of the iPhone and iPad, Apple decides to set themselves in the automotive industry. The automobile industry is boosting fast. Every tech-related company tries to set foot in this sector with daily innovations. The automobile industry is a multibillion-dollar industry and offers various fields of work. Looking at the same, Apple jumped into this industry with its connectivity solution.
Apple launched Apple CarPlay in 2014. It is a controller and manager of the infotainment of your car. Siri powers CarPlay. It lets you use the maps and navigation more simply. It uses the display of your car. Siri will help you read messages, emails, or even navigation. Your Apple Music and other applications manage the music. You can command Siri for any track. Also, CarPlay can be controlled with voice, touch, and buttons. Therefore, It is a safer way to stay connected with your phone while focusing on the road.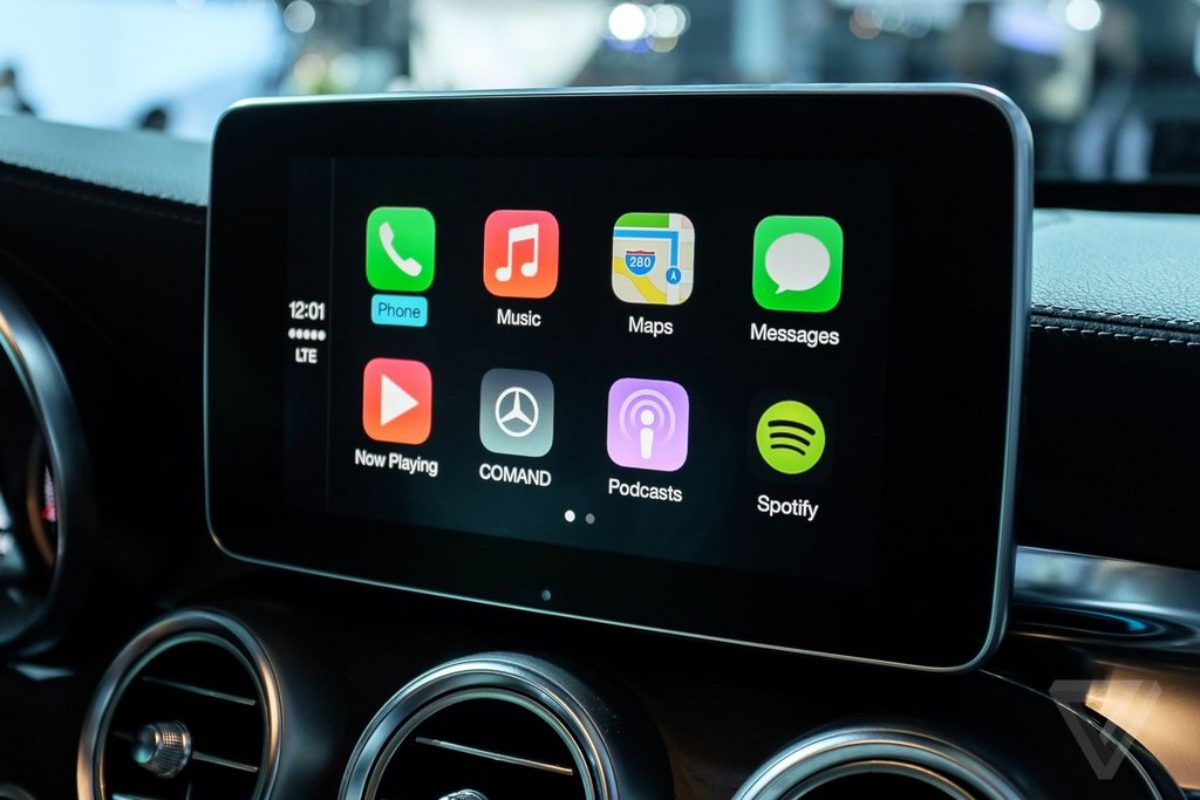 What Are The Recent Updates In Apple CarPlay?
CarPlay received a new update on 20th July. The new update received in the CarPlay offers a new feature where the CarPlay will navigate you to the fuel station. Also, it will allow you to pay through the car's dashboard. Apple CarPlay wants to stay connected with its user. To make it happen, they need to have access to the roots. They need to get the information related to the travel, destination, previous trips, and other internal things. Many automotive companies are in a dilemma.
They are skeptical about giving out all the information of their users to a third party. Companies like Land Rover and Mercedes are not ready to support the new update. Also, other companies are excited to have this new update.
Also Read: Mercedes Benz EQS Plans To Launch New Line-Up In August
It is said that with this update, Apple has increased the problems for carmakers to rely on the software. However, several automotive companies are developing user-friendly connectivity solutions.