Bentley is running late in the EV race. Earlier, this British luxury automaker planned to launch its first electric vehicle in 2025. Now, Bentley has announced that they have shifted the release of their first EV to 2026. In the recent announcements, the CEO of Bentley, Adrian Hallmark, said that EV had been delayed. Although, he didn't give any reason for the same.
Bentley is delaying its chances of being one of the best electric vehicle producers. Every major automaker has planned out or even launched their electric vehicle in the market. Bentley is producing this electric car alongside Audi's project car called Artemis. Both the cars will work on the future SSP platform of the Volkswagen group. Porsche was also part of the same project, but now it has detached from it. However, it seems that there are some technical issues with this platform. In this article, read more about Bentley's first electric vehicle and the major reasons behind the delay.
Also Read: Will Cadillac Surpass Rolls Royce?
The Reason Behind The Delay Of Bentley's First EV
In 2020, Bentley announced its future EV target. They want to have a full-electric lineup by 2030. This target was made keeping in mind the release of the first EV in 2025. With the delay in the launch of this electric vehicle, we suspect that Bentley will not be able to achieve this target. Therefore, making their lineup fully electric will take an extra year or two. Adrian didn't inform us about any new plans or targets. He didn't even announce the reasons behind their first electric vehicle delay. Earlier, Audi, Porsche, and Bentley reported that they are having delays in launching their cars because of the software development at Volkswagen. These brands are divisions of the Volkswagen group and are facing technical problems. Bentley is suspected of facing the same problem in launching the first EV. The software issues could be the main reason for the delayed launch.
Well, another major reason could be the unavailability of electric components. Bentley is a luxury automaker, and this is its first step in the world of EVs. With fewer resources or lack of availability, there could be a delay in the launch. However, we don't have any concrete proof of why the company cannot enter the EV market.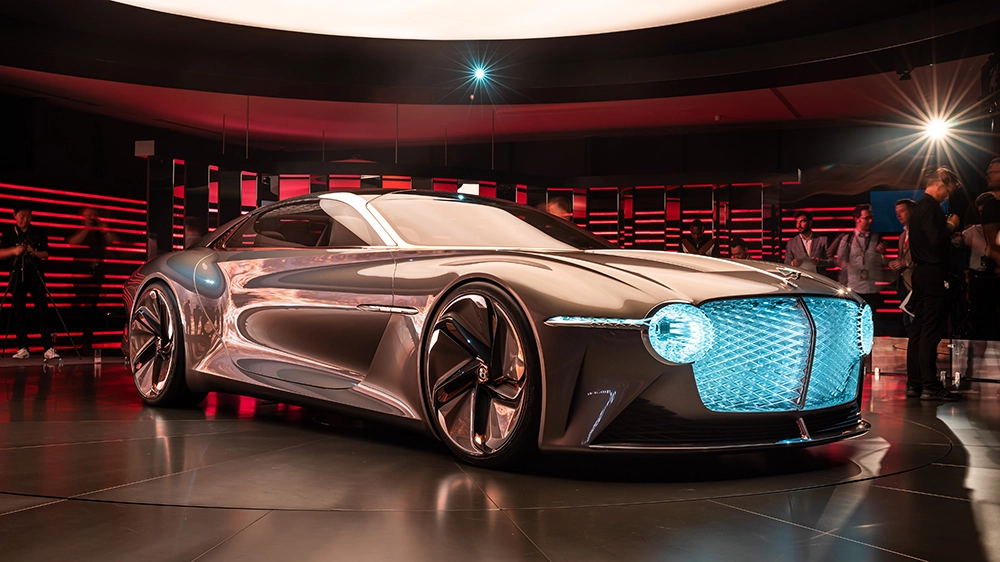 What will Bentley's First EV Offer?
Bentley revealed some exciting details about the specifications of its first electric car. The CEO, Adrian Hallmark, informed us that their fully electric car would be equipped with a 1,044 kilowatts battery pack, and the motors would produce 1,400 horsepower. That is something amazing. We believe this EV will change the meaning of power in electric cars. It will be able to accelerate from zero to sixty mph in a blink of 1.5 seconds. That is just insane.
Also Read: Here Are Top 10 Richest Car Collectors
It will take some time, but this car will break some records. The jaw-dropping specifications of this super fast electric car will crunch over some major players. It is expected the launch price of the upcoming EV by Bentley could be around $250,000. That is huge, but any rich brat will pay the price for a machine like this.